50 Cent's latest IG targets are Tank and Omari Hardwick, aka Ghost.
We think that the whole world should now know about 50 Cent's savagery when it comes to trolling. If you were following the 6ix9ine case, you would have seen the extent to which the Power creator will go in his trolling. 50 is relentless and fearless in his attack on anyone, especially R&B artiste Tank and Omari Hardwick, who is better known as Ghost. Hardwick is the lead actor on the hit TV show Power, and not even he could not escape Fif's addiction to trolling.
Ghost and Durrell Babbs who is better known as R&B singer Tank, recently got caught in the lens when they shot a quick picture together. This may have been an innocent picture a week ago, but during a recent interview on Angela Yee's show Lip Service, Tank mentioned something some people found quite bizarre. In a nutshell, he confessed that if two men have oral sex together, it doesn't necessarily mean that they are gay.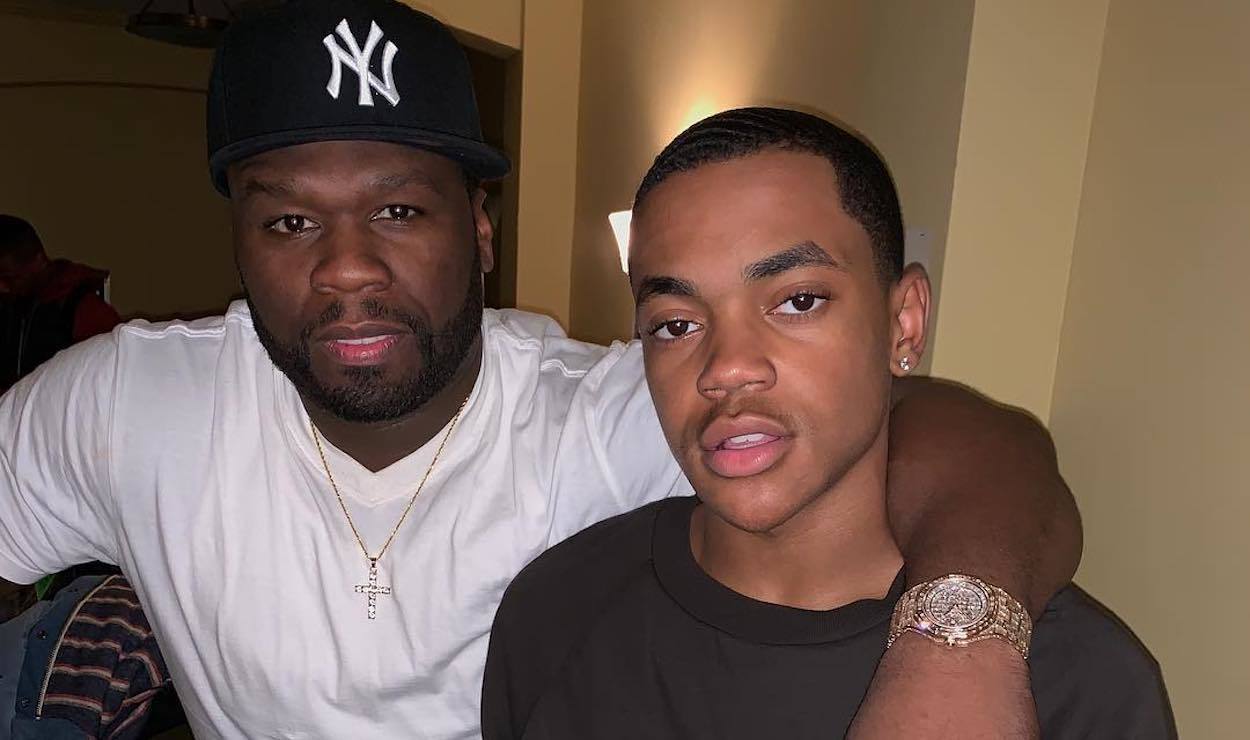 50 cent came out swinging by posting a picture of the r&b singer with the following caption, "Old Suga Tank, gay a** motherf***er. Nah he only s*cked [eggplant emoji] twice."
His most recent post on Instagram was a followup to his earlier comment. However, this one blasted Omari Hardwick, aka Ghost, and Tank for the picture mentioned above they took together. Our neighborhood troll added the following caption to the post, "why would you be taking pictures like this with Suga Tank right now wait a minute first young buck now this. I'm dead #lecheminduroi #bransoncognac."
If you were a follower of any of 50 Cent's Social pages, then this caption would have jogged your memory to earlier this year. Rapper Yung Buck posted a picture of himself and Lil Nas X, who had suddenly come out as being gay. The G Unit boss put his former G Unit associate through the wringer. However, Young Buck saw right through it and simply said, "he 's[50 Cent] simply trying to drag him over a bogus contract from years ago."
As always, not everyone sides with 50 when he goes on his trolling missions. A few persons actually went on the defense, calling a 50 Cent a hypocrite, citing a line from 50 Cent and the Game's hit, "Hate It Or Love It." Their specific line of ammunition goes, "Coming up I was confused, my mommy kissing a girl…" It seems 50 may have some skeletons hidden in his closet, as well.
What do you think about 50 trolling/bashing Tank? His he taking it too far by being one of the biggest internet bullies out there?