Tanya Stephens is up in arms with a Jamaican tabloid after her statements which she made on Saturday on her Facebook page in defence of Beenie Man's lady love and mother of his youngest child, Krystal Tomlinson, and which made referred to Bob Marley as a "serial breeder" were reposted by the media house yesterday.
Yesterday the entertainer upbraided The Star newspaper on Instagram after it published a story about Tanya Stephens addressing Krystal critics, in which the artiste slammed detractors of the politician, who had questioned her judgments on the basis that she is Beenie Man's babymother.
Tanya had questioned whether "Jamaicans who don't like Krystal Tomlinson" could not find any other way to express their objection to her being in representational politics than to make an inquisition into her personal life.
According to Tanya Stephens, many of the critics were being hypocritical as they had no problem with Beenie Man and Bob Marley's womanizing ways, but were attacking Tomlinson who only has one child.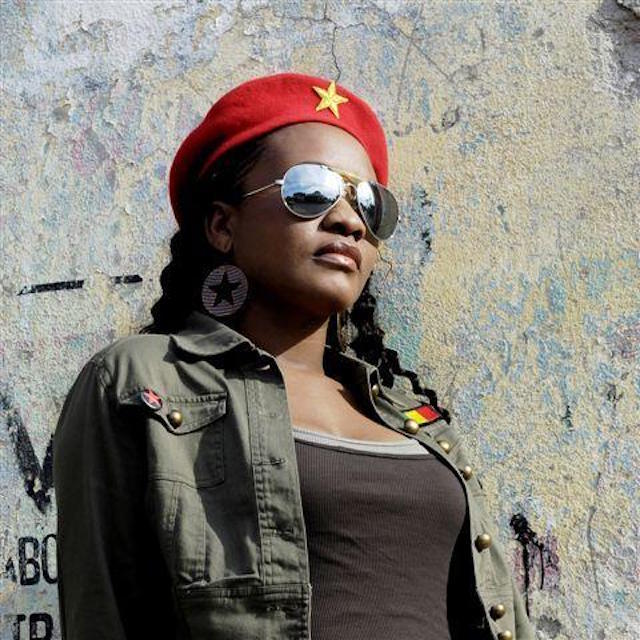 "And this is such f**king hypocrisy because you embrace her child's father, you embrace Bob Marley and all the other serial breeders but you curse out a woman who has given birth to ONE CHILD," Stephen had noted, labelling the attacks on Tomlinson as "blatant national misogyny".
Tomlinson, who is a former National Festival Queen, is the president of the Peoples National Party's Youth Organistion, and was recently named by the as the PNP candidate who will be facing former Olympian Juliet Cuthbert-Flynn of the Jamaica Labour Party's in West Rural St Andrew, something Tanya says had no bearing on her comments.
"IDGAF if she represent PNP or JLP. If she is not good for the Job tackle on THAT. If she is underqualified or unqualified kick her to the curb. But for f*ck's sake what does her uterus have to do with politics?????? Oonu vibration cyaa get no f**king slower or Oonu will be a pile of rocks!" she added.
But on Tuesday when The Star published the story, Tanya appeared to be hopping mad at the tabloid and unleashed her wrath under the post on Instagram.
"This is not news," she declared. "I shared my opinion on my social media, not with any of your reporters. May I suggest instead of this copy/paste culture you guys do some real reporting by sitting down with Krystal and a few of her detractors in one on one discussions to draft an in depth and personal take on her PROFESSIONAL life and career?" she wrote.
The St. Mary native also accused the newspaper of not engaging in what she claimed was "real journalism".
"Instead of regurgitating social media vomit go do your OWN piece, examining the attitudes toward her and the classism and mysogyny which drive them… In short…do some real journalism and stop scavenging social media for droppings. Then you all turn around and wonder why I bun oonu out! This a news?"