Foota Hype has labeled Palestinian-American disc jockey DJ Khaled as a hypocrite who has demonstrated to the Jamaican music industry that he is indeed a "culture vulture."
According to Foota Hype, like his American compatriots, DJ Khaled, whose real name is Khaled Mohammed Khaled, is taking Jamaican artistes for fools, and is exploiting Reggae and Dancehall culture for his own advantage, without showing Jamaicans they deserve for making him famous.
He said Khaled does not play Reggae or Dancehall music when he goes on tours in the US, as he reserves those special occasions to playing Hip Hop and other American music, and reserves Jamaican music for when he is doing menial tasks like sweeping his yard.
"See DJ Khaled deh, him use everything weh Jamaican selector use. Everyweh DJ Khaled guh him haffi seh 'B*mboclaat; pull up dat b*mboclaat'. Our ting dem in him performance. Everyweh inna Khaled house weh him deh, a Jamaican music him play, but when him go out a perform just watch him performance, him no play no Jamaican music. None. Not even one," Foota declared recently on his IG Live feed.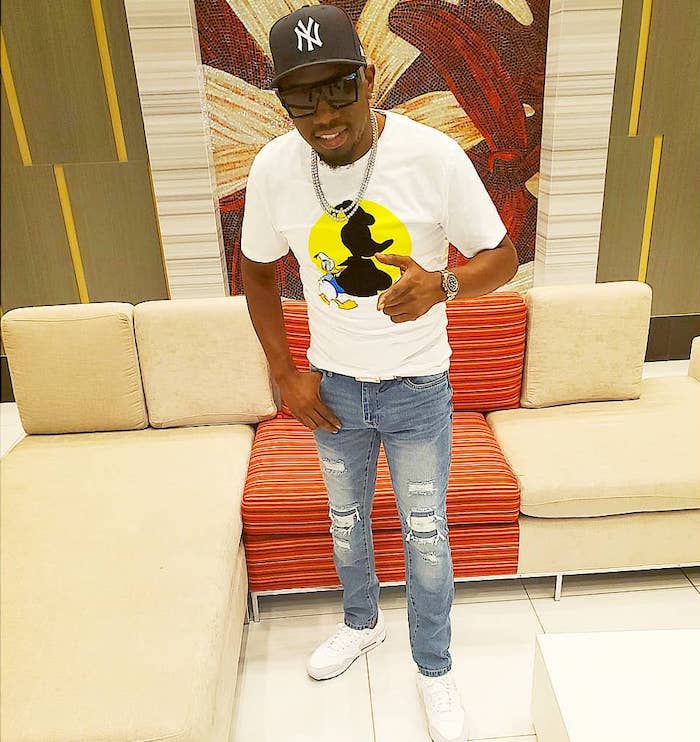 "Everytime yuh see Khaled, whether him deh a him yard or inna him pool, or inna him kitchen a, bare Reggae and Dancehall song a play; when him go out a play, yuh no hear none," he added.
Foota pointed out what he said is a prime example of Khaled's blatant hypocrisy, as after even signing several Jamaican artistes to his label, he ignores or refuses to play their music at concerts, in favor of his American colleagues.
"Not even di Buju weh him produce him not even play when him go out. Him sign Movado; him naw play even one when him out a play… Pure Hip Hop him play. Yuh record Sizzla; yuh play bare Sizzla a yuh yard and yuh not even call Sizzla pon one a di show dem. Suh wi a idiot? Wi naw no sense?" Foota blared.
"Wha day him come a Bahamas before Buju come out; him play Buju, him play Junior Gong, him play Mavado and play everybaddy caw a Bahamas him deh. When him deh a America a play a di American show dem, when him and Beyonce dem a tour weh day, him not even call up Movado pon one a di show. Him call up bare rapper," Foota ranted.
Foota did not stop there. He said Khaled had also slighted Jamaican music selectors who had embraced him in his days before he became famous and showed him how to make his performances exciting using the Jamaican style.
"Yuh a use wi bredda!. Jazzy, Matterhorn, Foota, a we use to take care a yuh. Cause some people feel like a now mi know Khaled since him bus; me used to pick up Khaled a airport and dem ting deh, mi and di big fat sour bwoy weh name Howie weh run taxi," he added.
"Suh wha, yuh nuhs carry Jazzy pon tour wid yuh. Yuh nuh carry Delano, Matterhorn, Foota Hype, nobody. Suh yuh jus no memba nobaddy? An a Jamaica yuh come, come bus? A Jamaica yuh come bus DJ Kalhed. Fully Loaded, Overloaded, Reloaded, a dem show deh bus yuh. And yuh come see wi ting – DJ Khaled neva used to go out pon stage and a select. Khaled used to deh round turn table. A wi him see a bun dung di place pon stagefront and dem ting deh and den him come suh, boom, and start use wi style."