Nicki Minaj gets a huge diamond wedding ring from her husband, Kenneth 'Zoo' Petty that cost seven figures.
If Instagram had a thermometer, it would definitely be registering sub-zero readings following the unveiling of Nicki Minaj's and Kenneth Petty's wedding bands. The jeweler Rafaello & Co, which is based out of New York, is known for providing custom diamond jewelry and luxury Swiss watches. With a client base such as Floyd Mayweather, rapper Jay-Z, and singer Alicia Keys, it is no wonder Nicki Minaj and Ken entrusted them to bring across their vision to seal their union.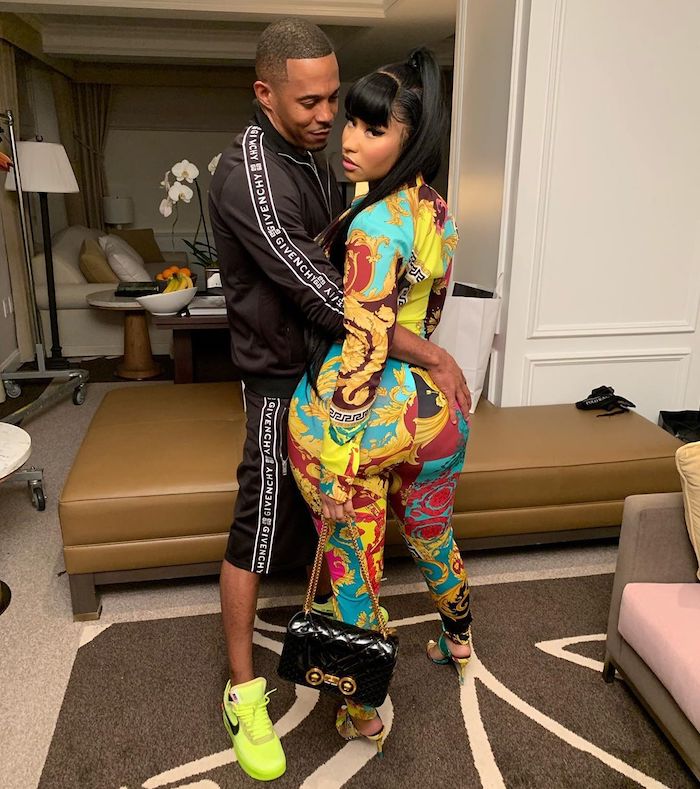 The video released shows the rocks in small, black jewelry with a modern twist. Just above the bed of the box is a small digital display showing a carousel of loving pictures of the loving couple. The couple, obviously wanting to keep their love lives outside of the public eye, secretly tied the knot on October 21, 2019. The rapper confirmed the marriage on Instagram by sharing a video of their matching bride and groom baseball caps and matching mugs. The caption for the video revealed the date of the nuptials, "Onika Tanya Maraj-Petty 10•21•19."
A lot of persons have been very speculative about Nicki marrying her high school sweetheart after only official starting dating in December 2018. Nicki had denounced all doubts and stuck to her promise she made on her Queens radio show to get married before her album is released. Nicki said, " I'm very happy about that because my baby makes me happy."
Nicki Minaj's fans are happy that she is finding her happiness and are definitely pleased with their choice of jewelry.