Lil Wayne said there is only one rapper he listens to in Hip-Hop.
Lil Wayne is highly regarded as one of the greatest rappers of all time. No matter where you have him on your Top 50 list, his impact on Hip-Hop is undeniable and has transcended him into G.O.A.T. status over the last three decades. It is rare that we hear from the veteran in interviews as of late, and with so many new artists showing evident Lil Wayne's influence in their music, Weezy F. Baby himself gave his two cents on how he feels about the new wave of rappers.
In a clip posted to Wayne's Instagram account Tuesday, the "Carter V" rapper sat down with The Bumbu Room for a special Q&A. When asked if he had any "guilty pleasure music," the Louisiana native gave a well-thought-out answer about what exactly is on his playlists these days. And there was only one rapper on that list. "I don't know if I have guilty pleasure music, but yes, I listen to music that's not Hip-Hop all the time because I don't listen to no other Hip Hop, but my damn self. And I can only listen to myself, so I guess that answers the question."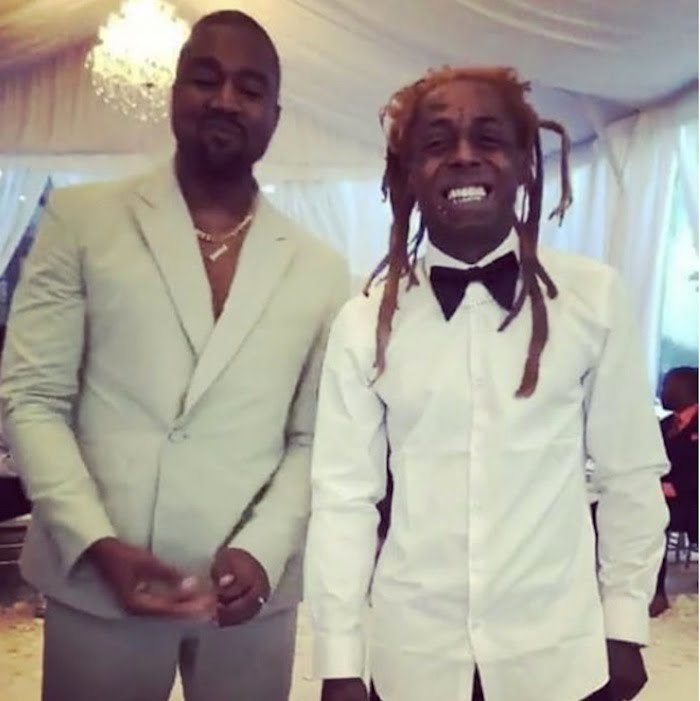 The 37-year-old went on to name artists like Anita Baker, Keith Sweat, Marvin Gaye, Bob Marley, and even Tech N9ne, which he admitted was an exception to the "no hip hop but him" rule. He also admitted to listening to rock bands like Nirvana and Blink 182, which was no surprise to Wayne fans who remember his 2010 rock and roll album Rebirth. Plus, he just wrapped a tour with Blink 182 in September.
The Young Money founder then said that he doesn't mind the new era of rap and that it's nice to listen to. He expressed his appreciation for how seemingly effortless it is to make a good song these days. "The new hip hop that cross my ears is lovely, awesome. All the names of music I just told you I listen to, like it's impossible for me not to love every type of music. So, the new hip hop, I love it. I love that music … it changed. Because back in the "G" you had to spit your heart out. Now it's changed, it's 'let's just make something that is cool to hear.' You don't have to listen to it. Listening is different than hearing. So when we hear it, we like it. It's all good."
There you have it. Wayne acknowledged that this generation of rappers is far less competitive than those that were around when he first stepped onto the scene with Cash Money Records in the late 90s. But he didn't take the common tone of most OG's in the rap game that often looks down on the younger MCs. So the new generation should be happy to know that they get Lil Wayne's stamp of approval.