Beyoncé has always upheld an honorable reputation in Hollywood and the rest of the world. Many fans and celebrities see Queen Bey as simply that, a Queen. Not only is she industrious and beyond talented, but this triple threat is known for her gracefulness and charm. Many testaments reveal that Beyoncé is very down-to-earth and is always offering kind words to people whether she is meeting them for the first or the hundredth time. Queen Bey has long dominated the music industry, she has made her mark in the cinematic and fashion world, and she is also a beast on stage. However, her conquering those areas are only one aspect of living up to her moniker; the rest comes with how she carries herself.
We've seen and heard multiple accounts of run-ins and encounters with Beyoncé, and it always appears to be a positive experience. Bey might be ranked among the highest of the upper echelon, but she manages to keep her ears close to the ground. The 20-time Grammy award-winning singer is always abreast of which artists are making an impact in their respective fields. You might think you're an underground act hoping to collaborate with Bey one day, not knowing she's at home bumping to your latest single. Who could forget the MTV VMAs in 2016 when Chance The Rapper was finally coming up on the scene and getting the recognition he deserved. The socially conscious rapper almost lost it when Beyoncé video-bombed his MTV News interview to give him a quick shoulder hug then whisked herself away. That was definitely her way of saying, "I've been hearing your work. Keep doing your thing."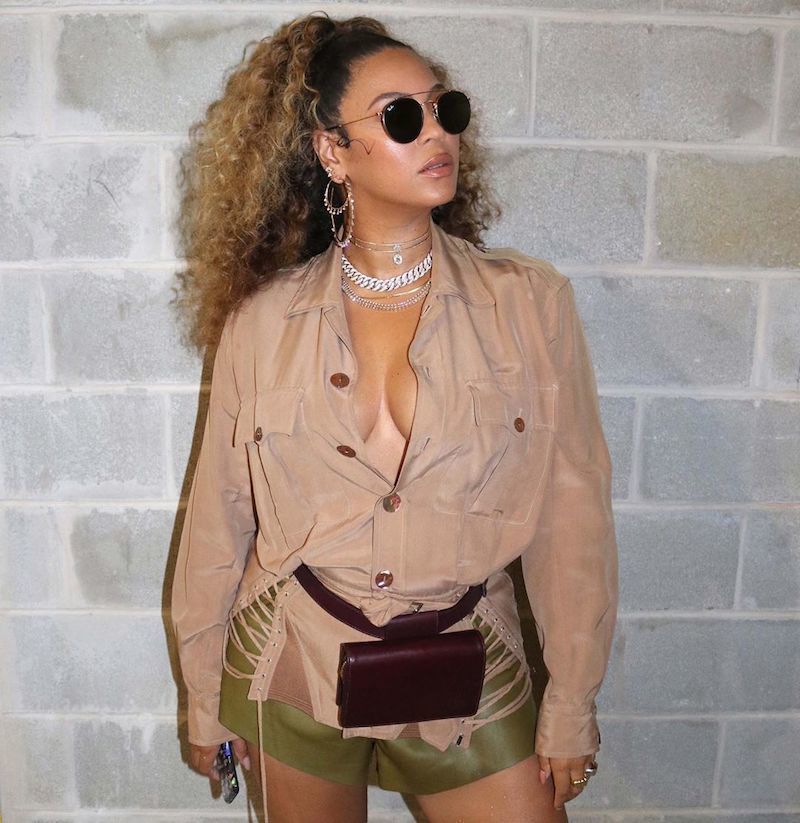 Of course, Chance the Rapper was so stunned that he freaked out a little and immediately walked away from the camera to give Bey a proper hug and have a quick chat. The beautiful and substantially inked interviewer turned to the camera to say, "That happened." Now Beyoncé being the ever-polite and aware Queen she is, kindly turned back to shake the hand of the interviewer and engaged in a friendly and brief chat with her as well where they exchanged compliments about looks and tattoos. This mature move was simply a result of Bey's understanding in that moment the power of her stardom and the fact that it had taken Chance away from the interview, which she elegantly rehabilitated. When Chano returned to the MTV cameras still in utter disbelief of his new reality, he skipped straight towards the camera lens and circled back round to the interviewer where he used her microphone to say, "This is my life ni**a." The best part was the interviewer would also go home that night with an incredible anecdote. "I couldn't have said it better myself," she told the cameras.
This is only one of many stories involving the empathetic Queen Bey and her innate ability to charm and win people over. Remember that infamous moment at the 2009 VMAs when a passionate rapper interrupted Taylor Swift's acceptance speech to laud Beyoncé for her "Single Ladies" video? Yeah, well, Bey bawled her eyes out backstage and reportedly said, "I didn't know this was going to happen. I feel so bad for her." Sure enough, Beyoncé later made up for this herself when she won the Video of The Year award that night and invited Taylor back on stage to finish her acceptance speech. An honorable move by the Queen that warrants a checkmate.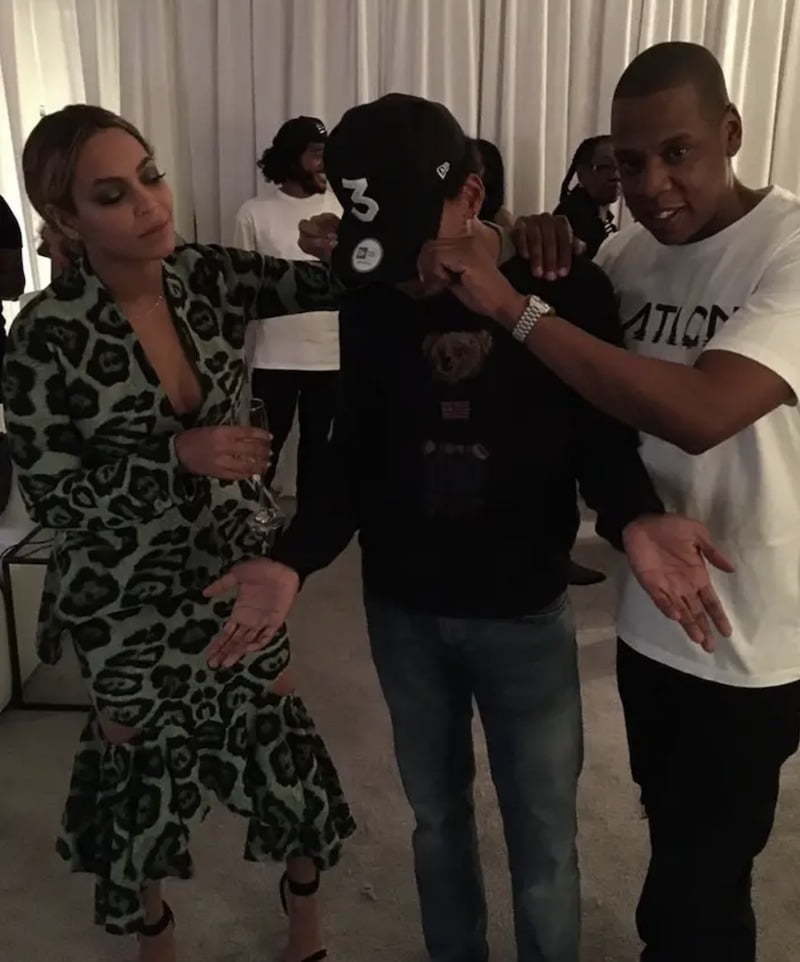 Beyoncé is also known for bestowing her wise advice upon newcomers in the industry. American singer Ke$ha recently revealed the smart advice that she got from the pop superstar when they first met. During an interview with The Face, the "TiK ToK" singer talked about meeting Queen Bey backstage at a concert. She said she has always been a fan since the Destiny's Child days and gushed about their first encounter when the Beyoncé shared a thoughtful tip. "She said: "As soon as you know they're snakes, weed 'em out," Ke$ha divulged about Bey's meaningful advice. "So I've just tried to listen to that advice. Sometimes it took a little longer for me to realize who around me was there for the right reasons or not. But I think I can safely say, as of right now, I am surrounded by really good people," she continued. "So it may have taken a couple of years, but her advice was well received." Ke$ha also added that she would give that same advice to anybody in the music business. Even if you thought you knew it before, it suddenly becomes a thousand times more potent when Queen Bey says it.
Another star who recently opened up about her first meeting with Bey is Game of Thrones actress and Oscar winner, Emilia Clarke. She admitted in a Graham Norton Show interview on Friday that she was completely starstruck by the superstar. The British actress who was just honored and beyond excited to be invited to Beyoncé and Jay-Z's Oscars Party in Los Angeles this year, says she wasn't expecting to actually see the power couple in the flesh. Not only did Beyoncé initiate the interaction with the actress who had no idea "Queen Bey" cared to speak to or even meet her but she handled the Game of Thrones star's fan-girl mode with poise and modesty like true royalty. Clarke told Norton that Beyoncé gave her the "Oh, I'd like to talk to you" look, but her response was that of a fan-girl who was at a loss for words. "I did not respond in the way that I was thinking she might have thought I'd respond," she explained. "She obviously came up and was like 'This would be cool' and I was like 'Oh my God!' Too many drinks in, started crying, didn't go well," she added.
"I mean like literally eyes welling up and being like 'I can't handle this, it's too intense.'" Seated to her right on the Graham Norton couch was legendary actress Regina King, who reinforced Emilia's point with the statement, "She is Queen Bey, I mean she's so it." Emilia responded, "Yeah, she handled it beautifully." To her left sat English stand-up comedian and actor Ross Noble who suggested that everyone probably bursts into tears upon meeting Beyoncé and assured Emilia that her response in the pressure-packed situation was natural and accurate. "She probably just thinks the whole world is insane," the hilarious actor said. Regina could not help but validate his statement with "We are, we are insane for her."
Queen Bey is always full of poise, and we've had many celebs attesting to this. Even when The Carters met the Duke and Duchess of Sussex earlier this year at the Lion King premiere in London, the exchange was so amiable and graceful on both ends that it was as if they were royalty themselves. After hugging Jay and Bey, Meghan looked like she could talk to her all day as they smiled throughout the entirety of their pleasant conversation. Prince Harry also appeared to be leading the conversation when he joined them moments later – you know, just four friends having a chat.
Similar to Beyoncé and Jay-Z's first time meeting the Duke and Duchess of Cambridge, the encounter seemed so casual and lighthearted that you'd think the four meet up for brunch sometimes or high tea. Kate Middleton and Prince William were smiling ear to ear when they met the famous couple at a Brooklyn Nets NBA game in New York in 2014. The royal couple were elated to meet the music stars but kept the obvious emotion contained. Their body language and fixed grins simulated the reaction of genuine fans, which would not come as a surprise considering the couple's musical taste. Prince William once admitted that his playlist includes Linkin Park, Coldplay, and even rapper Eminem.
It is clear that Beyoncé has rightfully claimed "Queen Bey" and continues to live up to the name. From her countless accolades to her goddess-like aura, her reputation still precedes her.