Nicki Minaj's mom, Carol Maraj, is ready for some grandbabies.
Ms. Maraj is speaking out about her daughter's marriage to Kenneth 'Zoo' Petty, saying that she is ready for some grandbabies because her biological clock is ticking. Nicki Minaj might have just officially become Mrs. Petty, but Carol Maraj, the rap star's mother, is letting everyone know she is ready for some grandbabies. While celebrating the debut of her first single, "What Makes You," Maraj congratulated her daughter on her recent marriage to Kenneth Petty, saying, "it's about time," and "her biological clock is ticking."
The interview with Marco Republic also covered Carol's musical inspirations and artistic process. Although "What Makes You," has spiritual elements, Maraj explains that it is not a gospel song, but "a song about love."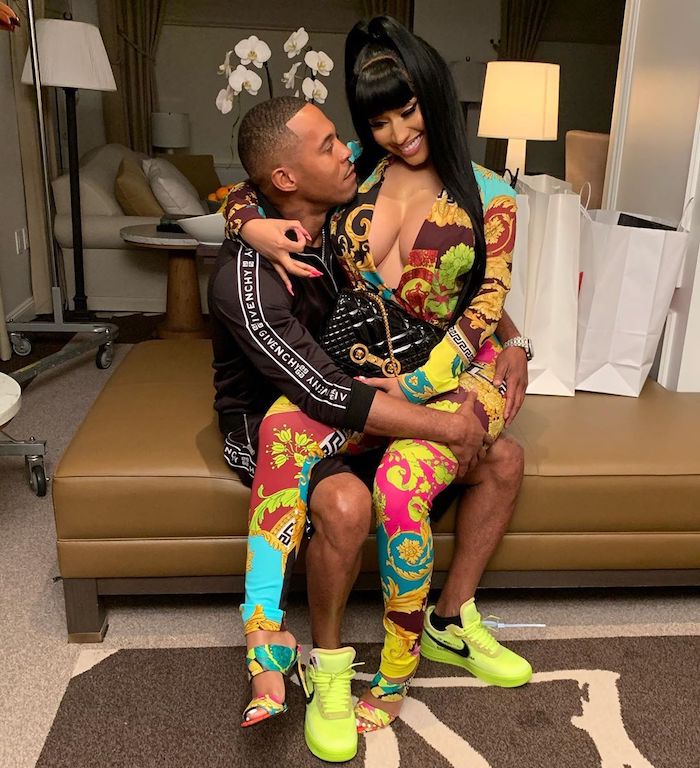 After less than a year of dating, Nicki Minaj married Kenneth Petty earlier this month, with only a subtle Instagram post to share the news with her fans. The "Anaconda" rapper expressed on her Queen Radio show that she was too busy in the studio to plan a big wedding, saying, "We'll do the big wedding later. I'll be married before my album comes out, but will have my wedding after the album comes out."
The couple grew up together in Queens and began dating in December 2018. Nicki also announced that she plans to retire to settle down and start a family, but then seemed to backtrack on the retirement aspect later on.
The relationship between Nicki and Petty was met with quite a bit of scrutiny after it was revealed that she was choosing to proclaim her love for a man convicted of attempted rape and manslaughter. Minaj responded to the criticism, pointing out that the attempted rape conviction occurred when Petty was sixteen and that he was in a consensual relationship with the accuser.
Carol Maraj does not seem phased by these details of her daughter's new husband's background and appears genuinely happy that her daughter is finally working towards a family of her own.