Angela Yee and Charlamagne Tha God appears to be beefing and now everything thinks that Gucci Mane breakup The Breakfast Club.
Gucci Mane has brought the heat to the Breakfast Club crew. It all started when Gucci was invited for a serious sitdown with the team earlier this month. This unraveled some past issues as Guwop confronted the crew for allegedly banning him from the show. Gucci turned things up a notch when he released a video of Angela Yee seemingly flirting with him back in 2010 and 2016.
Gucci went for Yee's jugular, however, she defended herself with a bit of help from fellow co-host DJ Envy. Sadly, no good deed goes unpunished as his act of kindness exposed him to Gucci's wrath. Now it seems the rapper is looking to out the flames of both Yee and Envy and their co-host Charlamagne Tha God may just be Gucci's henchman.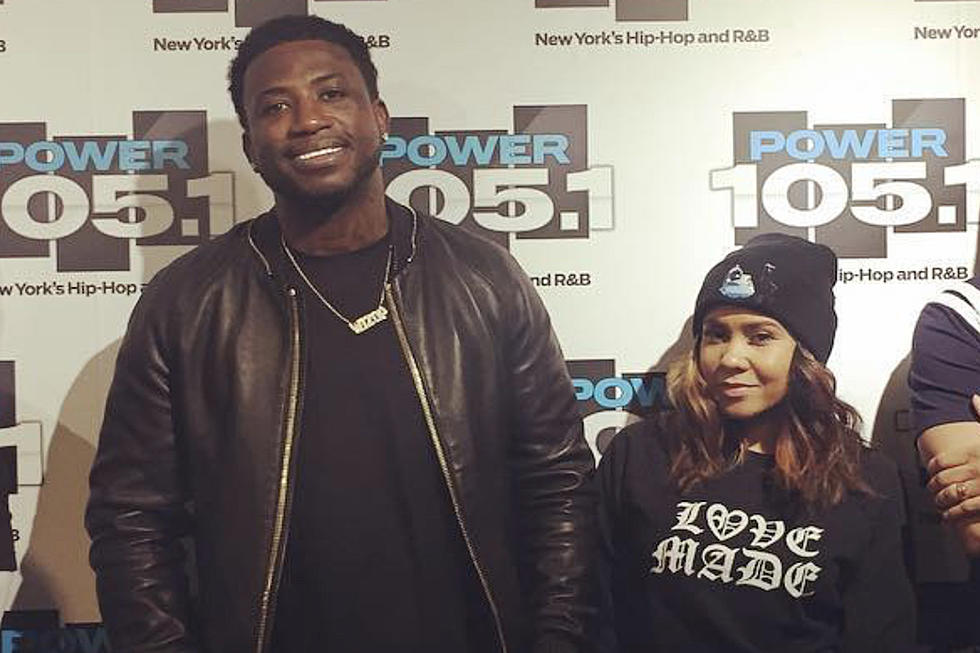 To the discomfort of some Breakfast Club fans, Charlamagne conducted a one and one interview with Gucci. It could be argued that the rapper took this as a sign of weakness on the part of Envy and Angela, and called Angela a "punk-a*s b*tch" and had this to say about the Dj, "He's a p**sy too. Envy's p**sy, man."
During the interview, Gucci asked Charlamagne, "Where he at? He wasn't gonna come. He wasn't gonna come 'cause the day they did that people's court thing, [Charlamagne] wasn't there. He was there. Him and the girl or whatever. So, he ain't have the nuts to come after he did that. I was gonna confront him too. I was gonna say, 'Hey man, you got something to say to me?' I just wanted to see what he gon' say. Because he seemed like he had something, he wanted to say something."
The most interesting part of this is Gucci Mane offering Envy a beatdown, stating, "I'ma slap the sh*t out him. It ain't gonna be his first time getting slapped."
Envy did defend himself, letting Gucci know that it was not the first run-in with angry artistes. He also cleared the air concerning any past physically altercations when he said, "I never been slapped, or snuffed or jumped before."
Angela also threw Shades at Gucci, stating that she would not be interested in him back in the day when she jokingly said, "Just Google what he looked like in 2009 and you'll see what I'm talking about."
Even though she jokingly dissed Gucci, it seems this recent heat has caused a few layers to be peeled back in her working relationship with Charlamagne Tha God. A comment following the interview was the tipping point, which led to Yee unfollowing Tha God on his Social Media account. However, it was not just the comment that pushed Yee, but the fact that her host "liked" the comment. We all know disputes are more virtual these days than physical; therefore, unfollowing your coworker is a huge deal. Could it be that Charlamagne's liking of the comment was just showing love to the social media user for mentioning him? Everything is subjective with the use of the like button.
Could this whole Laflare fiasco bring an end to one of the best morning programs? We all wait in the wings to see what happens next.