Drake and Rihanna might be friends again and Lyrica Anderson let us in on how they reunited.
Drake may be turning 33 later this week, but the rap star still knows how to party. According to reports, the Grammy winner and his OVO crew threw a last-minute birthday celebration at Los Angeles' Poppy nightclub Monday night, where they drank and danced until 5 a.m. Along with several famous friends, Drizzy extended an invite to Rihanna, who turned heads by showing up and visibly enjoying herself, despite a history of drama between the two superstars. Love and Hip Hop star Lyrica Anderson was also partying with Rihanna and she shared some clips on her IG Story. Drizzy and RiRi were seen talking and laughing throughout the night, and Rihanna is reported to have stayed for several hours.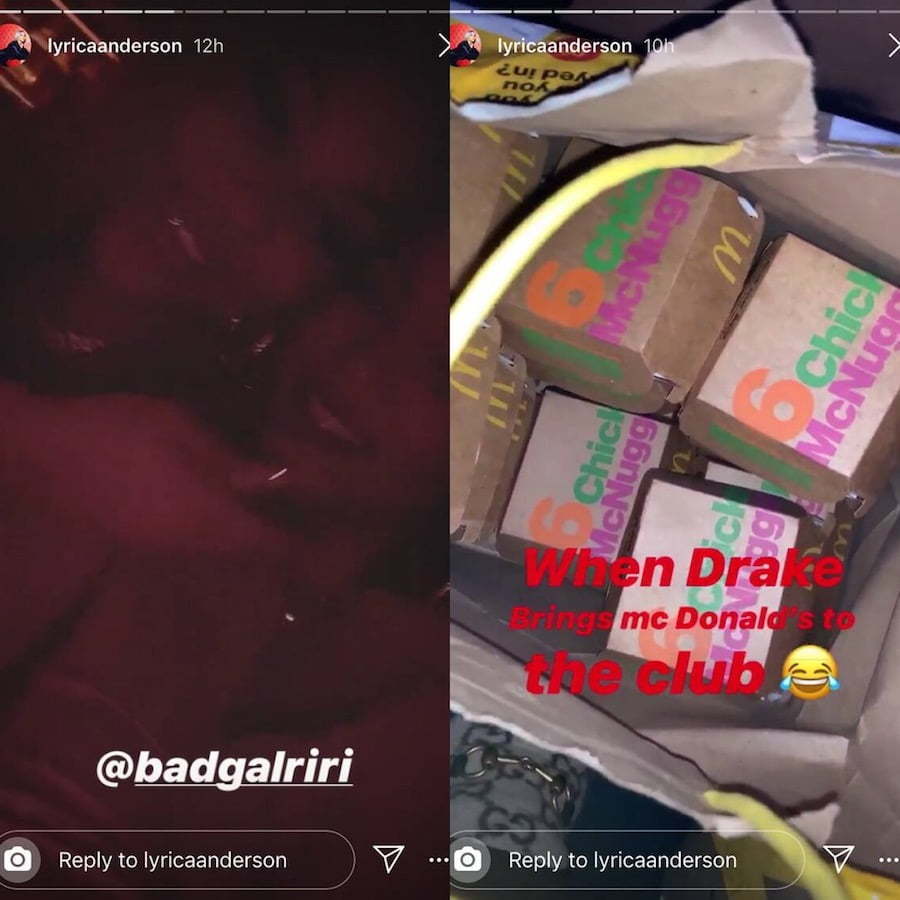 In 2009, shortly after Rihanna's infamous and violent split from Chris Brown, RiRi was spotted making out with Drake, and the romance rumors began to fly. However, Rih later shut down the idea of anything serious with Drake in an interview with Angie Martinez, and Drake went on to express several times, and in many different ways, that Rihanna broke his heart. In the song "Fireworks," Drake addresses the interactions between the two artists, explaining that everything fell apart when the gossip magazines started talking about them as a couple, and Rihanna felt that the up-and-coming rapper might have been using her for clout.
Drake went on to give multiple interviews in which he painted Rihanna as a bit of a man-eater, saying to The New York Times, "She was doing exactly what I've done to so many women throughout my life, which is show them quality time, then disappear." All of Drake's comments built a good deal of tension between the two friends-turned-lovers, but it now seems they have both put the past behind them and can enjoy each other's company once again. Hopefully, Drake has truly let go of his feelings for RiRi, because she is currently in a relationship with Saudi businessman Hassan Jameel, and says she's in love.