The Game is gettong some more heat from Nipsey Hussle fans who are calling him out for his obsession with the late rapper.
The Game has been in the headlines a lot lately, mostly for his pledge to carry on late rapper Nipsey Hussle's legacy no matter what. Now the rapper is attempting to even look like Nipsey as he posted a photo showing off his new hairdo, braids. The Game has recently come under heavy fire from fans as he is being accused of exploiting Nipsey's name for monetary purposes after he announced his new record label Prolific Records LA, and their accompanying Prolific merch. The rapper defended himself, citing that he had approval from Nipsey's family to keep his name alive, which he has been busy doing.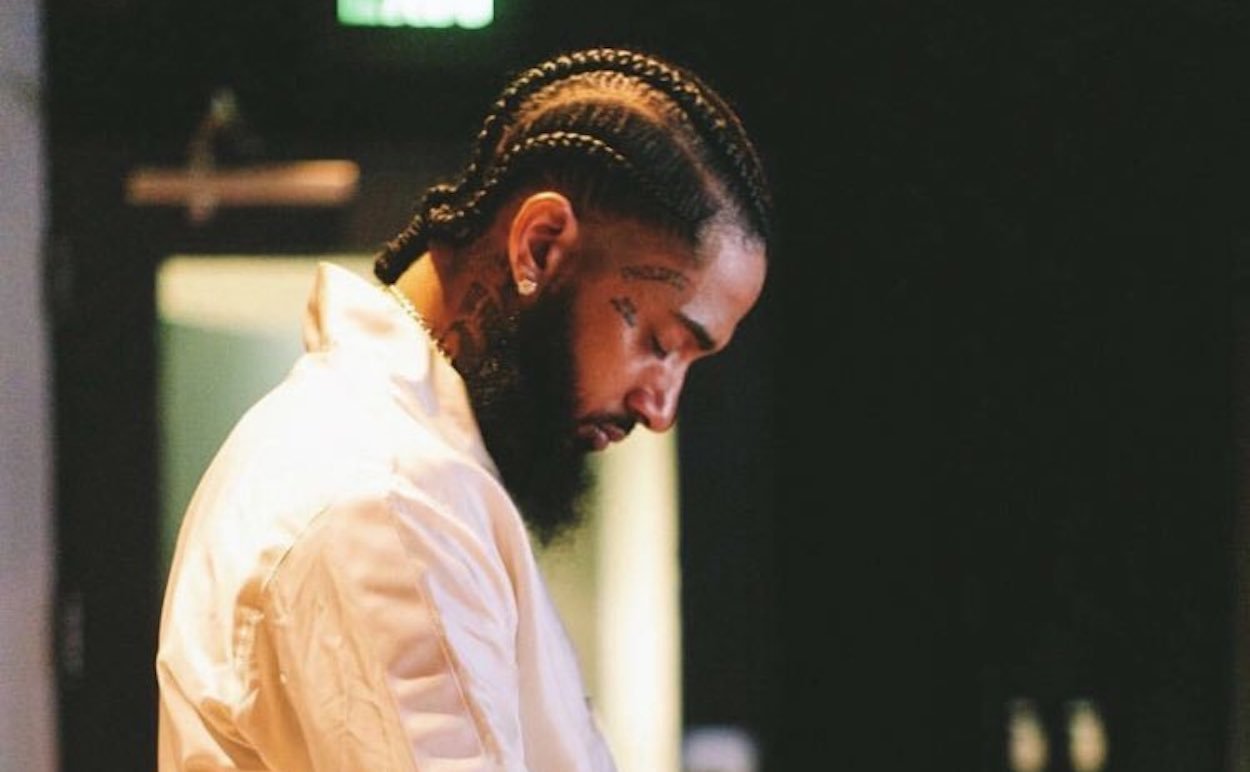 Since Nipsey's heartbreaking death back in March, The Game has been posting about him regularly on social media, and he has even gotten Nipsey's face tattooed on his body. Now it seems he is attempting to embody Nipsey in appearance as well. The Game took to his Instagram page to post his new look and female fans are loving it while others not so much. A few fans have even blasted the rapper calling his new look a ploy at promoting a new album.
In the photo, he can be seen sitting in a barber's chair getting lined up with the cutest smile on his face. He definitely knows how to exude sex appeal, and his fans love it. Most notably in the photo are his Nipsey inspired braids. The rapper captioned his post, "You gotta learn to smile through the bulls**t been in the cut letting my s**t grow on the low lmaooo. Shout out @westcoastbraids for gettin a young n**ga right & my dawg @allenray_3 for the precision on this immaculate line-up lol… Oh' & me & my brother @DaveEast ate now at "WAR" wit the length on this braids… you betta pull up on em so they get longer, give me another month."
Fans were also quick to compare him to singer Jidenna as well as complimenting his skincare routine. One fan commented, "Nip 2.0," while another added, "Jidenna in the face ol boy."
Take a look at his new hairstyle below.