Nick Young said he turned down Rihanna for Iggy Azalea and now he is punching air.
Basketball player Nick Young once attempted to shoot his shot at the fabulous Rihanna by showing off his stellar basketball skills. However, his relationship at the time with rapper Iggy Azalea prevented him from acting on it. Young isn't just a famous basketball player; he is also renowned inside hip hop circles thanks in part to his highly publicized and controversial relationship with Iggy Azalea as well as his performance on the court. The pair dated for years and eventually got engaged, however, things came to a bitter end after Nick confessed to cheating on Iggy. The confession was made via cell phone footage posted by his former teammate D'Angelo Russell, and it caused quite the scandal.
Recently during a "Certified Buckets" podcast hosted by Chiney Ogwumike and Sarunas J. Jackson, Nick Young detailed a past encounter with Rihanna, whom he claimed was also interested in hooking up with him. The whole thing happened back in 2014 after he saw the pop beauty sitting court-side at one of his games held at the Staples Center. This prompted Nick to play his heart out, hoping to impress the Bajan pop star.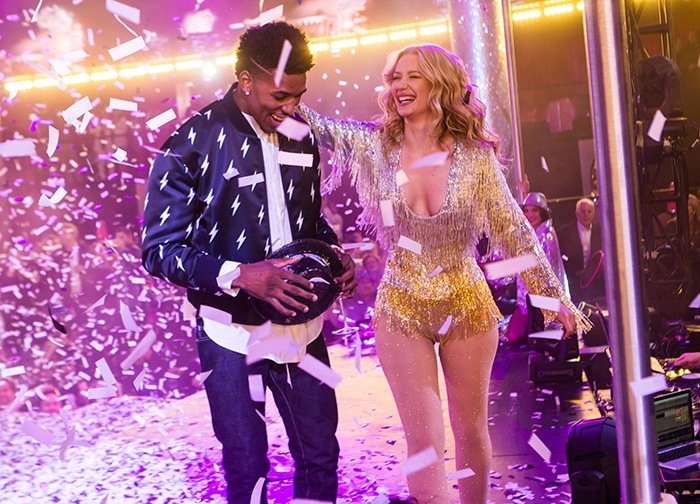 "I had a good game, so they asked me why … and I said, you know, Rihanna was there," the NBA baller said (via TMZ). She hit me back, but I couldn't go full throttle with it because I was like, in the beginning, stages of my relationship with Iggy." Host Sarunas J Jackson was in shock and disbelief at Nick's statements saying that he could've been king or first man of Barbados right now. Of course, there isn't such a thing as king of Barbados, and Rihanna is certainly not a politician.
Nick surprisingly didn't speak ill of Iggy and spoke good of their relationship, "I think I did pretty good, though. It worked out for a little bit." To which the host responded, "She iight."
Nick isn't suffering and wallowing after his break up with Iggy Azalea and has since reconciled with his baby mama, Keonna Green. Young will forever reminisce about his chance with the wealthiest female musician in the world, RiRi. Rihanna has done quite good for herself as well as she is currently worth $600 million and has been dating billionaire, Hassan Jemeel for two years. Pregnancy rumors have been circulating, but she has been quickly killing them at every turn.
But what a beautiful couple she and Nick would have made. Fans can dream, can't we?
"You could've been King of Barbados." ???@NickswagyPYoung on shooting his shot with @Rihanna courtside at a @Lakers game back in the day

More ??: https://t.co/ANAX3Gqhzx pic.twitter.com/fNDoTmzbts

— Certified Buckets (@CertifiedBckts) October 18, 2019