Tekashi 6ix9ine is awaiting his sentencing date, but the judge handed down another key sentence.
Jamel "Mel Murda" Jones, aka the Godfather of the reputed Nine Trey Bloods gang, was sentence to 11 years in federal prison for threatening to harm Tekashi 6ix9ine. The "Kooda" rapper's testimony continues to pay off for prosecutors who were able to flip him early on in the case. 6ix9ine took the witness stand in September and provided a riveting testimony that will likely change his life forever. Despite being now labeled a snitched, he managed to get several members of his former gang to serve prison time.
Prosecutors played an audio recording allegedly of Mel Murda saying he is going to "super violate" the rapper. Rap veteran Jim Jones was the alleged second voice in the audio recording, and some fans are questioning why he hasn't faced any legal troubles. The phone call was in response to Tekashi69's interview on The Breakfast Club right after he had fired his entire management team while calling the crew a fraud for allegedly stealing money from him.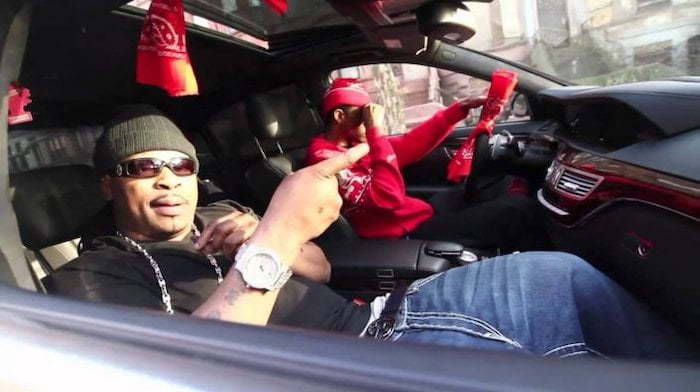 "Super violated, super, super duper," Jamel 'Mel Murda' Jones said in the audio recording that law enforcement obtained via a wiretap. "So ain't too much he can really do unless he gonna run around with a hundred security all day."
Jones apologized in court on Thursday during his sentencing. He is also facing up to 14 years in prison for conspiracy to distribute narcotics and racketeering. He pleaded guilty to those charges back in April of this year and thus will not have to stand trial.
Tekashi 6ix9ine's sentencing date is set for December 18, which means that he could be freed to spend time with his family on Christmas. The rainbow-haired rapper is planning to reject any witness protection offer from authorities so that he can pick up where he left off in his rap career. Multiple reports confirmed last week that he might've already signed a $10 million record deal