Meek Mill might have spoken too soon when he recently said that he doesn't want a relationship and is just looking for a hookup. The Philadelphia rapper was spotted in the Caribbean on a bae-cation with his new girlfriend, Milano.
The gorgeous lady who is Philadelphia bred herself is an entrepreneur in the fashion industry. She founded and currently operates Milano Di Rouge LLC, which, according to the store's official website, is a clothing brand that focuses on "providing affordable luxury to the fashion enthusiast." Milano and Meek Mill have seemingly been involved since earlier this year when it was speculated that she 'confirmed' their relationship on Instagram after Meek's infamous statement about not liking lace front wigs. The rapper caught some heat for the comment which Milano seemingly responded to indirectly.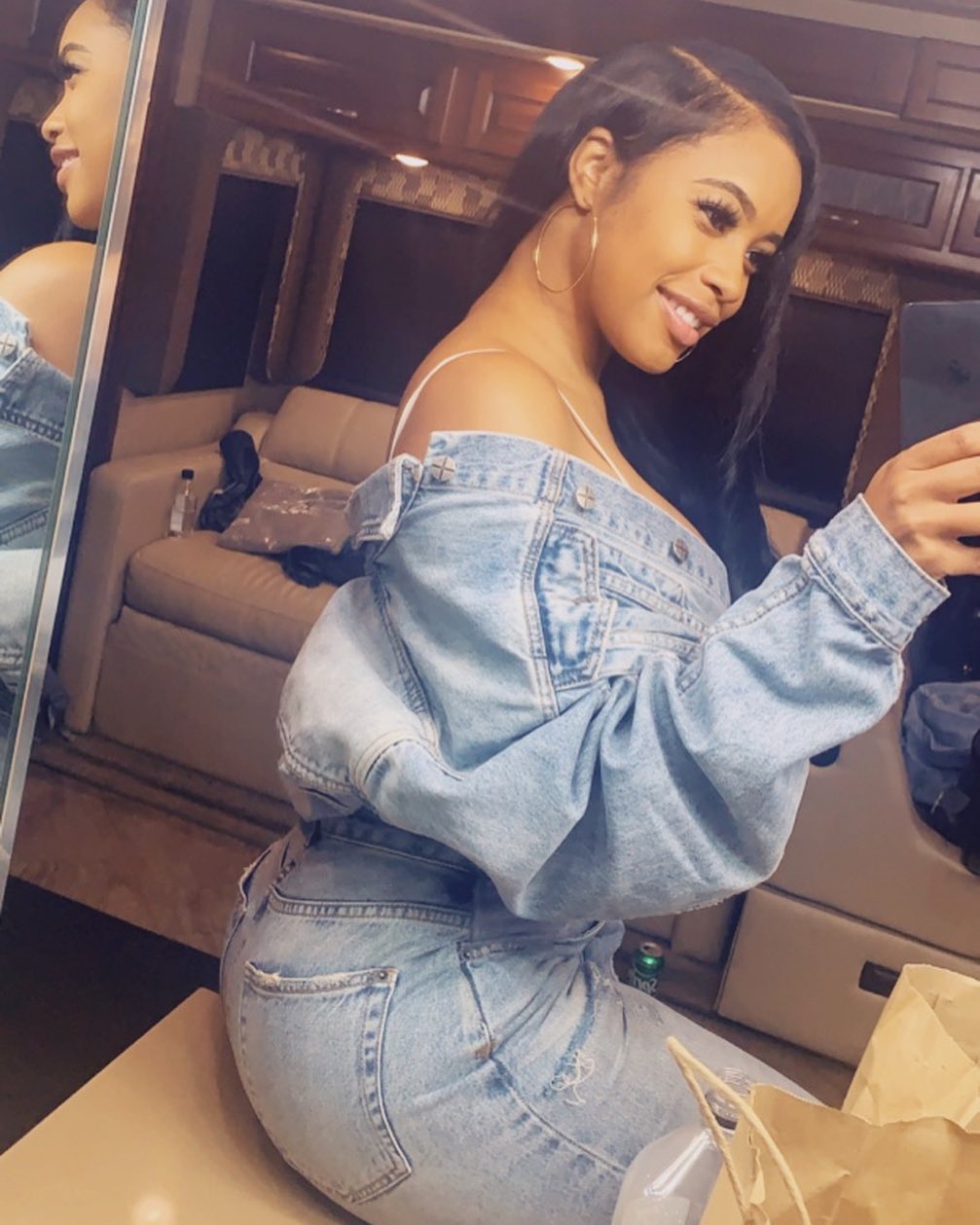 Posting photos of herself with her natural hair on Instagram, she captioned the post, "I like lace fronts even if he don't. I'll still wear wigs. I just need to give it a break." It was widely speculated that this was confirmation that she and Meek were together.
Though the "Lord Knows" rapper has since spoken out against relationships claiming to he's "just tryna f**k" on Twitter recently, he and Milano are having the time of their lives on a beautiful tropical island. The entrepreneur posted a video to her Instagram story showing their incredible view of the deep blue Caribbean sea, tall palm trees, and beautiful white sand.
She also recently posted pictures of herself at a party where Meek is spotted standing behind her. She captioned the post "Dreaming wasn't enough….had to chase that sh*t". In addition to that, she shared a video of herself backstage dancing to the rapper's performance and singing his rap lyrics word for word.
It seems they are trying to be low-key while in the Caribbean, but in this day and age, celebrities barring Kylie Jenner (she's a legend) can never quite keep it all on the low for quite too long. We are keeping an eye out for more media from the trip soon.