Desha Ravers and Wiz Ravers really pulled a fast one on us with their wedding scam. They had the entire dancehall fraternity convinced that they went to the alter.
On Friday (October 11, 2019), both Desha Ravers and Wiz Ravers posted pictures of what seemed to be wedding photos on their Instagram pages leaving the dancehall fraternity in shock. The caption on Wiz Ravers (@wizravers) post read: "I'm ready for a lifetime of happiness with you, love from the start love, till the end." The social media display by both Desha Ravers and Wiz Ravers was so convincing that no one saw what was to come next.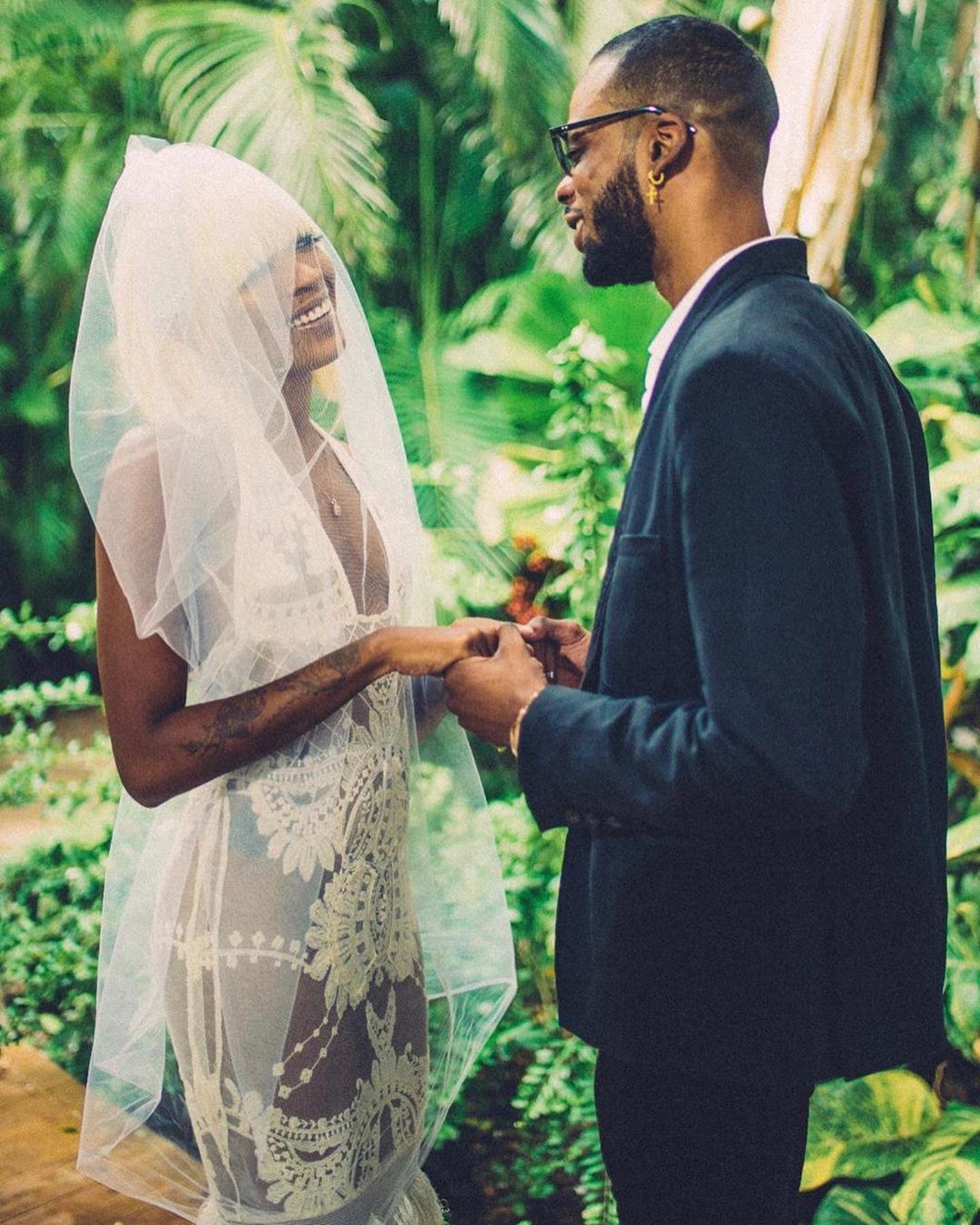 After a slew of congratulatory messages, it was discovered that the apparent wedding was a scene from Ding Ding's new music video for Snappin. On Sunday (October 13, 2019), Ding Dong released the official video for his single Snappin, revealing to the public that the post made by Desha and Wiz was only a publicity stunt.
After the release of the video and the jig was up, Romeich Major, owner of Romeich Entertainment, posted a teaser of the video on his Instagram page with the caption: "See what social media can do just saying its the best way for promo!!!!…", confirming the picture were used to push publicity.
The music video was produced by Romeich Entertainment and is currently trending at number one on streaming site Youtube. After only a day since being released, the video has racked out over 100,000 views. However, the video left many fans with mixed emotions as they were routine for the union of the two entertainers.
One fan (Unruly Shan) commented on the video saying, "Suh it Neva real? Mi feel disappointed".
Another viewer wrote: "kill mi dead desha did a get married but the vid bad same way #snappin."
We all have to admit that this stunt was well played!