The gender results are in, and Safaree Samuels and Erica Samuels are having a girl.
The newly married couple had their gender reveal party on Saturday, and Safaree used his Instagram story to express his excitement, starting with getting ready for the event. The Jamaican American rapper posted the message "Big Day Today" followed by a video showing off his drip. He was clad in a neatly tailored black suit and dress shoes, boasting some icy jewelry on his finger, wrist, and neck as well. Safaree stepped out, looking quite suave to find out the gender of his firstborn.
At the party, several props were showcasing both genders, including two telephone booths, one blue and one pink. The couple also chose the most extravagant and exciting way to reveal the gender of their baby with hot pink fireworks blasting into the steel-gray sky.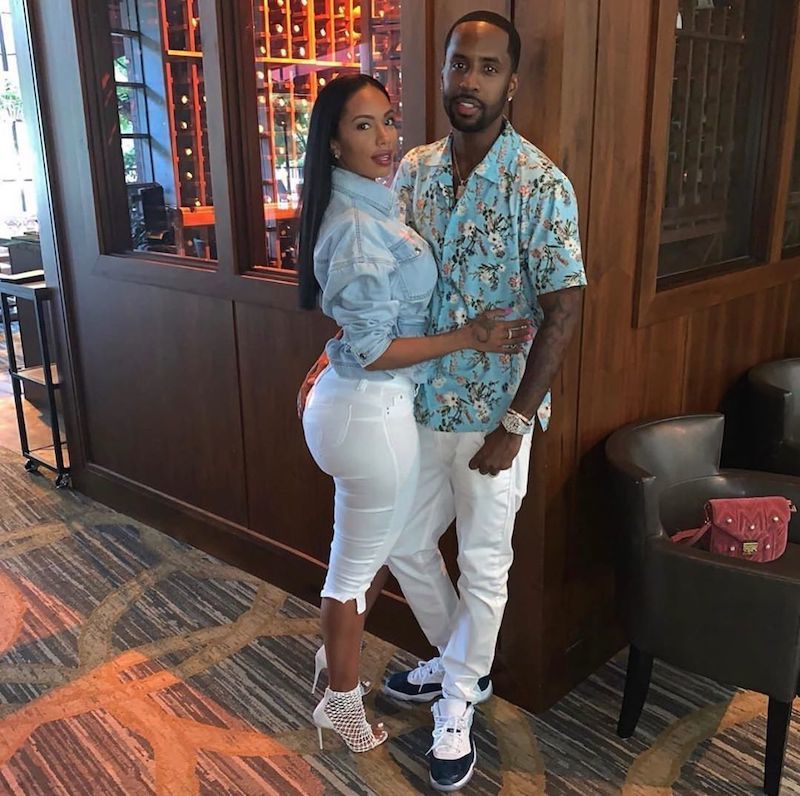 Erica Mena, who is already a mother to a 12-year-old son, King Conde, was so overwhelmed with joy at the news that she had conceived a daughter that she teared up in Safaree's arms. Mr. Samuels, on the other hand, learned that his first child will be a girl, appeared to be in utter shock as he kept repeating the words "Oh my God."
Mr. and Mrs. Samuels got married on Monday, October 7. The Love and Hip Hop stars were engaged for almost 10 months before tying the knot in a lavish ceremony at Legacy Castle in New Jersey. Erica gifted Safaree a gold and diamond necklace that had the word "Daddy" engraved on it. The new husband and father-to-be wrote on his Instagram, "My wife sent a gift to my grooms suite yesterday and I was speechless," he wrote alongside a video of the thoughtful gift. "The card said this is from Her and our unborn child To Daddy. That just gave it a whole new meaning. Means so much to me! Thank you to my wife @iamerica_mena #Daddy I cant wait to be a father."
Congratulations on your baby girl newlyweds!