Drake's son turns two years old today.
It seemed like just yesterday when the internet was in a complete frenzy after finding out superstar rapper Drake had a secret child that was made public through a Pusha T diss track. What a time. Well, baby Adonis turned two years old on Friday, sharing the same birthday month as his daddy. The other twist was who the baby's mother was, and the world was even more taken aback to find out it wasn't a famous singer or any of Drake's celebrity ex-girlfriends.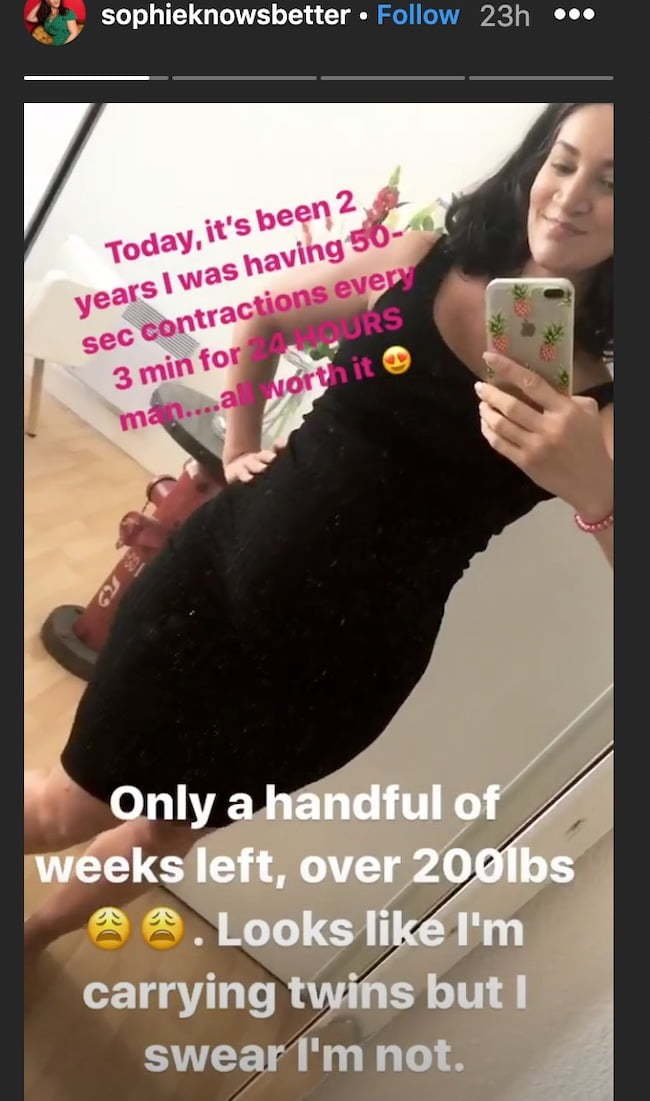 Instead, it is a former camgirl, Sophie Brussaux, and she shared a throwback photo of her pregnancy to honor her baby boy's big day. "Today it's been 2 years I was having 50 sec contractions every 3 min for 24 HOURS man … all worth it," she wrote on her Instagram story. In the original caption, she said she felt like she was carrying twins. How crazy would that have been? Sophie has since taken on a career as an artist and often posts her paintings on social media.
Drake hasn't spoken much publicly about his son after the whole Pusha T debacle, except for during an interview with Lebron James on HBO's "The Shop" last year. He came clean about parenthood in his June 2018 album "Scorpion," weeks after Push exposed his secret. The world has yet to officially see a photo of Drake's son Adonis Graham and just as the internet does with most things, everyone has kind of accepted the ordeal and moved on. In any case, there have been no reports or public complaints from Sophie about Drake's daddy skills, so we hope all is well with his family!
Happy Birthday, Adonis!