Jim Jones and Chrissy Lampkin are returning to Love & Hip Hop.
Vh1's hit reality series Love & Hip Hop has had one of the greatest runs in reality TV history, and the show is getting back to its roots by inviting back the original cast members. Harlem rapper Jim Jones and his longtime partner Chrissy Lampkin are set to return to the show, Jim Jones confirmed in an interview with The Breakfast Club Thursday morning.
"Chrissy is going back on Love and Hip Hop. She will be on Love and Hip Hop, I told them I'll jump on a couple episodes and support her," Jimmy said. Breakfast Club host Angela Yee acknowledged how special the moment was considering the fact that the show began with Jim and Chrissy. Love & Hip Hop originally aired in 2012 as a behind-the-scenes look at the life of Chrissy as it pertained to her relationship with a major rapper and how the couple navigated the music business together. The original seasons included other castmates like Fabolous' girlfriend Emily B, Yandy Smith (who is Jim Jones' former manager), and Kimbella Vanderhee, the wife of Jimmy's fellow Dipset member Juelz Santana. Chrissy and Jim eventually landed their own spin-off show as well.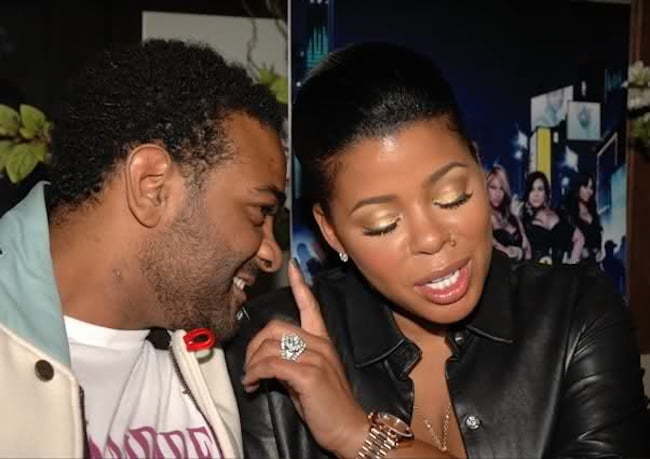 "She did great business with Mona," the EL Capo rapper continued. "They came to a hell-of-a agreement which it kind of made me smile how she did her business. It was kind of dope." Jim said that the return to the show now years later was all Chrissy's idea. In the past, the Dipset rapper has been vocal about Mona Scott Young, executive producer of the show, stealing the concept of LHH from Chrissy, but it looks like she may be getting her just due. "I had nothing to do with it. I made sure I stayed out of it because I'm more emotionally tied to it than anything else. She was able to separate the two, the emotion and the business, and she got a dope a** deal done."
It was reported that he and Chrissy finally plan on officially tying the knot after being engaged for the last seven years. And of course, Jim has been all over the headlines as of late when he was named in a racketeering case involving Tekashi 6ix9ine. So it looks as though Mona will have a lot to work with when it comes to their new storylines. Original LHH fans will definitely be excited to hear this news.