Rihanna has finally addressed the pregnancy rumors directly in a new interview.
For months if not years, Rihanna has been plagued with pregnancy rumors, but we've to see any real signs of a growing baby bump or any confirmation directly from her about this topic. Last month, the Bajan pop star again was at the center of more pregnancy rumors when some of her fans started commenting on a video from her Diamond Ball that allegedly shows her baby bump.
Rihanna seems like she is enjoying all the chatters about her being pregnant. In an interview in Vogue's Go Ask Anna with Anna Wintour, RiRi addressed the rumors, sort of. "I don't think about stuff like that, but, I don't know, God's plan," she said while laughing.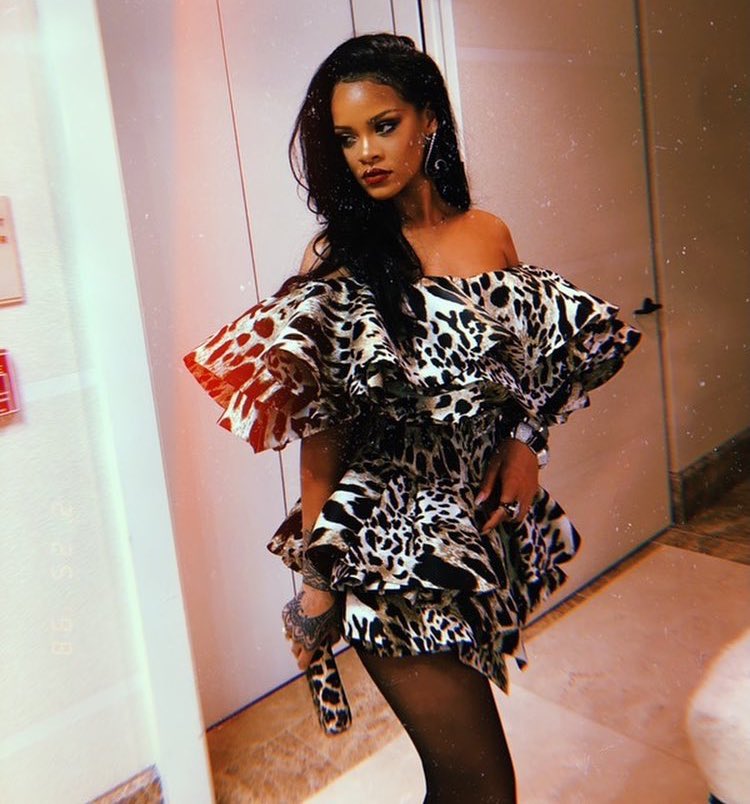 "I look forward to all the pregnancy rumors after this interview," RiRi added.
One thing I should point out is that Rihanna did not show her belly for the entire interview, so perhaps she is trolling us again, or maybe she is hiding something and leaving it for us to speculate. After all, it's more free publicity for her, and it's one of those harmless publicity that is only more beneficial to her brand. For the rest of the week, you can look out for the headlines with two words, "Rihanna Pregnant."
Rihanna isn't just a hugely talented singer and performer; she is also a savvy businesswoman now which explains her whopping $600 million net worth, making her the richest woman in music currently.
In the interview, Rihanna also spoke about a number of topics including designing her own wedding dress, playing the villain in a movie, and her pending new album. We still don't have a release date for the new project, which is rumored to be releasing sometime this fall.