The Reggae community has birthed a multitude of new acts in the last few years of this decade. We've watched the genre reincarnate with a modern take on the culture and music, and seen its renewed energy radiate through the likes of Koffee, Chronixx, Lila Iké and so much more. One of the many songbirds keeping the culture alive today with positive music and angelic vocals is Montego Bay-based artiste, Rosh Rebel. Born Roshauna Dennis in Hanover, Jamaica, Rosh Rebel who is more affectionately known as Rosh, is one of the few artistes in the industry with a real story and an undeniable and worthwhile musical talent.
Once described as a songbird of the highest ilk, Rosh embarked on her first musical journey in 2008 with the popular local singing competition, Digicel Rising Stars. Though she was only a third of the all-female trio SLR, her flawless vocals stood out every performance right up until the group copped third place at the end of the season. Now that the reggae singer is all grown up and has gone solo, many fans have been following her journey still, and many more are only learning of her now through social media and of course, her fire tracks.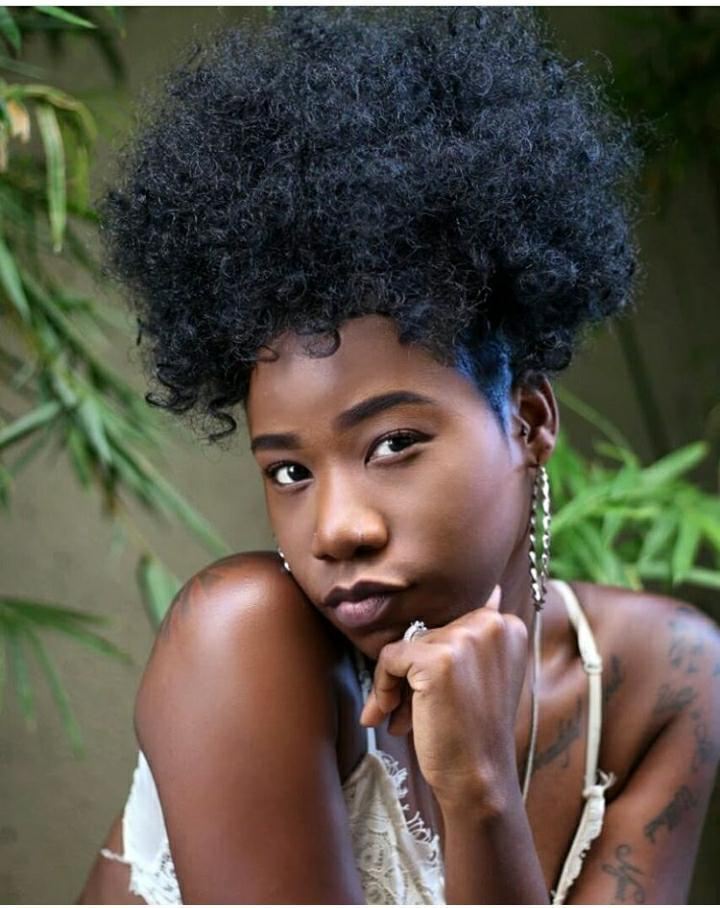 Her debut EP 'Rosh' is currently in the pipeline, and fans, including myself, have been raving over the lead single that was released earlier this year in May. To say this feel-good track is a banger is an understatement. The song entitled 'Real Love' was perfectly vocalized over a high-tempo beat with a riveting and infectious bassline that moves the old and the young. Rosh Rebel has been working with a few Montego Bay producers and musicians to bring her first EP to life. Primarily, Illtraxx (Verley Reid) of Illtraxx Records as well as Uel Genesis (Stephen Chambers) of Square Records, J6 Muzik (Jason Gentles), her guitarist Tariq Hylton, and Barbados based producer Escaban (Jason Alleyne).
Recently, Rosh Rebel performed at 'Reggae Nice Again' in Falmouth, Jamaica, where other acts like Jesse Royal, Dre Island, and even Protoje made an appearance on stage. After a memorable performance of her original songs and remixes of some popular reggae tunes, Urban Islandz caught up with Rosh Rebel to find out more about her story, music career, and upcoming agenda.
When asked about her decision to pursue reggae music, Rosh admitted that while she does not limit herself to this genre, she certainly embraces the genesis of her solo career. "Honestly, I love the instruments, I love the riddim, I love everything about the reggae genre. It's just my roots, and I have to stay embedded," the singer explained. "Reggae reminds me basically of who I am. The style that's truly within me – the jazzy style and the pop – that comes out as well, so that's where you have the fusion," she added.
Rosh went on to establish that what's important to her is staying true to who she is. While many top acts embody an alter ego to carry off their artiste persona, this singer said who she is as an artiste is who she is as a person. "I'm a natural entertainer, I'm a natural performer, I just love music so there's nothing that I have to put on per say. I am just as much Roshauna as I am Rosh Rebel on stage," she told us. On that note, I wondered about the conception of her stage name 'Rosh Rebel.' The singer explained that this label is not to be misconstrued as an outlaw as she is only a rebel in the musical realm. "I'm just a musical rebel. So it's Rosh, the person who will not put herself in a box and who will do whatever she wants, however, she wants, reminding myself to stay true to who I am first and foremost," she elaborated. 'Rosh,' of course, is a diminutive of Roshauna and 'Rebel' originated from the reggae band Kali GRN & D'Reblz, which she is still a part of today.
Roshauna is a passionate, soulful, intelligent individual, and a people lover. This, in turn, makes Rosh Rebel a positive light and a crisp breath of fresh air oozing positive vibrations. "I represent love. I represent upfullness and positive vibrations. That's why I don't really do degrading type of music or anything that's dragging or tearing anybody down. It's either about love, – and love is a beautiful thing so I'm gonna encourage you to stay in love, be in love – and just achieving everything you've ever dreamed of regardless of the obstacles present," the reggae songstress said.
Rosh's story follows a small community girl with a big dream and an even bigger voice. At a tender age, her mother, who also loved to sing, recognized the talent that her daughter was gifted with and encouraged her to use it. Sadly, Rosh lost her mother to gun violence when she was only 15 years old. She also outlived her older brother, and just this year was orphaned when her father passed away from illness. Rosh Rebel knows grief well, but she channels those unbearable emotions into her music with the single objective of fulfilling her purpose like both of her very supportive parents would have wanted. "Even when I feel like letting go and giving up, I still have to make them proud because somewhere deep inside, I feel like they're still watching me. I just put it all into the music – the hurt, the pain, the anger, it's all rolled into one ball, and I just kick it into my music," the reggae crooner revealed.
Throughout her life, she has suffered tremendous loss, yet Rosh Rebel has remained an enduring epitome of strength. How she does it remains a mystery, Rosh says it's quite inexplicable.
"I just always go, I don't know how but I go. Naturally I'm a fighter. No matter what I go through behind the scenes I always get it together before I present myself because I have no choice. It has broken me but not to the point where it has affected my performances because the music as cliché as it is, it keeps me alive. I feel like if I should let it break me and I'm not able to sing I would be cheating myself and cheating the music so music is my savior in that case," the songstress explained.
Rosh Rebel currently writes her own music, but she mentioned that she is open to having other songwriters do the job for her since sharing success is a part of the business. On the topic of kick starting her solo career, Rosh said, "2014/15 is when I started collabs. When I really branched out into my own thing was late 2016, early 2017 thereabout. That's when I did my first single, 'Give Me Love.'"
'Give Me Love' was only the beginning as Rosh was slated to take her career a step further with a 5-track self-titled EP. The first track from the project 'Real Love' was released on May 24th of this year. Following the premiere of the song's official music video on July 31st, it made its television debut on TVJ garnering even more publicity for the song, the EP, and the artiste. The unannounced national television broadcast sent fans into a frenzy, causing them to swiftly share the moment on the different social media platforms, surprising even the 'Real Love' crooner herself. "Oh my God, I was really really overwhelmed with happiness. I'm a 'tears of joy' kinda gal, so I was really elated. I felt proud and grateful of course," Rosh told us. "Because I'm aware of who made it possible. I didn't know she was going to do that but having seen it I know it could have only been her so I'm grateful." The fan-favorite track is currently available to stream on iTunes, Apple Music, Audiomack and Soundcloud.
Rosh exclusively told Urban Islandz that the second single from her debut EP will be released in October. As it relates to future collaborations, the singer said, "Yu know seh Lila a mi girl mi nah lie. Mi like Lila. Her energy is so superb. The passion she possesses for the music is something that I really love and emulate," she shared. Rosh would love to work with reggae artistes like Chronixx, Protoje, Buju Banton and Sizzla as well. She also mentioned that she would love to do more collaborations with Kali GRN and other upcoming artistes. "Upcoming artistes like Ras I, Blvk H3ro. I'd really love to work with Chavez Illmatiq, he's really dope," she added. Outside of that she would love to collaborate with international singers like Chris Brown, Beyoncé, and the list goes on.
"I'm chasing success. The ultimate goal for Rosh is to be successful. I want to be a musical mogul; a top-selling artiste, top performer. I want my voice to be heard for all the right reasons and connect with my listeners. I want to just touch people's lives," the reggae artiste shared. "Along with all of that, I want to remain humble and stay true to who I am."
As for what she'd like her fans to know, Rosh said, "I'd like to say a huge thank you for firstly giving me the space to really express myself to you all, and for being so receptive. Thank you for staying by my side, for supporting and sharing my stuff. I truly appreciate you guys. Mi jus love unu and stay tuned. I won't let you guys down. Thank you, thank you a million times."
Look out for this month's release of 'Loving You,' the second single off of Rosh Rebel's new self-titled EP. If 'Real Love' was the appetizer, this next track is the entree. Subscribe to Rosh Rebel Music's channel and follow her @roshrebel on Instagram and @roshrebelmusic on Twitter.