The years-long battle between rapper/label mogul Birdman and Lil Wayne is now settled, but it seems Birdman has more courthouse drama.
For those who are not aware, Bryan Christopher Williams (Birdman) founded Cash Money Records along with his older brother Ronald "Slim" Williams in 1992, that's a long time ago. He was also integral in the forming of YMCMB (Young Money Cash Money Billionaires), which was a combination of the defunct "Cash Money Records and Lil Wayne's Young Money Entertainment. The Record label executive also brought Young Thug and Rich Homie Quan to the forefront of hip-hop, through the Rich Gang moniker.
He and Mannie Fresh started the hip hop group called Big Tymers, which gave you hits such as "Still Fly" and "Get Your Roll On."
Having gained all that success since his come up in the 90s, it is really a bummer that he is faced with back to back suits, and we are not talking about the Gucci or Armani.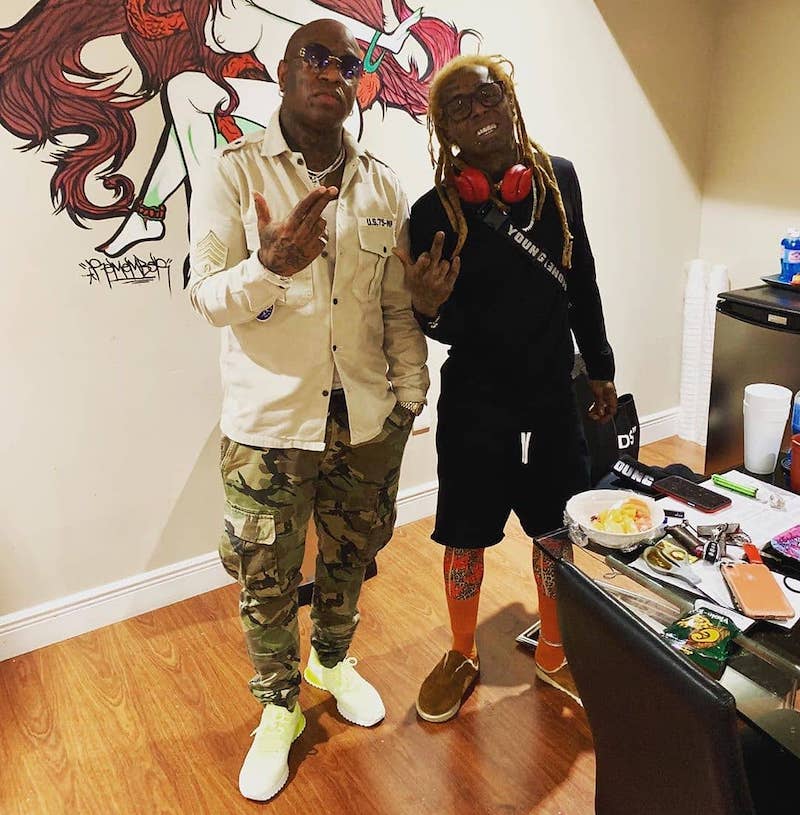 The latest headline breaking the airwaves is that Birdman's accounts are being seized due to a million Dollars debt, from a legal battle with his former employee. Sadly, Birdman's non-attendance in court for the trial in question saw him losing a default judgment, which resulted in the $1 million now needed to be paid to the former employee Nicolas Jose Penzo.
According to The Blast, Penzo filed a lawsuit against Birdman, Cash Money Records, and Pine View Management LLC.
Penzo was employed as Birdman's property manager from 2015 until May 27, 2017. His core duties included painting, handling the cleaning services, and coordinating with contractors to fix things such as electricity. Penzo said Birdman promised to pay him $150.00 per day. However, he was not adequately compensated for the long hours and overtime he worked.
Penzo's initial complaint was for a mere $23,900, however, he may have not hit the jackpot with over $1 Million coming his way.
He has forcing Birdman to act by issuing subpoenas to Citibank in an effort to cash in on the money owed. Birdman's Citibank accounts have been seized, and any money contained within will be given to Penzo.
It seems everyone is taking a peck at Birdman's fortunes. A lot of persons may argue that the rapper is deserving since he is not known for the best business practices. It seems some people may be tired of Birdman's unsavory business practices and even regretting their favorite artiste joining his label. "I wish Savii the 3rd never signed with this guy," mentioned a fan.
Birdman has an estimated net worth of approximately $80 million, and to some persons, 'giving' $1 Million to his former employee should not be too big of a dent.