50 Cent is roasting his old foe Floyd Mayweather for his old lady drip.
50 Cent is, at this point, famous for trolling others online. The 'Power' series producer has basically made a name for himself out of ridiculing other celebrities and acquaintances on social media. So much so that some post-millennials still don't realize that this man was on top of the rap game in the early 2000s.
While celebrity boxer Floyd Mayweather and 50 Cent were friends in the past, their incessant bashing of each other online indicates that this is no longer the case. In keeping with his social media personality, Fifty promptly re-posted a photo shared by the 2018 Forbes highest-paid athlete wearing a black and grey patterned Gucci coat next to a photo-shopped version of the photo where Mayweather's head is replaced with an old lady.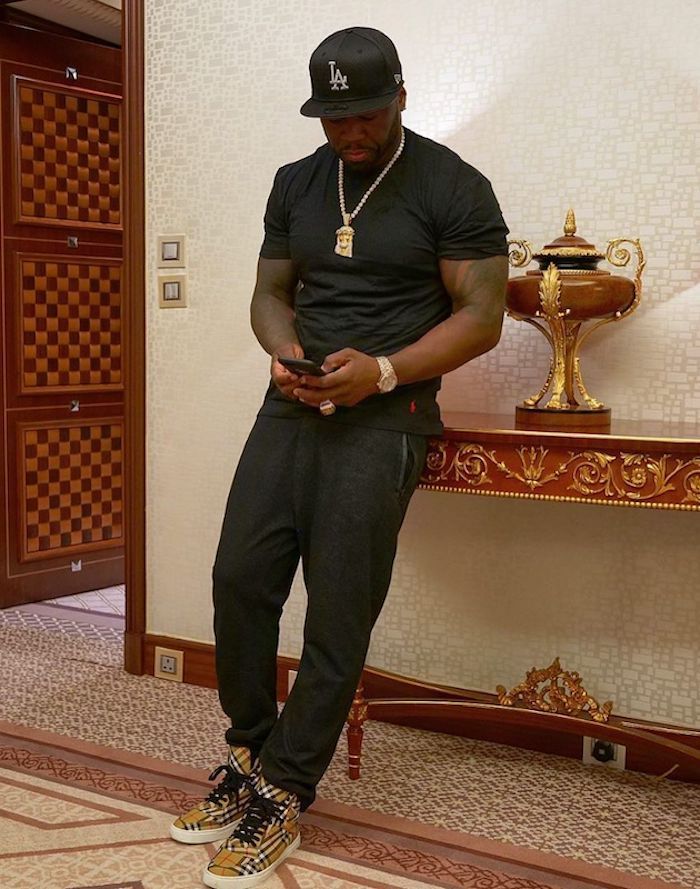 "Champ on his bulls**t again dats that granny drip. LOL," Fifty wrote in the caption. The online feud between Floyd and 50 Cent has been ongoing but intermittent. Every time we think they've settled scores, someone dunks when we least expect it. In this case, Floyd is no stranger to the backlash that comes with wearing Gucci. The boxer was infamously trolled online for wearing the brand during the boycott period.
This wouldn't be the first time that Fifty has scrutinized Mayweather's fashion choices either. In February of this year, the rapper posted another photo of the athlete at a basketball game donning a tan-colored outfit and rider's boots. When fans compared the look to Indiana Jones and even Kevin Hart's stunt double in the movie 'Jumanji', Fifty followed up with another photo on Instagram where Floyd's face was photo-shopped on the comedian's body.
Based on the public banter that Fifty and Floyd have maintained so well according to history, it's safe to say that it is far from over. Some users online are already getting the popcorn ready for the next round. Do you think Mayweather's comeback will be worth the wait?