Floyd Mayweather put on his petty cap this morning and clapped back hard at 50 Cent.
Urban Islandz reported yesterday that 50 Cent was on Instagram roasting Floyd Mayweather and Michael Blackson where he suggested that both of them can't read. Unlike Blackson who is now indebted to Fifty, the boxing legend owes him nothing and judging from his response on the Gram; he got time this weekend. He posted a series of comparison where the G-Unit rapper went up against other rap heavyweights in the game like JAY-Z, Kanye West, and Dr. Dre.
"It was only 4 shots that ended Curtis [rat] Jackson rap career," Mayweather wrote. "1. You tried desperately to revive your career by going head to head with Kanye West and got dragged publicly, taking a unanimous decision loss."
"2. Jay Z been killing the champagne game with Ace of Spade selling worldwide at premium prices for well over a decade, while Curtis got a bottle with a cheap chess piece on it that taste like shampoo," he continues.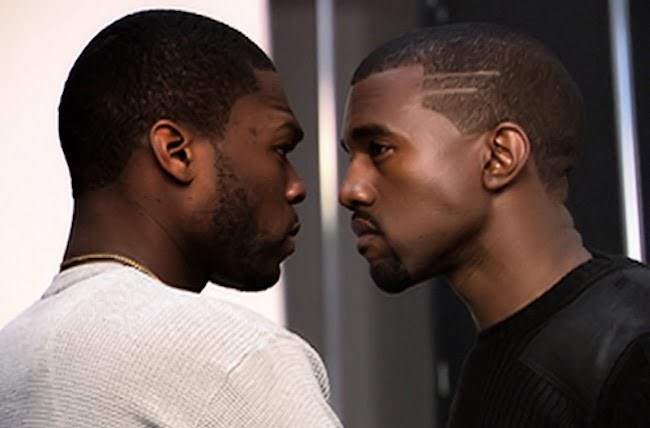 Floyd Mayweather also called out 50 Cent for making a knock off version of Dr. Dre's iconic Beats by Dre headphones. "3. Beats by Dre headphones was a home run smash, we all know that, but what the f**k was Curtis's SMS Audio headphones?" he questioned. "That was some straight bullsh*t the FEDs had something to do with. Those are snitch headphones, you can be in your car and hear the people's conversation in the vehicle next to you."
50 Cent eventually got sued by his business partner over the said headphones and lost the lawsuit which helped drove him into bankruptcy three years ago.
Floyd Mayweather added that the "Get Rich Or Die Tryin'" rapper also tried to duplicate Diddy's success with Ciroc vodka by launching Effen Vodka.
"4. Diddy got Ciroc and its still selling worldwide and you can't find Efen in no stores and it's well known the sh*t taste like rubbing alcohol," he wrote."