Sometimes the best reaction to some drama is to say nothing and Travis Scott is doing just that.
Travis Scott recently posted the artwork for a new song, and it looks very dark and depressing. Perhaps it's a reflection of his recent split with his baby mama Kylie Jenner. His relationship drama is overshadowing feedback from his fans regarding the artwork. In the last few days, the world has been turned upside down as news broke that one our favorite celebrity couples have broken up. Urban Islandz reported on the Travis and Kylie breakup. Sources say that the couple has not been together publicly since the "Sicko Mode" rapper's "Look Mom, I Can Fly" documentary premiered in Santa Monica on August 27th. Both were in attendance, along with their daughter Stormi.
Kylie has also not posted anything with Travis on her social media since September 10th, and she attended the wedding of Justin And Hailey Beiber with only Stormi as her plus one. According to reports they have called it quits before but have always patched things up, now they've ended it for good at least for now. They will continue to co-parent daughter Stormi who was born in February of 2018.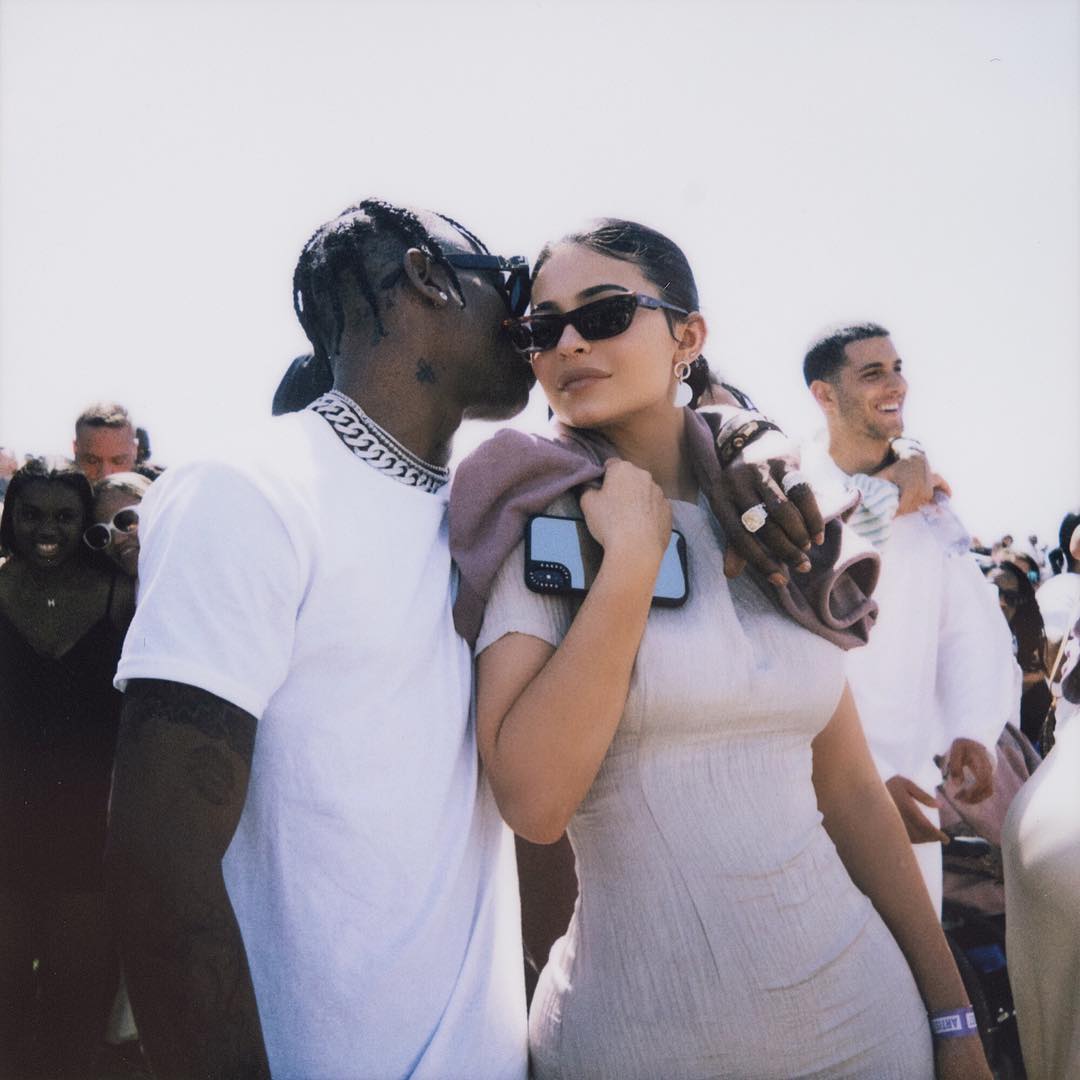 In the midst of the breakup drama, Scott took to Instagram to post the artwork for a new song. The artwork looks twisted, and his face looks grave and depressed with a visible drop of tear. His mouth and eyes are eerily blacked out. A majority, if not all, the comments on the artwork are focused on his relationship with Kylie. Fans are asking if the break up is true, pleading with him to get back together with her, asking if him he's okay, among other things. The few comments about the upcoming music are still Kylie related as fans say they are excited to get some sad Kylie breakup songs, or a whole dark Travis album one fan even asked if there are going to be songs now dissing Kylie.
One fan commented, "Get back together with kylie," while another added, "I'm jus ready for a sad travis album."
Some believe the breakup is a publicity stunt to promote his new music if that is the case time will tell. Fans are heartbroken over the separation and desperate for the couple to be back on good terms.