Cardi B is prepping for her next album.
It's been about a year and a half since Cardi B took the world by storm with her debut album Invasion of Privacy, and fans have been clocking her for a follow-up ever since. The Bronx native has alluded to working on topping her first Grammy-winning effort, and she may have finally given us more insight into the process. Cardi told fans on Instagram live that she is done putting out music this year so she can go into album mode, but she does have a title in mind for the sophomore project.
"I'm not going to be doing a lot of songs … I don't even know if I'm even going to drop music this year anymore because everything that I'm working on right now is straight to my album," she said. "Straight to my album. And I think I'm going to name my album Tiger Woods."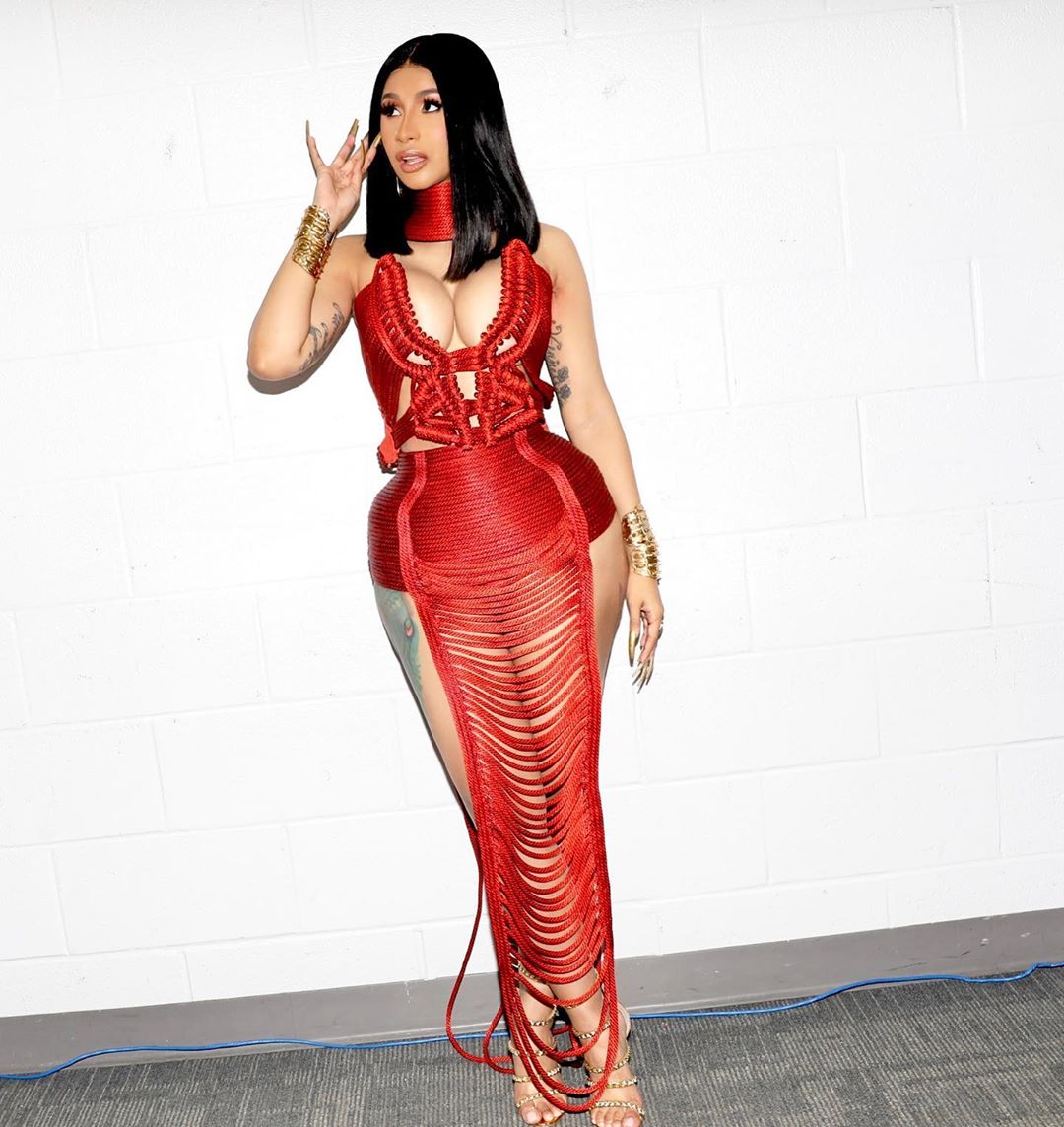 Naming your album after a controversial professional athlete may not be the typical way to go, but nothing Cardi ever does is typical. And of course, the "Bodak Yellow" MC had a good explanation for the proposed title. "I'm going to name my album, I think, 'Tiger Woods' because remember when everybody was talking sh*t on Tiger Woods … and then he f**king came and won that green jacket? That's what I'm going to name my album." The "green jacket" Cardi was referring to was what professional golfers are awarded when they win a Masters tournament. After a rough couple of years for Tiger, he won the Masters back in April, 14 years after he won his last. Cardi has always been vocal about hushing her naysayers, so Tiger Woods may actually be a very fitting symbol.
"Everything right now, I'm just going to be real quiet about some sh*t because I been working on my album and the next sh*t that I'ma drop is going to be my single. And after my single is going to be my album," she concluded.
Cardi has been very busy starring in movies, Netflix shows, and interviewing presidential candidates while still giving her fans a few verses and features this year. So now she feels it's time to buckle down and focus on completing her next project.