Where were you in the summer of 2003? If you had access to a radio or even BET, you might have been familiar with the smash hit "Right Thurr." The song was the breakout hit from one of dirty south's brightest young stars, Chingy.
"Right Thurr" may have been his breakout hit, however, his catalog has spawned some 4 studio albums, 8 mixtapes, 15 singles so far. With world-renown hits such as, "Pullin' Me Back"(ft. Tyrese), "All the Way To St Louis" (Ft David Banner, the late Nate Dogg), "Leave Wit Me" (Ft. R. Kelly), "Holidae Inn"(Ft. Ludacris, Snoop Dogg), "One Call Away" (Ft Jason Weaver).
With all the success and fame garnered in the early 2000s, it is hard to believe that Chingy is not a household name. The rapper was featured on BET's docuseries, Finding, where he discussed his success and his mistakes that cost him his career.
It seems Chingy's biggest mistake may have been his choice in legal representation. He mentions that he employed a St. Louis lawyer who his mother recommended. The lawyer made claims that the label was stealing from Chingy. The meetings which proceeded saw Chingy being dropped from the label and moving to Capitol Records. This also was the start of the well-known feud with Ludacris.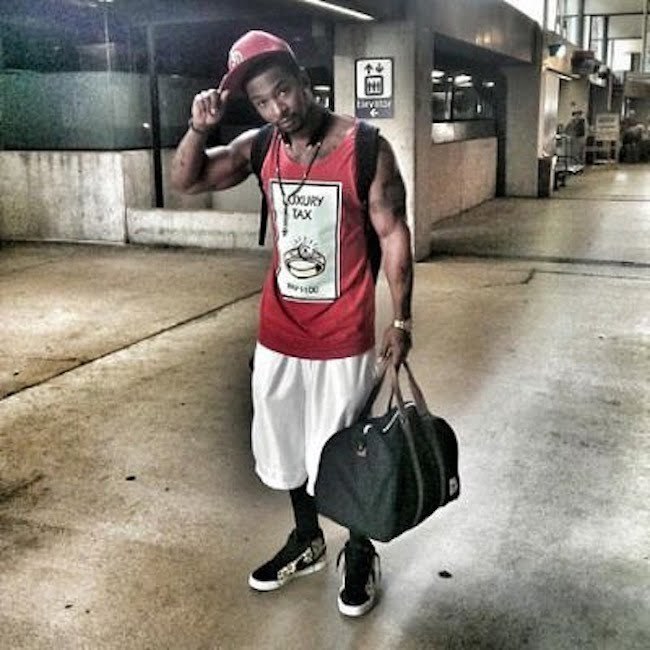 During a 2004 interview with Chingy's manager, Chaka Zulu, and Ludacris, who mentioned, "We don't want anybody representing the crew who is going to make false accusations like that, we have no respect for this individual basically." Chaka Zulu mentioned that the books were shown to Chiny's accountant who confirmed that there were no signs of theft and there was no money missing.
The split from DTP saw the "Right Thurr" rapper starting his own label Slot-A-Lot Records. During the time of the feud, Chingy cited possible creative differences and the stifling of his career with the label not allow him to grow bigger than owner Ludacris.
Ludacris had this to say in response to Ching-a-Ling's allegations, "I'm the CEO of the company. I'm also an artist, but I sign artists with the expectation of every single artist being as big as they can possibly be. That's what makes me happy, because we are a family. You can still internally do your own thing, but still be a part of the family. No one's going to pigeonhole you. We're here to make you as successful as possible because it in turn makes us successful."
It seems the move to Capitol Records was no fruitful as Ching registered poor performance for his second album Powerballin'. The rapper claims the album was poorly promoted and both Capitol ' and Slot-A-Lot Records dropping the ball when it came to putting out singles.
Poor album performance and beef with Nelly in 2005 really put things into perspective for Ching. The beef with Nelly saw the release of songs such as, "Another One" and "We Got." Both artistes have since squashed the beef and are even doing shows together.
Chingy seemed quite chilled and down to earth in the interview with BET. His mood or vibe did even not change when he recounted the scandal he faced. He was rumored to be involved in a two year-long romantic relationship with transgender model Sidney Starr. The model later revealed she was lying. However, the apology was not able to salvage Chingy's career.
The 39-year-old rapper is still sticking to his mantra of making feel-good music.