Chaka Demus and Pliers are back in the news following a big "Murder She Wrote" endorsement.
Just two weeks shy of her 94th birthday, British actress Angela Lansbury has heard the Chaka Demus ad Pliers song 'Murder she Wrote" for the first time, a song named after the long-running television series of the same name, in which she starred decades ago.
The Murder She Wrote show was highly popular on Jamaican television in the 1980s and was led by Lansbury who played the role of mystery writer and amateur detective Jessica Fletcher. The title sparked the name of the legendary track which was penned and recorded in 1993 and whose lyrics centered on abortion.
Lansbury was pleased with the song and stated that she was thrilled to be a part of reggae after, when, during an interview with radio personality Tom Power on a CBC radio show, the host played the Dancehall track "Murder She Wrote" for her listening pleasure. Numerous media outlets have picked up on the story.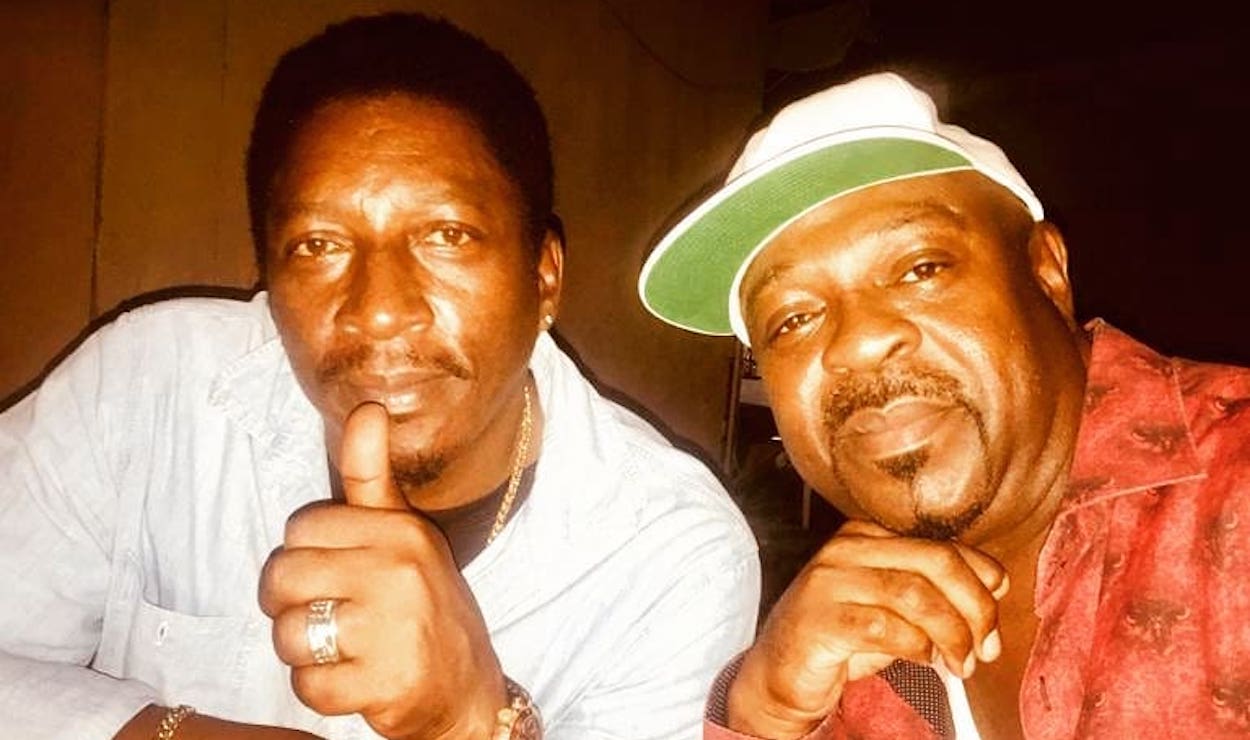 On the audio clip which has been circulating on Instagram, Power, after playing the clip asks Lansbury whether she has ever heard the track before.
"So, Angela, have you ever heard that before?" he asked as the song continued to stream in the background. "That is reggae dancehall masters Chaka Demus and Pliers. That's their song 'Murder She Wrote'."
In response, a chuckling Lansbury responded: "That's very funny. Who are they? What are they? A group?"
"Yeah. They're sort of like legends in reggae music," the host explained to the nonagenarian.
"Oh, reggae. Oh, I'm thrilled to be part of reggae, of course," she responded.
The television series "Murder, She Wrote" ran for 12 seasons between 1984 and 1996 and saw Lansbury being nominated for 10 Golden Globes and 12 Emmy Awards for her acting on the show.
The song itself, which was voiced on the infectious Bam-Bam rhythm, rocked Jamaican airwaves, parties, and homes and spread worldwide, reaching number 27 on the United Kingdom charts in 1994 and propelled Chaka Demus and Pliers to global stardom.
Murder She Wrote spent 17 weeks on the Billboard chart in 1993 where it peaked at number 57. It was produced by the iconic duo Sly and Robbie and sold more than one million copies worldwide.
As a duo, Chaka Demus and Pliers were more successful commercially with mainstream pop fans, than either of them had been in their solo careers.
They went on to release several albums and songs such as 'Tease Me' from their fourth album of the same name. Tease Me was a Top 20 hit in at least six countries and peaked at number three in the UK and number five in Australia and the Netherlands.