50 Cent legal troubles stemming from Rick Ross' baby mama is far from over.
Rapper 50 Cent, whose real name is Curtis Jackson, is asking a judge to allow him to seek a deposition to build his case against his former lawyers. Fifty is seeking to question Michael Scott, Chief Legal Officer at the firm that formerly represented him in an effort to prove malpractice, The Blast reported. The firm denies all allegations, and also claims Michael Scott "never performed any work for Jackson in the Leviston matter." That statement refers to Lastonia Leviston, a seemingly innocent victim caught in the crossfire of a long-standing rap beef.
The request for deposition is only the latest development in a long line of pettiness between 50 Cent and rapper Rick Ross.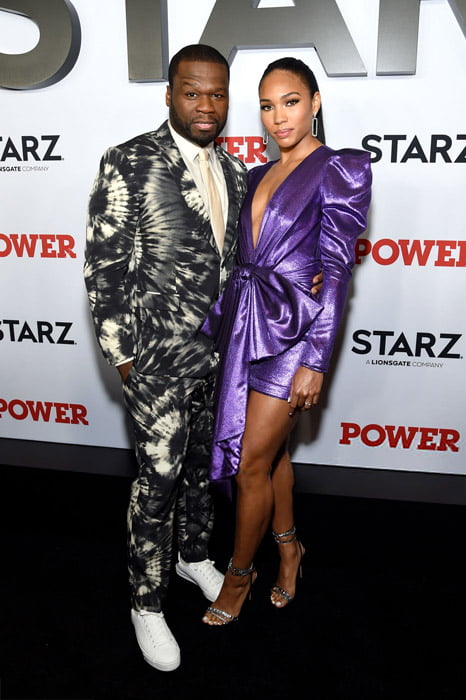 While rappers tend to always play dirty with rivals in the hip-hop world, 50 Cent has historically taken shade and retaliation to the next level. This was the case a few years ago when Fifty decided to use Rick Ross' baby mama, Lastonia Leviston, to humiliate Ross, and ruin Leviston's reputation in the process. Fifty allegedly purchased a sex tape of Leviston off a man named Maurice Murray and leaked the footage on his own website. Leviston was devastated by the assault and went on to suffer from severe emotional distress and suicidal thoughts.
Lastonia Leviston sued 50 Cent for inflicting emotional distress and was ultimately awarded $7 million in the case. Fifty is now suing his lawyers for $32 million over the loss, despite the fact that all evidence points to his guilt, and he failed to appear in court for the previous ruling. 50 Cent continues to deny the allegations and claims he is not responsible for leaking the sex tape. It doesn't seem likely that we will see 50 Cent taking any form of responsibility for his actions any time soon.