Bhad Bhabie continues to show love to NBA YoungBoy and his fans are not very receptive of it.
NBA YoungBoy seems to have a powerful magical effect on the ladies. The rapper has a massive female following that is utterly obsessed with him. They get tattoos of his face and his name and recently even turned up at his home. These obsessed fans also appear to include other celebs such as Bhad Bhabie who is always happy to showcase her love for the rapper.
Bhad Bhabie shot to fame after appearing on an episode of Dr. Phil during which she was extremely disrespectful to her mother. After uttering the words "cash me ousside" she became a viral media sensation now turned rapper. She has been a controversial topic since then as she is constantly in the spotlight for unnecessarily speaking out about other rappers such as Nicki Minaj. There always seems to be another trick up her sleeve to extend her 15 minutes of fame.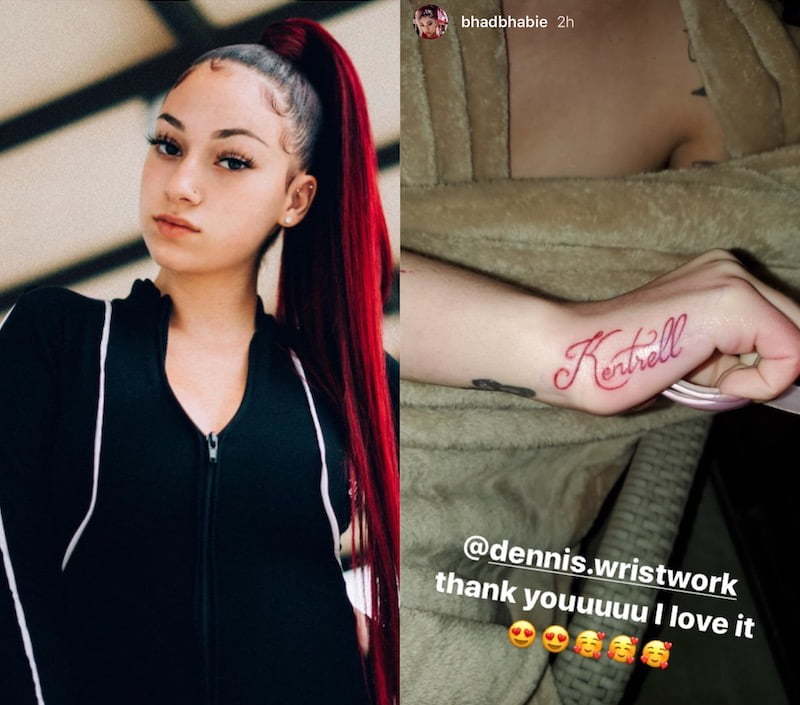 Whether it's another specially created ploy at stardom or an actual obsession Bhad Bhabie seems to have her eyes and her heart set on NBA YoungBoy. Bhad Bhabie who's real name is Danielle Bregoli is only 16 years of age, yet she already boasts a tattoo of YoungBoy's given name Kentrell. She first denied rumors that the tattoo was of his name but later confirmed it by uploading new photos. They've allegedly been captured together in bed and fans are speculating that the pair are secretly dating.
Bhad Bhabie recently took to her Instagram page to post a video singing along to YoungBoy's new song "House Arrest Tingz." Fans were quick to point out her dark complexion stating that the rapper looks very tan, she jokingly responded to one fan, "@snowxilla Danielle outside for too long," making references to her viral phrase. She is also seen donning black hair a striking difference from her signature red tresses.
In the video, she smiles boldly while mouthing the lyrics to the song, "Take me to a place I can't imagine/Victim of heartbreak and I'm so damaged." NBA YoungBoy can be heard singing in the background.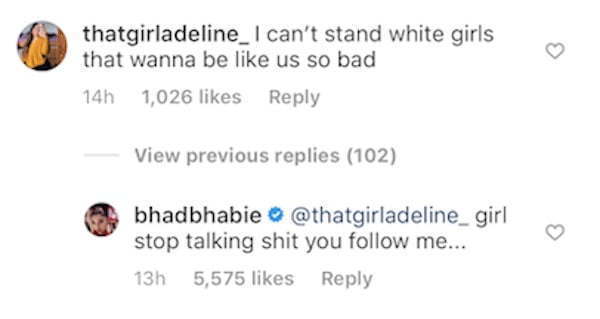 While the post has gotten many likes and fans are stunned at how beautiful she looks, the comments on her complexion have taken hold. She managed to respond in true Bhad Bhabie fashion clapping back to one comment in particular. "I can't stand white girls that wanna be like us so bad," the fan commented. To which Bhad Bhabie responded, "Girl stop talking s**t you follow me."
Bhad Bhabie also posted a photo of herself on her IG Story where she is seen standing in front of the mirror with a green heart emoji while the same track from YoungBoy plays. YoungBoy is currently serving a 14-month house arrest sentence during which he is prohibited from using social media, but there is a strong possibility that this show of love from Bhad Bhabie has been viewed by the rapper.
Fans are dying to see what she will do next. Maybe there is a collaboration in the works? Fans can only wait and see.