There are certain creative combinations that are just the recipe for a guaranteed hit. It looks like Rvssian found that formula in French Montana's new "Writing on the Wall" with Post Malone and Cardi B.
The Epic Records production is an undeniable afro-beat infused hip-hop banger. The music video kicks off with French Montana back in his homeland of Africa before we watch him teleport to New York City where he stands taller than the skyscrapers and regular-sized onlooking civilians photograph him in awe.
"From the block, now we're snipin' on the opps' like Somalians / Egyptian cloth on my body, diamonds like 6ix9ine hair / And we comin' through the back, when I'm going to the concierge / Me and Post already got 150 on the party yeah / We started the wave, now everybody looking the same, tell me how you want / Shawty bust it down give us the money keep the crown, tell me how you want," Montana spits.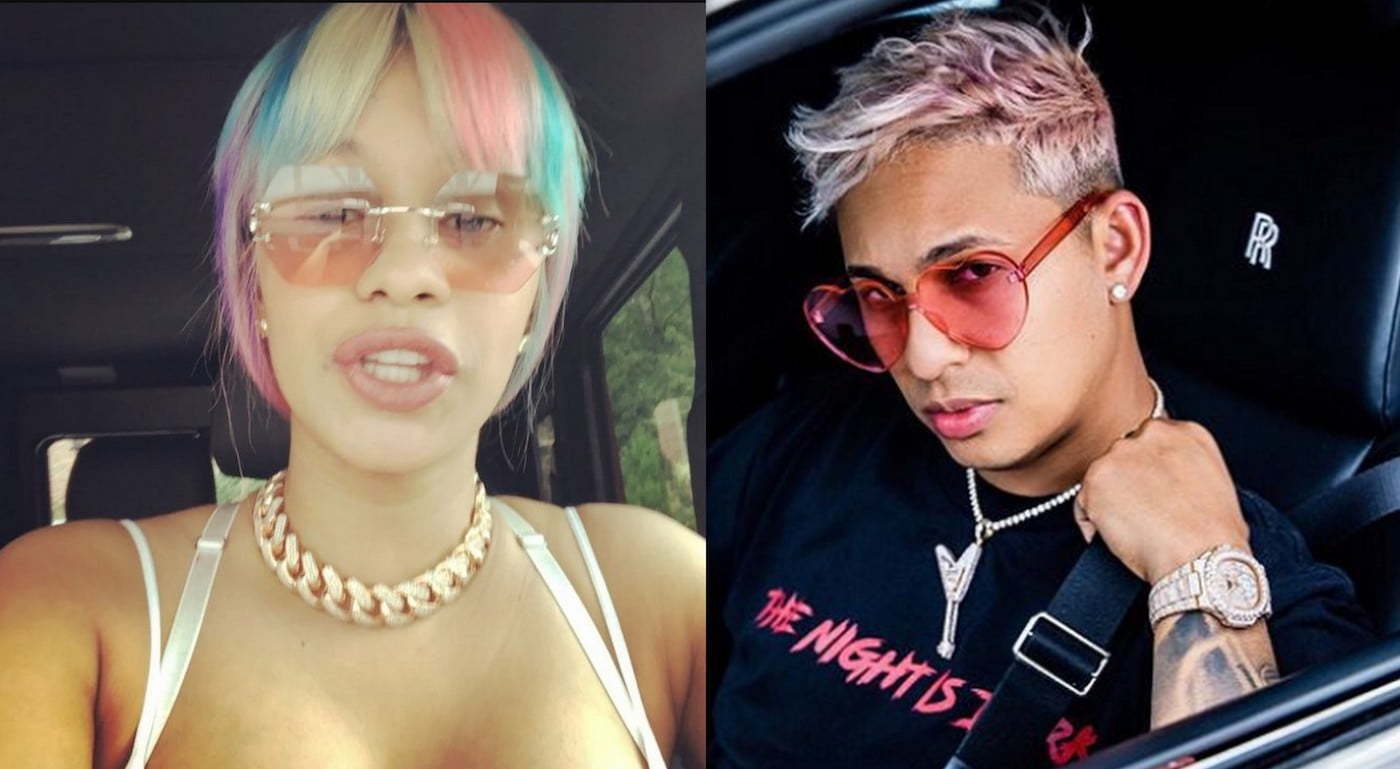 French's verse tells it all – he was the first to do it, and everyone followed suit. If you've been paying attention to the expansive Afro-beat takeover in hip-hop right now, then you know what the Morocco, Africa born artist is referring to here.
French Montana really aimed to please with this one – recruiting the one and only Rvssian for the beat was the first indication of that. Then along with its irresistibly compelling flow, the track is literally oozing hip-hop royalty. Post Malone whose vocals shadow the beat with a memorable hook, recently bagged his third number one album on Billboard breaking several records in the process. Cardi B is not only the only female artist ever to have every song on her album certified gold or higher but the debut album's hit lead single "Bodak Yellow" went 9x Multi-platinum this month.
Post Malone and Cardi, of course, bodied their own verses and Cardi B even had time for the haters who constantly spew cheating jokes at her in light of her husband's previous indiscretions. "And now we're rollin' down the freeway, talkin' 'bout a three way / Started workin' out, but he gon' eat me on his cheat-day off." This pun was definitely noteworthy. The "Writing On The Wall" is that this one is a certified hit.