Wiz Khalifa shows his love and respect for Snoop Dogg by getting massive tattoos of him, however, some fans are not feeling the vibe.
Snoop Dogg is most definitely Wiz Khalifa's role model. Ever since the rapper burst onto the scene years ago, he has mimicked a lot of Snoop's style and flow, and he's also a heavy marijuana user just like Uncle Snoop. The two have been friends for years, and while they state you should never meet your idol, a rule Wiz has already broken he apparently thought why not add tattooing their face on your body to the list.
Surprisingly the rapper was able to find space on his body for the tattoos as we all know he is covered head-to-toe in tattoos. Both Wiz and his Tattoo Artist posted the photos of the work. Wiz's first tattoo was of Snoop's "Doggystyle" cover art in all its glory with the dog cartoon character. The rapper then went on to show an even bigger act of respect by etching a large portrait of Snoop's face.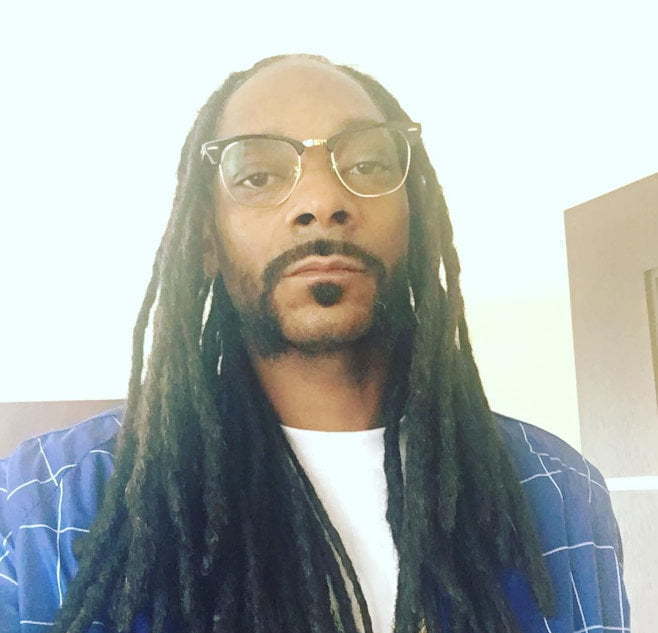 Snoop Dogg, impressed by the commemoration, commented plenty of fire emojis and a blue heart on the post of the tattoos. However, some fans did not share his sentiments. While many praised Wiz for the incredible tattoo work, there were a few who quickly questioned Wiz's energy for getting the tattoos.
One fan plainly stated, "sus," while another added, "Iight I can see getting one maybe… But multiple?"
It will be very interesting to see the next tattoo the rap veteran gets, that's if he can even find any more room.