Veteran dancehall selector Ricky Trooper, says the current crop of young artistes who are clashing in the Dancehall space, are a pathetic bunch of cowards.
According to Trooper the artistes are Instagram bad men, who are scared of engaging in lyrical battles against each other on stage, in order to settle all arguments about which of them is the most lyrically potent, once and for all. The selector whose given name is Garfield McKoy, was speaking on a panel discussion on the popular Jamaican entertainment television program Onstage, recently. He said he is far from impressed by the shenanigans of the artistes, who have even been avoiding being billed for the same stage shows as their opponents.
"Mi naw talk wid Squash and Alkaline alone, seen. Look pon all di Masicka war dem, an all dem war deh a come dung. Anytime two a dem a beef and di time come now fi dem deh pon a show, is like dis yah man naw teck di show wid di next man; dem naw dweet. Dem a coward man," Trooper said.
Squash and Alkaline have been engaging in a lyrical war of words and have been using social media, particularly Instagram, to throw words at each other. Trooper says this is a show of timidity by both men and a lack of confidence in their own selves and their ability to think on the spot, freestyle and build lyrics on the spot. Jahmiel, Chronic Law, Gage and Shane-O have also injected themselves into the so-called war.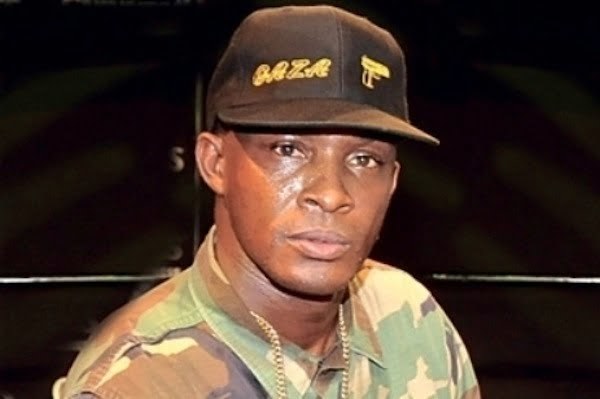 "Mi naw falla Alkaline war and Squash dem war right yah now; caw mi listen and I jus s*ck mi teeth because hear wah, mi like di Ninjaman dem suppm and Beenie Man and Bounty Killa. Mi no care weh dem want seh yuh nuh. Yuh si Beenie Man, and Bounty Kill dem sort a war deh… Di man dem coward. Dem just coward," Trooper re-emphasized.
Selector Boom Boom, who was also on the panel, said he too would like to see the artistes square off on stage in front of a crowd, just like other artistes have had to do at the now-aborted clash event, Sting.
"Mi would like fi see di artiste dem weh a go at it pon social media deh pon stage an face off. Dat mi woulda love fi si," Boom Boom said.
Boom Boom explained that because artistes are failing to counteract each other using the same rhythms, it has been very off-putting to play their clash songs at parties, as it messes with the momentum, unlike the clash songs by their predecessors, for example, Beenie Man versus Bounty Killer.
"Now a joke ting a gwaan now. Because watch yah now, we as deejay now. When we get a song a diss a next artiste, di the artiste with the counteraction, mi can't play it, because a two different riddim, two different tempo, two different everything," he complained.
In the meantime, Trooper also said the use of images of guns which are being used in the digital posters by the artistes to promote their clash songs, does not mean that the artistes want to hurt each other physically but is intended to excite fans. He stressed that as far as he is concerned the Alkaline versus Squash lyrical war, will only be on social media.