Congratulations to Cassie Ventura and Alex Fine on their wedding.
The couple reportedly tied the knot in an intimate ceremony in Malibu less than a month after Alex bent down on one knee and asked the big question. Cassie and her man, Alex, who is a professional bull rider, announced their engagement in late August. The couple both posted a sweet video of Alex dropping to one knee during a beautiful sunset.
While the singer captioned her post, "I love you best friend. I can't wait to spend the rest of my life with you," later adding, "My favorite day ever! #MrsFine 8.24."
The two become a hot topic after Cassie, who is Diddy's ex, hooked up with Alex sometime after he became her trainer. Diddy believed they were romantically involved while he was still with her. The pair have denied those allegations. Diddy was also rightfully upset because he paid Alex to train Cassie. Kind of a stab in the back right?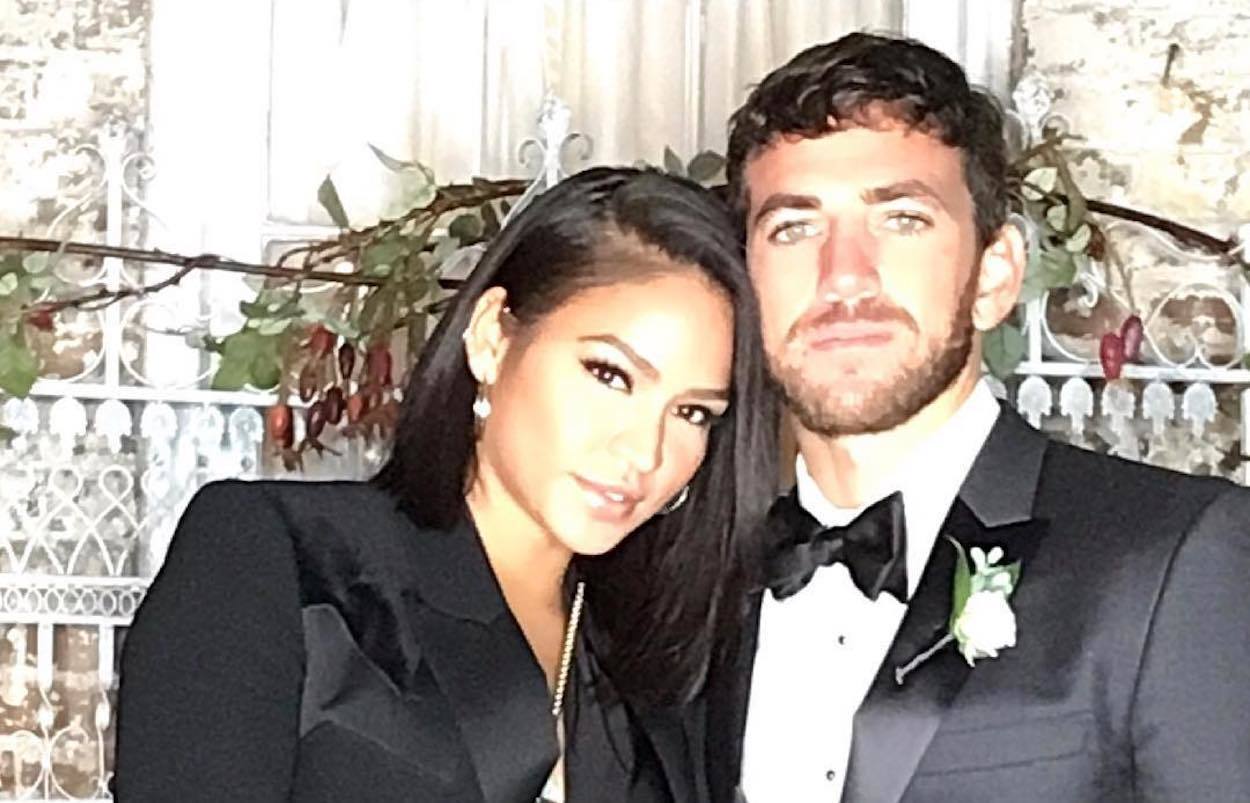 Cassie and Alex also announced back in June that they were expecting their first child, a baby girl, together.
In a very touching post on Instagram, Cassie announced the great news accompanied by a slideshow of photos featuring herself and her man, Alex, sitting in a car together. Cassie captioned the post, "Can't wait to meet our baby girl Love You Always & Forever."
Alex Fine also shared a heartfelt message about him becoming a dad. He posted a photo of himself kissing Cassie on the cheek while expressing his love for the R&B singer/actress.
The pair seemed to be very happy and in love and fans relished the affection shared between the two. Many fans and well-wishers stated how happy they were for Cassie, as according to fans, Diddy did not deserve her, nor was he aware of her worth.
Now the two can officially say they are husband and wife. On Wednesday, director/actor Peter Berg shared that he officiated the couple's intimate wedding ceremony.
The director uploaded a photo of Alex and Cassie at the altar, looking into each other's eyes. He captioned the post, "By the power vested in me…. @alexfine44 n @cassie Long may you ride!" Both Cassie and Alex commented on the post, him with a heart emoji while Cassie wrote, "Love you Pete!"
Cassie deserves all the happiness in the world; she is a true gem in culture.
Congratulations to the newlyweds!