Unruly Boss Popcaan took to his Instagram today to declare that he has no travel issues and can freely visit the United Kingdom.
UK media company, BBC posted information on their website stating that dancehall artiste Popcaan, would be unable to perform at the 1Xtra Live event which is slated to take place on October 5th. The reason they cited for his inability to perform is travel issues. The artiste clearly agitated with the situation took to social media to clarify the incorrect information provided by the BBC.
He dispelled the allegations advising his fans that he has no travel issues and is more than prepared to make an appearance at the BBC 1Xtra Live Event as long as he is compensated in full by the British Broadcasting Commission.
In the video posted on his Instagram page, the "Family" deejay cautioned BBC against tarnishing his name.
"Yeah, mi just waan clear up something real quick enuh. BBC me nuh want unno feel like unno can tarnish me name, innu uzeet. Me want unno tell the people dem say unno cheap and unno doh wah pay fi weh unno fi pay fah," Popcaan rants.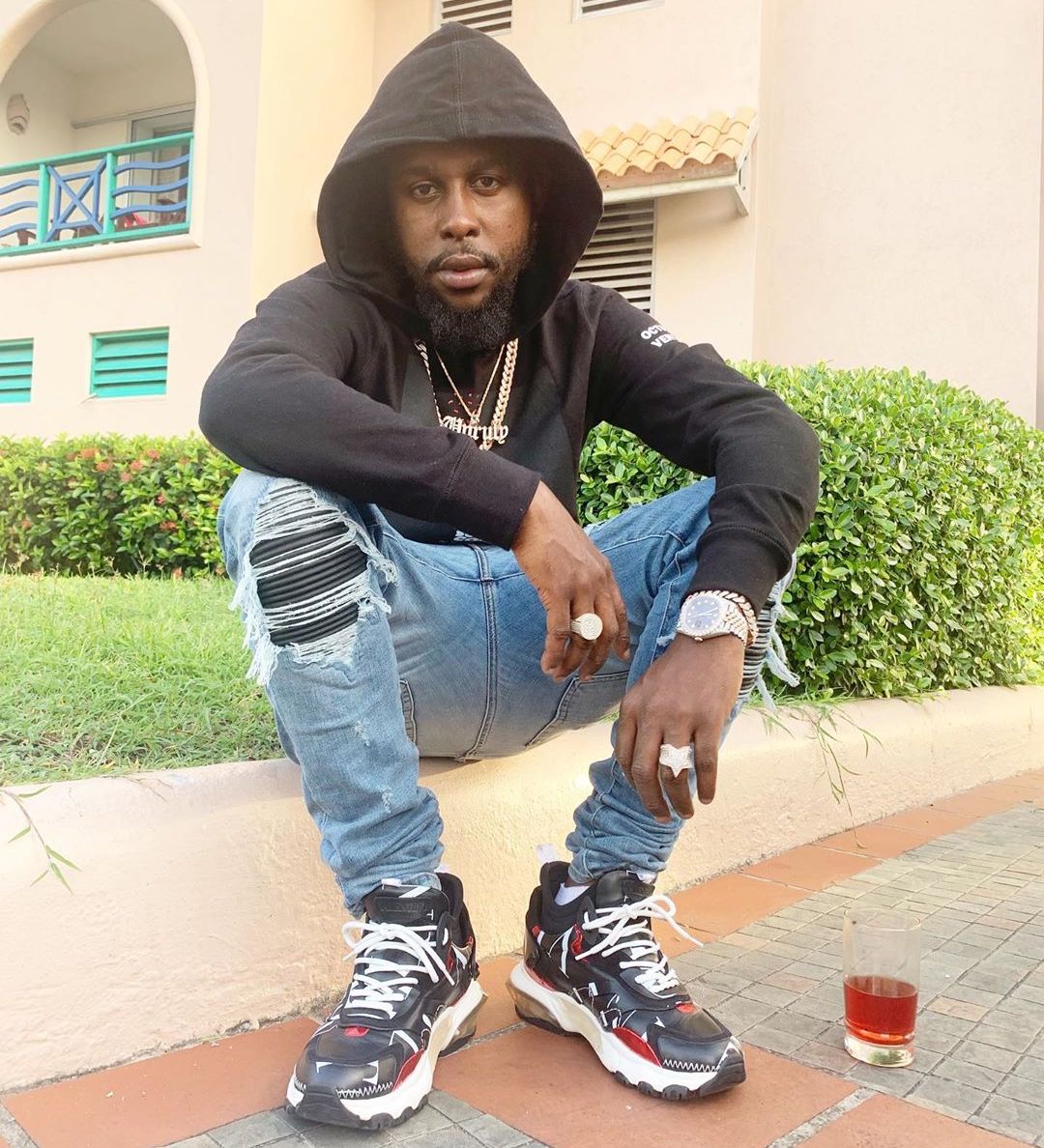 He then went on to make his stance on the entire situation known, "And me nah pay fi perform pan no show, u coulda be BBC or MTV or BET, u hear dat. And furthermore, Birmingham wah see Popcaan long time so a simple ting fi unno pay unno thing weh unno fi pay and make me forward a di show and perform, cuz mi did already a do it fi free fi unuh."
The dancehall artiste then made his travel status known stating, "Unno nuh try twist up me name bout travel issues. Me nuh have no travel issue me can go England any time me wah go England, yuh hear dat me just a make unu know. And big up mi fans dem mi love unuh same way. Mi soon pull up and bun up place yuh f**k."
Popcaan captioned the post, "Just to clear the air for my fans in the UK #UNRULY @ bbc1xtra."
Fans have been lashing out at BBC in support of Popcaan including Queen of the Dancehall, Spice, while others who booked tickets just to see the deejay perform are sorely disappointed.
Earlier today, BBC Radio 1Xtra announced that Wizkid, DaniLeigh, Headie One, Miraa May, and Stylo G have been added to the roster for 1Xtra Live which will be taking place at Arena Birmingham. The new additions will take the stage along with previously confirmed rapper French Montana, Aitch and Ms. Banks who are the headline acts alongside a number of surprise guests to be revealed on the night.
We can only hope that for the sake of his UK fans, the discrepancies will be adjusted and the artiste will be able to perform at the event.