Spice is furious with someone who she didn't named who leaked her personal phone number online.
There have been many instances where a celebrity's personal information gets leaked online. Spice is not immune to this threat either. The dancehall diva's personal phone number was allegedly leaked online, and she was furious about it, to say the least. An irate Spice used her Instagram story as the medium to address the unauthorized informant and her fans this morning. "Always inna mi bed when people trouble mi eeno. I swear a must sea side mi born," the dancehall diva wrote.
"See how mi have mi Digi over 10 years and dah gyal yah give out mi number?" she continued. "If mi open mi mouth now yah go hear say mi dis and mi dat and if mi find har now mi still ago wrong KMFBT."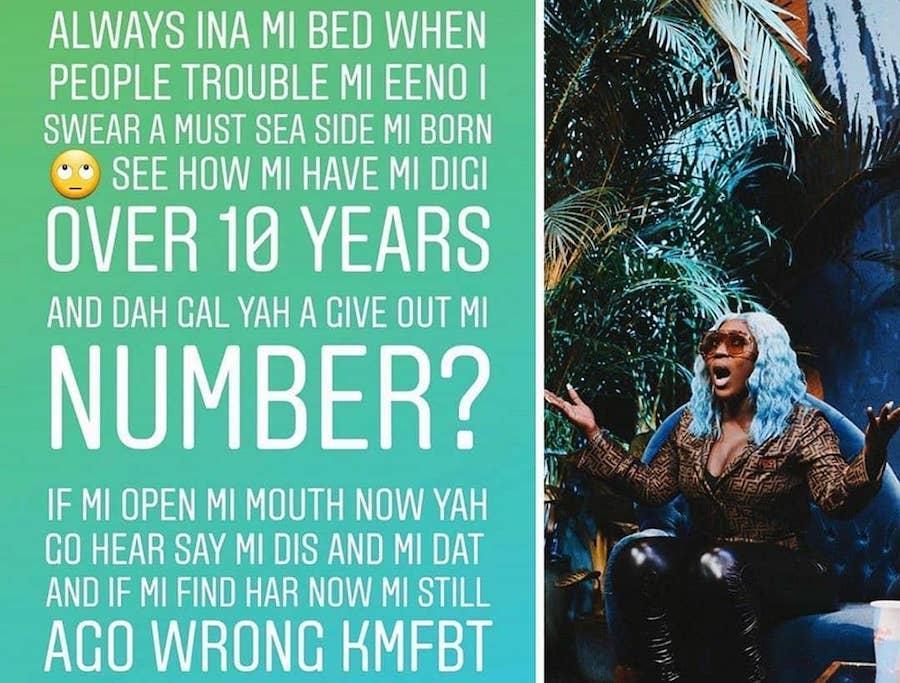 There are some rumors floating around that Spice's backup dancers Pretty Pretty's Instagram account was hacked and that led to the Love and Hip Hop Atlanta star's phone number being leaked. Though we cannot confirm who Spice alludes to in her accusatory post, fans in the comment section seem to have done their homework. There was one fan who alleged that Spice's phone number was not revealed.
"She nea post u number she post the dancer dem Num me see the screenshot dem with my own eye she mark out spice number. Uno love drama eh smh," she said in part. However, others were sure they knew who the perpetrator was.
One fan wrote: "Kmt that damn evil gyal ivany start trouble smh not only she hack in a pretty phone she go hack in a iwaata ig page now she a give out spice number no man she really need a hot box fi true," she suggested. Another fan said, "Ivany is a troubled young lady but y'all entertain her nonsense instead of getting her some damn help she's been doing the dumbest sh*t it ain't even cute."
It's almost certain that the dancehall star will most likely have to get a new number. Imagine how hard it is to give up a number you had for over 10 years. Sorry, Spice.