Talk show host Jeannie Mai recently went on Big Boy's Neighborhood and shared what she has learned being in an interracial relationship with rapper Young Jeezy.
Jeezy made things official with "The Real" co-host Jeannie Mai back in August. The couple showed up at the SnoBall Gala arm-in-arm and enjoyed each other's company throughout the night. Fans began to speculate that the two were dating earlier this year when a photo was posted on Instagram of them hanging with Trey Songz, Lori Harvey, Malika Haqq and her boyfriend O.T. Genesis in a very coupled-up situation.
On an episode of "The Real," Jeannie addressed the rumors and said she and Jeezy were not serious at the time. "Jeezy and I hang out," she told her co-hosts on the daytime talk show. "He's very special to me, so we don't really have a label to define what it is we're doing. We're just having a good time together."
The couple has received both positive and negative comments surrounding their relationship but the love they seem to have for each other prevails. "He's introspective, he's passionate, he's incredibly deep, he's a visionary, he's a great leader, he's an amazing servant to his community," Jeannie said of her boo Jeezy.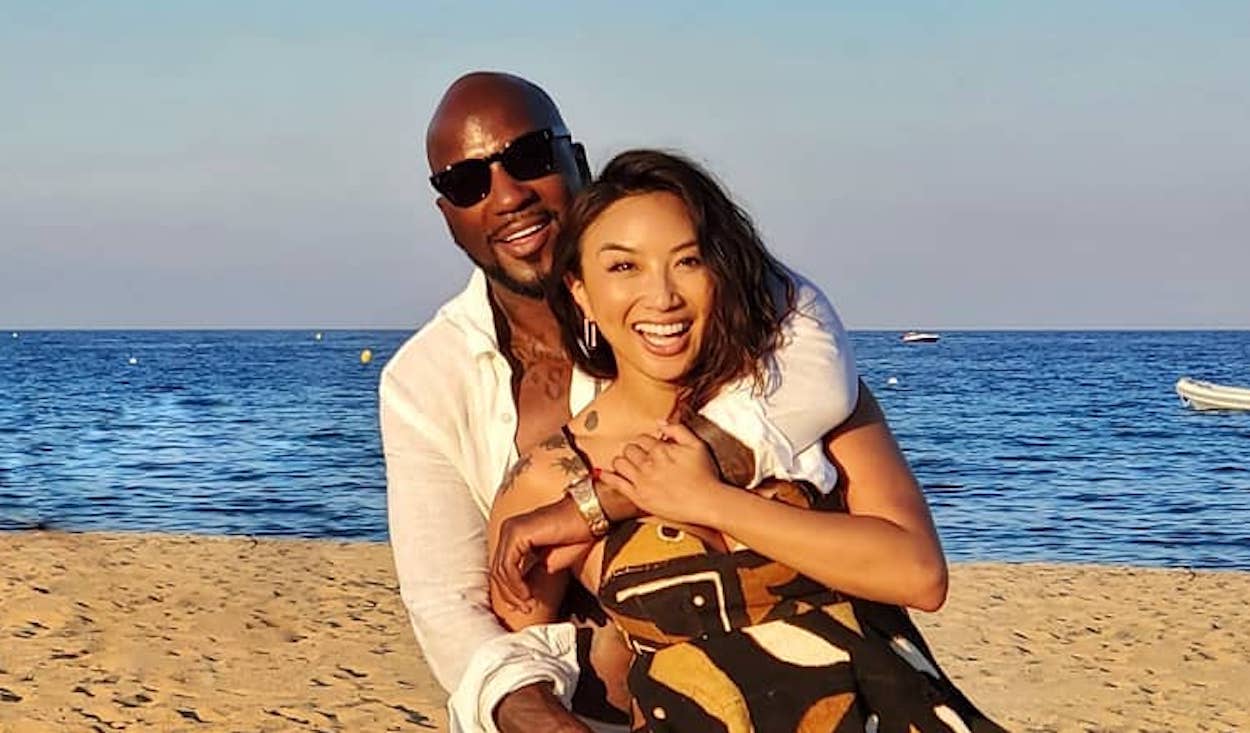 Now she seems to be an expert in interracial relationships and shared her experiences thus far. Jeannie and her "The Real" co-stars Adrienne Bailon and Tamera Mowry-Housley, paid a visit to Big Boy's Neighborhood where she dished about her relationship, and she explained the importance of exploring each other's cultures.
"I think that when you look at the word 'interracial,' you should really look at it as 'interresponsible.' It is a responsibility when you date outside of your race to learn about that culture because not everybody's experience is the same," she explained.
She then went on to further elaborate on their relationship, "When he steps into my house, he takes off his shoes, he knows how Vietnamese people do it. When I met him I was like, 'I want to go to Hawkinsville. Show me exactly this yellow house that you grew up in, and how did you start your business and how did you understand how to make a dollar."
Host Big Boy responded by asking, "You weren't like uhh I'm not getting out of the car," to which she responded with a smile, "No I actually loved it. I loved it. That's me all day."
The reactions to her comments are pretty varied, with some being positive while others are on the negative trolling side. One fan stated, "So if I date white, I have to learn about slave ownership? Lol," while another added, "at least she cares rather than not understanding."
Despite the negative reactions, Jeannie appears to be happily in love, and she can thank Jeezy for putting that glowing smile on her face.