The hood will accept Tekashi 6ix9ine upon his release from jail, at least that's how T.I. feels.
Snitches get stitches is the code of the streets. Well, snitches also apparently get a huge welcome back to the hood party according to rapper T.I. He stated during an interview with Big Boy TV that Tekashi 6ix9ine will be accepted in the hood when he is released from prison. When the "Billy" rapper took the witness stand at the Nine Trey trial this week, he didn't hold anything back. Tekashi69 testified against his former gang members of the Nine Trey Gangsta Bloods and laid out the gang's entire organizational structure such as the rankings of various members and what their roles were.
He was extremely forthcoming volunteering information that implicated him in the attempted hit on rappers Trippie Redd, Casanova, and Chief Keef. Tekashi also confirmed that rappers Jim Jones and Cardi B were known gang members. The prosecution couldn't have had a more cooperative witness.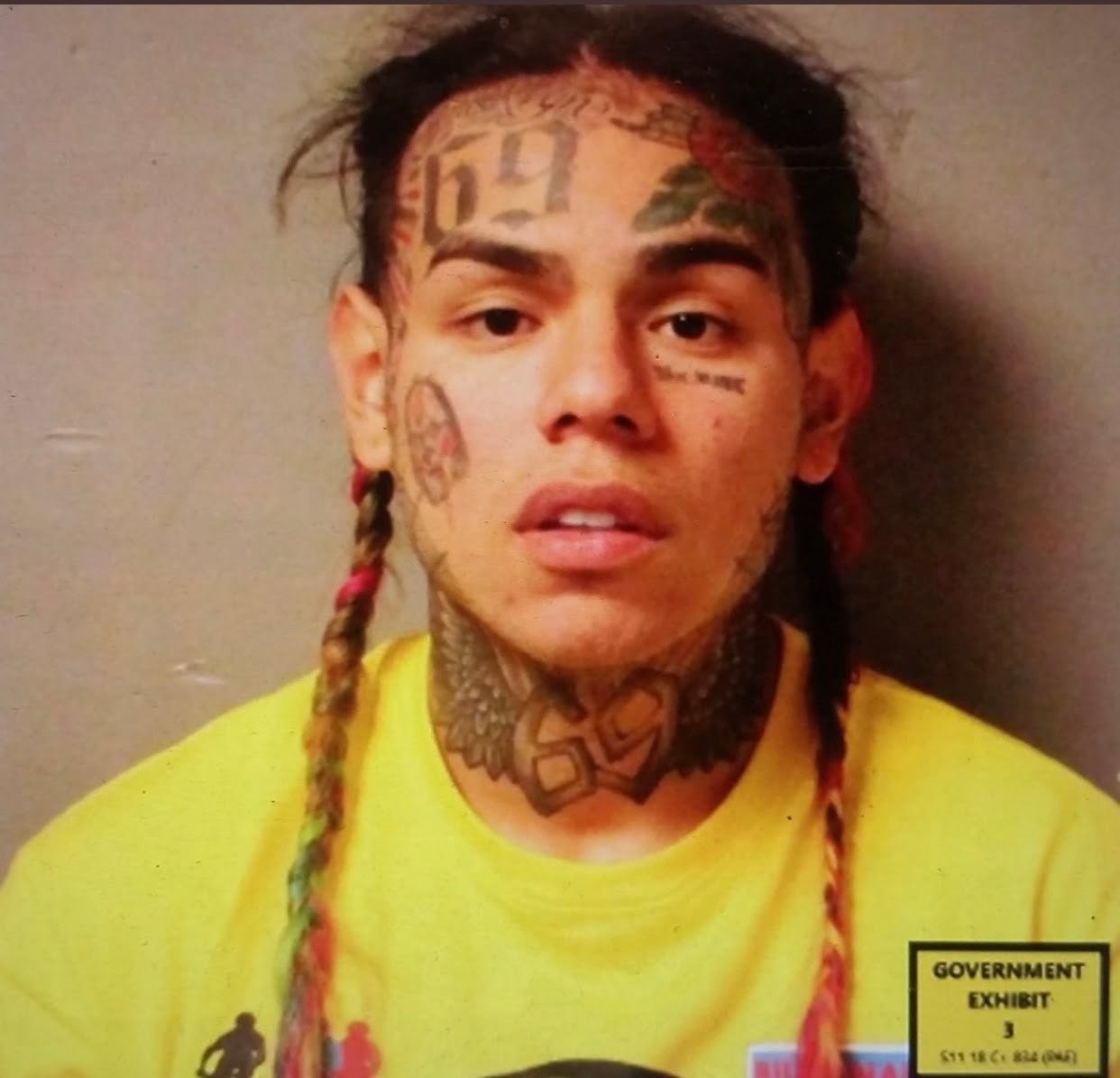 Tekashi however, did not snitch because he was disloyal, he was motivated by a higher power. The gun and racketeering charges against him carry a mandatory minimum sentence of 47 years. He secured the plea deal with the feds in the hopes of getting that time significantly reduced to time served. It is without a doubt that what the rapper disclosed in court, put his and his family lives in jeopardy. This is also evident in the fact that his family members have been absent from the proceedings due to safety reasons. Members of the Nine Trey gang may retaliate against the rapper for his cooperation.
Due to this fact, many have speculated what will happen once the rapper is released from jail. The most likely assumption is that he will be placed into Federal Witness Protection, as is the norm with government informants. However, there are some that are hopeful that the rapper will return to life as usual. This possibility seems quite dangerous, but it would allow him to be back home, he could use social media and release music. However, he would be known as a snitch by everyone.
Many rappers have turned their back on Tekashi including, 50 Cent, Meek Mill, Lil Durk and Snoop Dogg dubbing him a rat.
Back in February 2019, Boosie predicted that 6ix9ine would "be murdered less than a month after [he was] released," stating that he also put "his family in grave danger for life 'cause of this BS."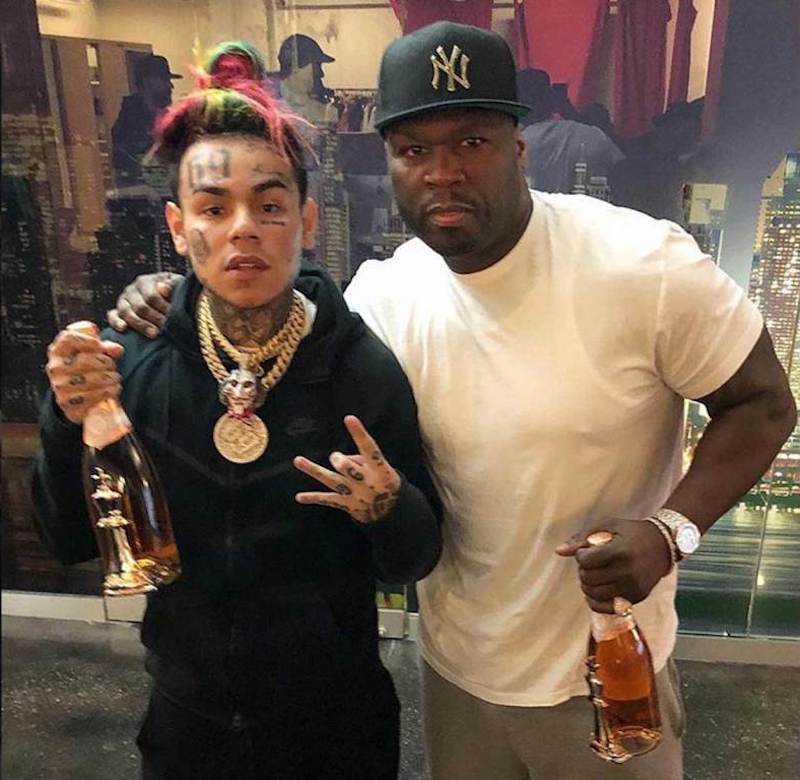 However, rapper T.I. believes that Tekashi will be accepted when he gets home. In the Big Boy Tv interview, the host states, "He cannot go back to the hood after snitching." To which T.I. responded, "Yes, he can. That's what you don't understand. Yeah man. It's a bunch of rats walking around right now, that's the thing."
He continued to express his thoughts on the matter, "Another thing that's what really hurts me they're riding around with somebody they know done told in they hood right now saying 'Well he didn't tell on me', Big cat could come home and throw parties and the party be popping it be full. How in the hell it be so packed, and everybody knew how cuz came home, everybody know why."
Fans who have watched the interview have been bashing T.I. stating that he, of course, would have that opinion as he is a snitch too. One fan stated, "A rat speaking on rats…At least I never seen tekashi try to snitch and find somebody killer unlike T.I. ..u ain't never heard 6ix9ine saying help us find shorty killer google T.I. ull see him working with mr masta."
Another went on to add, "He saying that cause he snitched also."
No one can say for sure what will happen once the rapper is released, but he does have some die-hard fans who are looking forward to new music.