Vybz Kartel is effectively grooming his boys to run alongside him or possibly take his place in dancehall.
The official release of their newest track "Skinny Jeans" happened mere hours ago, however, Vybz Kartel has since previewed another song which may just be hotter than the last release. The caption from Vybz Kartel's Instagram page reads, "#PaidInnaFull soon fwd! #UTG @likklevybz.utg @likkleaddi.utg."
The preview is a compilation of different sections of the song and allows us to hear how both Likkle Vybz and Likkle Addi flow on the beat.
We're hit with the words "UTG" within the first few seconds of the track. Although not yet confirmed, it seems UTG may be an abbreviation for "Uptown Gaza." This abbreviation would make complete sense since the boys currently reside in the suburban area of Havendale.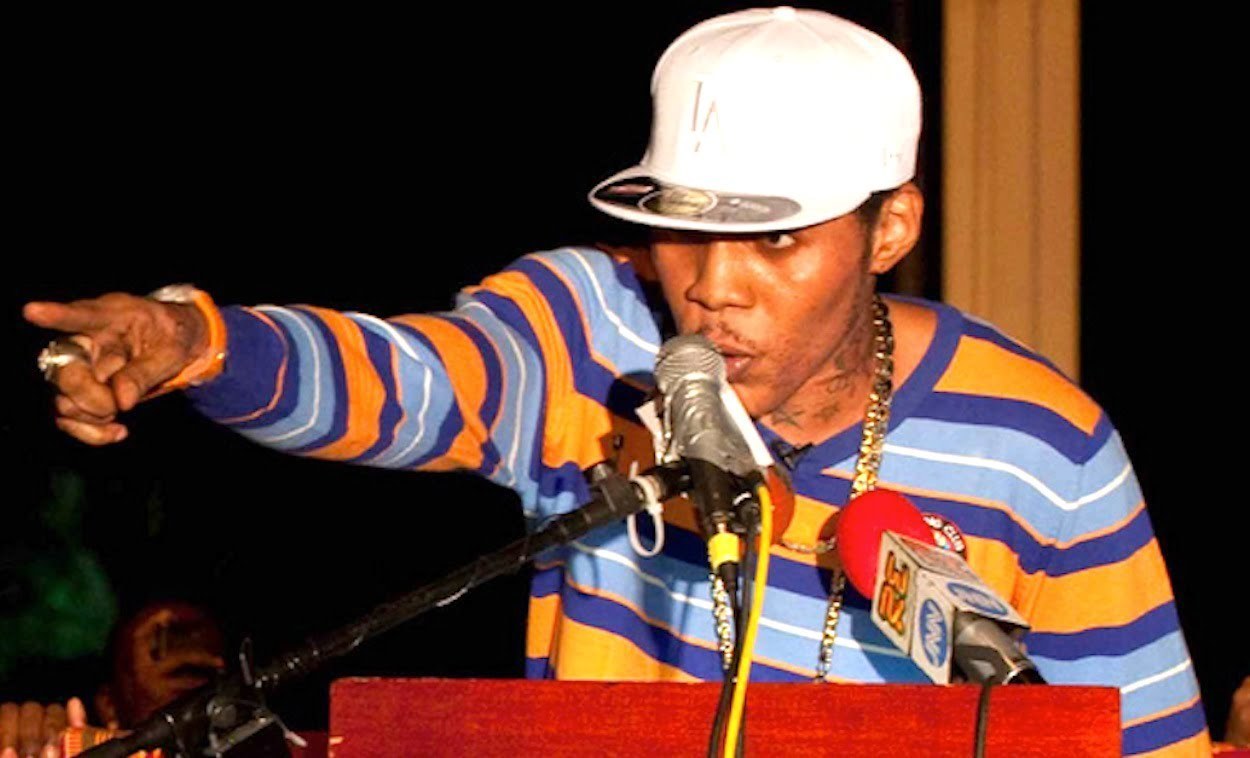 Likkle Vybz sings, "Me no gyal clown me no weak to the flesh/ dutty me no ketch everyday fresh fresh/ me gyal no see me she get stress / me nedda gyal say she breathless." The preview then cuts to Likkle Addi's fiery verse as he deejay's, "No bwoy can't style me me know bout craft / can't violate you fi know man cross / nuff a dem a bait dem switch pon the boss / see me and doh see me dawg."
The preview is getting its stamp of approval not only from the teacher himself but also from other heavyweights in the dancehall.
Popular radio DJ and producer Zj Chrome left a bomb emoji in the comment section; veteran reggae artiste Sanchez chimed in simply saying, "CHO" and tagging Vybz Kartel; and Dancehall artiste Laden also posted a comment saying, "Well Well bad [Fire Emoji] #GazaUTG."
"Future," was the comment left by TJ Records, and it seems to be the sentiments shared by most persons in the comment section.
Another passionate Gaza fan wrote, "The next kings of the dancehall look out. like father like sons, Gaza will run dancehall for the next 100 yrs, Addi already make history and the biggest history is going to make him drop a road. Addi yuh train your army good."
Both youngsters are still in school, with Likkle Vybz (Adidja Jahiem Palmer) attending Jamaica Collge and Likkle Addi (Akheel Palmer) attending the Calabar High School.
"Paid In Full" will be released on September 27 and will be the second single released this month by Vybz Kartel sons.