Normani put on a show at Rihanna's Savage X Fenty show where she nailed the routine to Sean Paul's classic "Get Busy."
Rihanna debuted her industry-breaking Savage X Fenty Show exclusively on Amazon Prime Video at midnight on September 19th, and it was one for the books. The most talked-about event filmed at New York Fashion Week held on September 10th, Rihanna's Savage x Fenty showcased her new catalog of inclusive lingerie. The show featured supermodels such as the Hadid sisters, as well as a plethora of women of all shapes and sizes, dancers and musical performers. Most notably, however, was the killer performance by former Fifth Harmony member, Normani.
The "Motivation" singer looked like a fierce goddess. She burst onto the stage, shaking her thing to international reggae singer Sean Paul's legendary track "Get Busy." Normani stole the show leaving viewers in complete awe during her jaw-dropping performance. She donned a cream and black matching lingerie set printed with lips in various colors. She also had on matching gloves and black tights.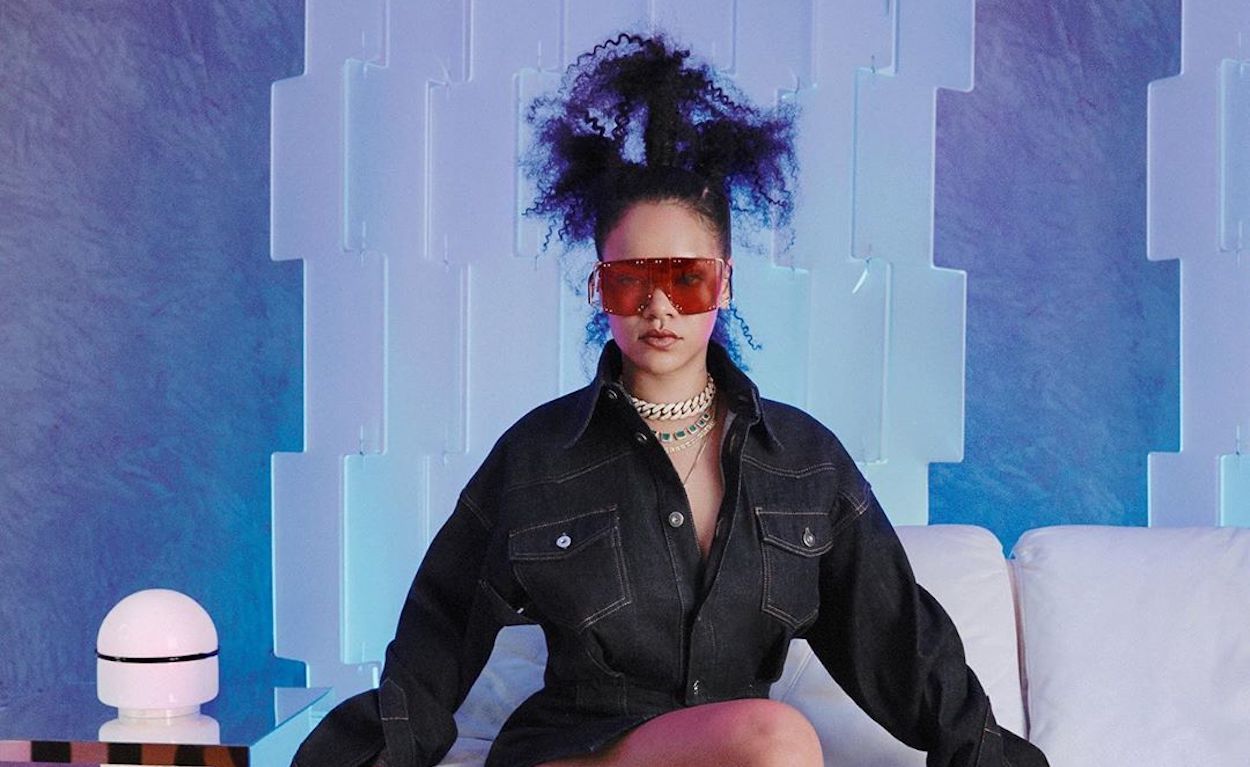 Normani's dance moves have been the talk of the town since her popular "Motivation" music video and her show-stopping VMAs performance which Rihanna thought of highly.
"I wanted to highlight women who are powerful," RiRi told ELLE of her Savage X Fenty show. The spectacle was choreographed by Parris Goebel, who is popularly known for her creative moves like those seen in Justin Bieber's famous song "Sorry" which boasts 3.1 billion views on YouTube. Rihanna continued, "To me, power in whatever way you master it is very sexy. And with someone like Normani, you know, she's an incredible dancer, and dance is athleticism. Dance is powerful. It would be a shame to miss out on the opportunity to have that kind of beauty and power in the show."
Fans are now telling Victoria secret to watch out, as Rihanna has taken over the lingerie world. The show is being hailed as the most diverse collection of lingerie ever seen. Rihanna also employed the likes of Halsey, Migos, DJ Khaled, Big Sean, and A$AP Ferg to perform live, making the runway show more like a concert.
This is a can't miss event, and we're sure many fans are ordering Amazon Prime Video to get a glimpse of the legendary night and of course to watch Normani's performance in all its glory.
RRR!!! @Normani https://t.co/WQV0A6LhCT

— Sean Paul (@duttypaul) September 20, 2019