Cardi B said that she plans to have another child within the next year or so.
The Grammy-winning rapper took to Instagram recently to offer her fans an update on her life and career. "Everything is going good," Cardi B told her followers. "I'm working on my album, I already have two songs," the rapper continued. "I actually have three but I'm not sure about one of them. I'm working on it."
The "Money" rapper who recently took home the 2019 MTV VMA for Best Hip-Hop Video for the mentioned track, has been having an incredible year. Not only did Cardi take home her first Grammy in February but her debut album also went three-times platinum. Cardi B is the first female artist to have every song from an album certified gold or higher by the RIAA including her lead single "Bodak Yellow" that went nine-times platinum this month. All this and Cardi still found the time to star in 'Hustlers' which scored the biggest box office debut ever for a movie starring women of color.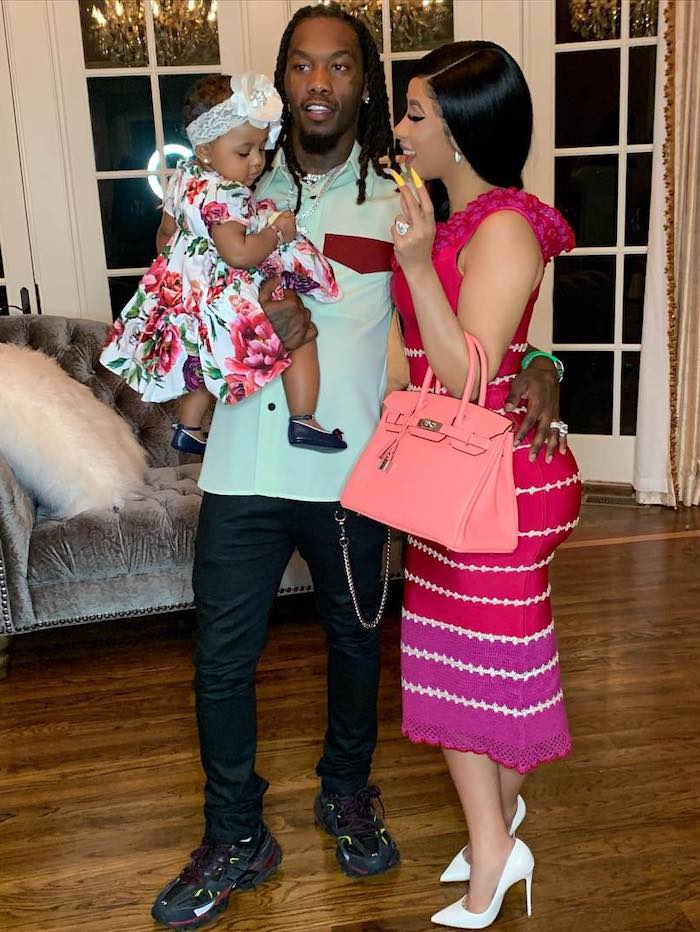 During her update, she told fans that she not only was working on her new album but also plans to have a baby after she tours. "After my tour, I want to have another kid," the mom of one disclosed. "And I'm really planning to do all of that in less than a year," she added.
Cardi B and her husband Offset currently have one child together, Kulture Cephus. On being a mom, Cardi said, "She just makes the gloomiest days like sunshine," the rapper said of her daughter. "It's a slice of heaven—a sanctuary, my baby," she continued. "I'm a good mom. I'm good at a lot of things. The best job is a mom. I'm really good at being a mom."
Cardi recently shared a video of Kulture dancing to the popular 'Baby Shark' song on her Instagram. We can't wait for Cardi's plan to give Kulture a sibling to come to fruition.