G-Unit leader 50 Cent and his former soldiers Lloyd Banks and Young Buck are getting trolled with this meme that has since gone viral.
G-Unit, which is short for Guerilla Unit, comprised of longtime friends 50 Cent, Tony Yayo and Lloyd Banks, Young Buck, and The Game. The group burst onto the scene back in 1999 but became widely popular in the early 2000s. With their hardcore raps, they portrayed real-life gangsters. The group has since fizzled out with only Fifty and Tony Yayo remaining friends.
They also managed to cater to the ladies releasing a few female-friendly tracks. The group was a huge success being able to create music for just about everyone. Their popularity spawned an entire brand which consisted of various items, most notably a clothing line. Since then the members have gone their separate ways, and 50 Cent now spends his time trolling his former G-Unit members on his social media page.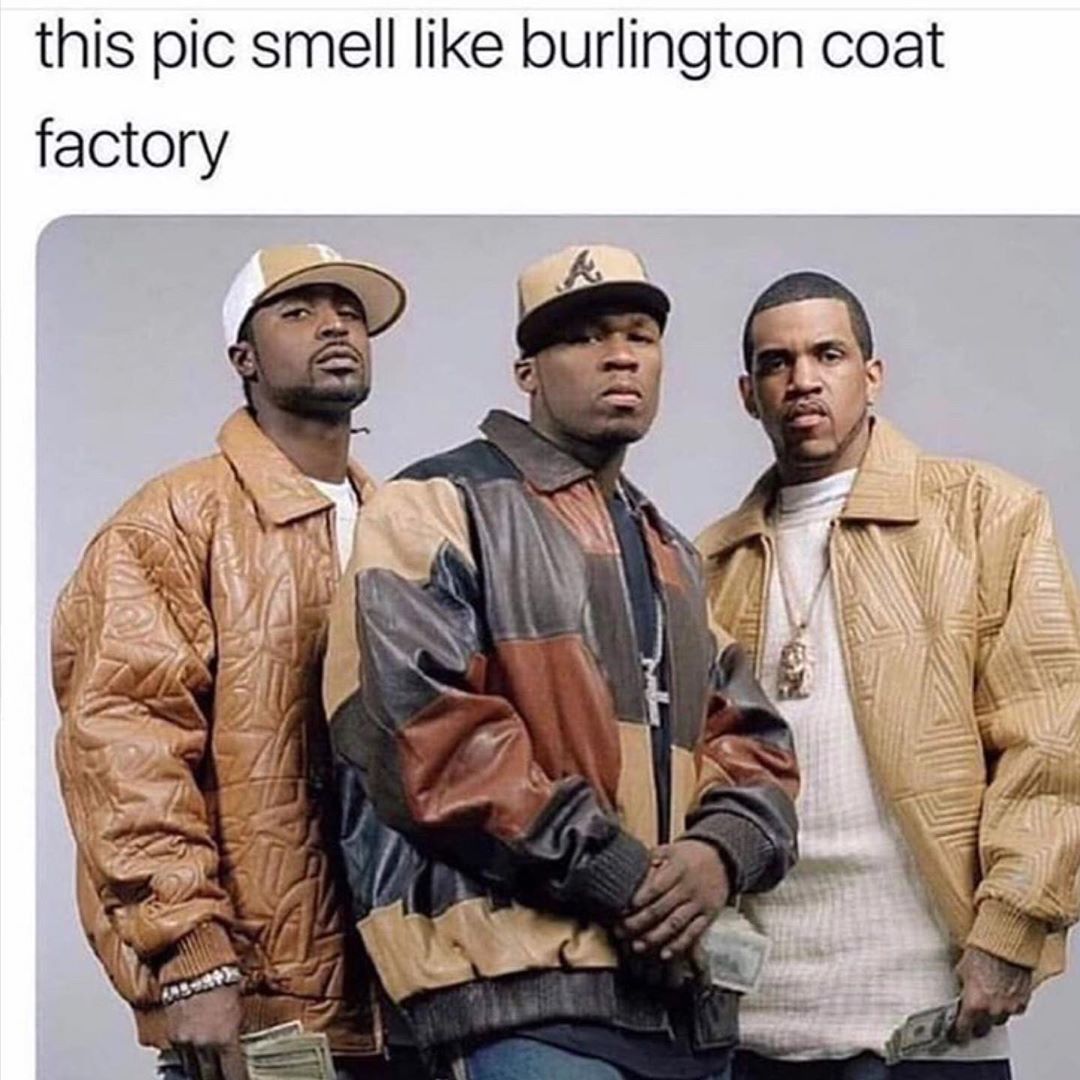 This morning, The ShadeRoom took to Instagram to share a throwback photo of the group with the visuals, "This pic smell like Burlington Coat factory." The post was captioned, "The back-to-school shopping memories are real #GUnit." The viral meme of the rappers, instead of solely serving as a throwback is now the subject of ridicule by many fans. The post currently has over 100 thousand likes.
One fan commented, "Naw it look like it smell like some expensive strong cologne." While another fan added, "Smell like the plastic on grandma couch and black and milds."
Another fan stated, "This picture smell like fresh leather, black and milds, and new Timbalands." While another fan commented, "They look like A Child Support Fraternity."
Fans are having a wild time in the comments. It is ironic to see 50 himself now in the hot seat getting trolled. Let's see if he will have an input on this viral meme.