Like father like son. 50 Cent's oldest son is keeping their public beef going. Sound familiar?
50 Cent and his oldest son Marquise may have more in common than they think. Both of the men know how to double down on the petty and keep a public beef going — even if it's with each other. Marquise Jackson, 21, and his dad, hip-hop veteran Curtis "50 Cent" Jackson have been at odds for quite some time, partially because of 50's soured relationship with Marquise's mother.
Marquise has made a name for himself by taking shots at Fif, and those shots continued Wednesday afternoon. He posted several photos of his dad on his Instagram story with multiple shady captions. "Nx**as will wish death on you. Disrespect ya moms in public. Claim this nxgga as ya son. The play victim," he wrote. The "nx**a" he was referring to was Tekashi 69, who built a bond with 50 Cent before being sent to prison on racketeering charges. 50 said last week that the two rappers no longer communicate.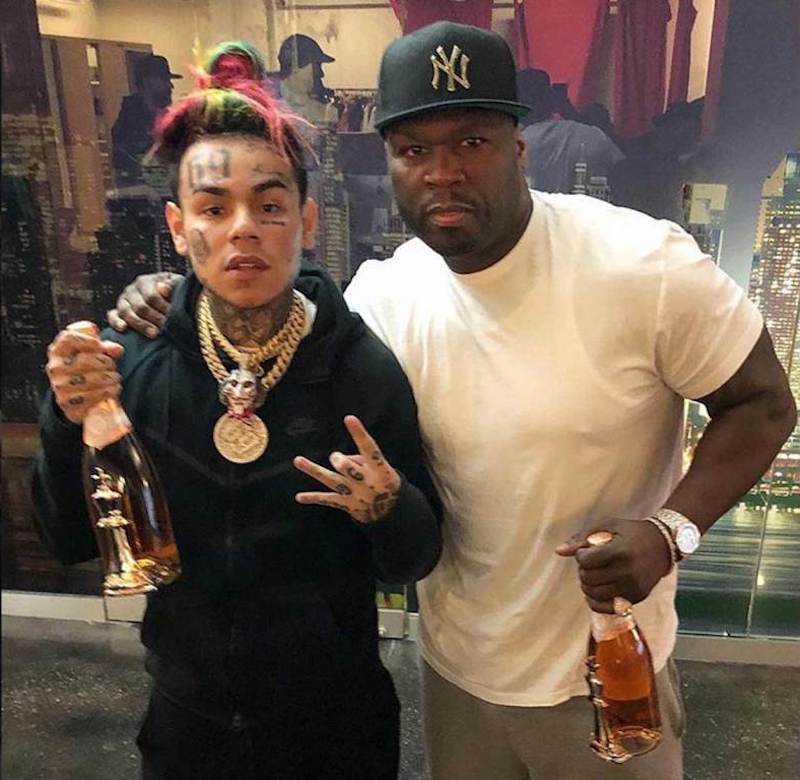 50 in the past has actually wished death upon his son, an ironic choice of words considering his hit song "Many Men." Fifty said in the past that if Marquise were hit and killed by a truck, that his feelings would not be hurt. The Power producer also went as far as to say Marquise wasn't even his kid and that he doesn't claim him.
It's safe to say that 50 Cent and his estranged son Marquise Jackson will not be making peace anytime soon. Fif already disowned his son Tekashi 6ix9ine for becoming a snitch.
But 50 does very much claim and take care of his younger son, Sire, that he shares with Daphne Joy. Over the weekend Daphne shared adorable photos of the family together that got shocking reactions from fans who aren't so used to seeing 50 Cent's softer side.