Congratulations are in order for International Dancehall recording artiste Samantha J, who is expecting! The 22-year-old Jamaican singer was captured at her gender rebeal party last weekend celebrating her new chapter.
In the photo that was shared online, Samantha J is seen smiling at the camera as she clung to her growing baby bump. The image filter read "It's A Boy." The mom-to-be was elegantly clad in an azure and leopard print shorts and tie-front top suit with gold-accented nude heels.
The singer seemed super happy in the video that accompanied the bombshell photo as well. She danced and celebrated the news of her' son in the oven'. In the video, one of the singer's friends behind the many phone cameras said, "Alright Sammy. See you get the likkle boy wah yu wah." The singer elatedly responded, "I know!!" before inviting someone for a photo op.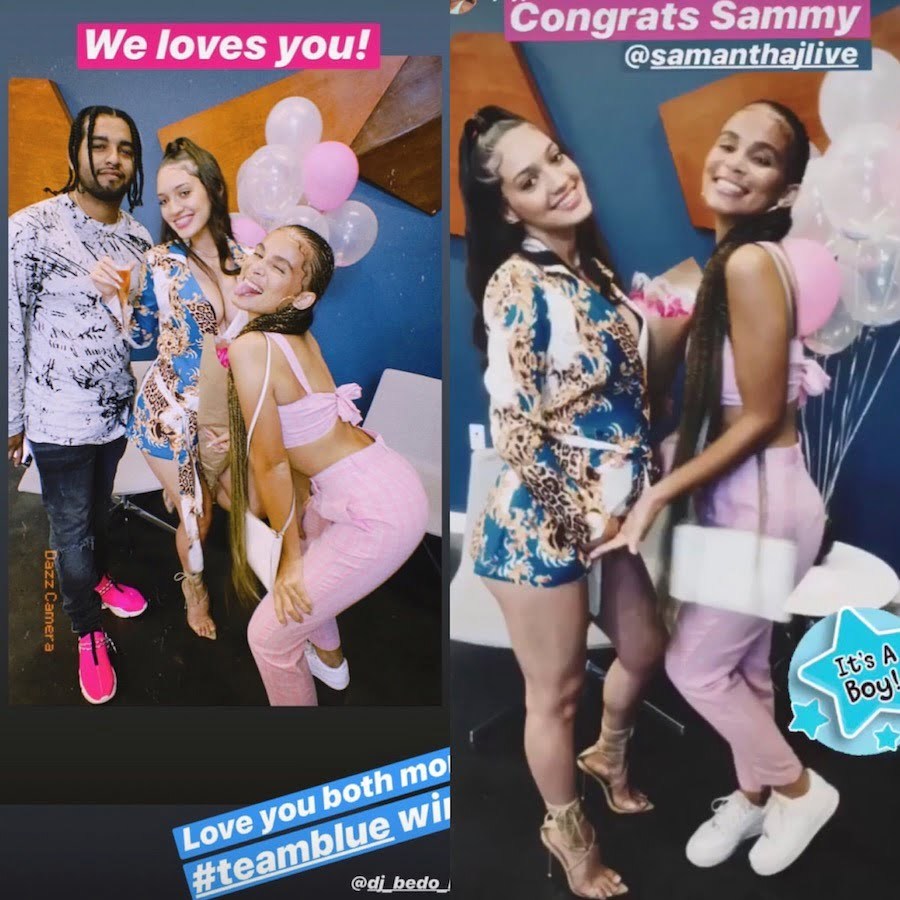 It's safe to say that no one saw this news coming. Samantha J never gave the slightest clue. The "girl in the type up skirt" does a pretty great job at remaining tight-lipped about her pregnancy. Of course, fans have been reacting promptly to the news, but some have actually needed a reminder on who is Samantha J. It pains our heart – the mere idea that some people still don't know who was in the "tight up skirt."
Most people have reacted with astonishment – some even so shocked they forget to say congrats. One male fan online wrote, "Wow. Samantha J is having a baby." It's kind of hard to tell if he's happy for the singer or if his heart was just ripped out by his life-long crush. Another fan pointed out that popping up pregnant is the new wave – an interesting observation.