Vybz Kartel continues to dominating dancehall charts locally and overseas even while he remains incarcerated.
Vybz Kartel's "Drone Dem" was only released two days ago, but it only took one for the new track to make its way to the top ten on iTunes Top 100 Reggae Songs. This chart features the 100 most popular reggae song downloads on iTunes. It includes dancehall, ska, dub and roots reggae in addition to reggae music.
"Drone Dem" is currently at number 10 on the iTunes Top 100 Reggae Songs chart as of Sunday, September 15. The song has already peaked at number 3 on the chart following its release on Friday and is the newest dancehall entry on the chart that is currently in the top ten – still boasting its 'New Release' tag.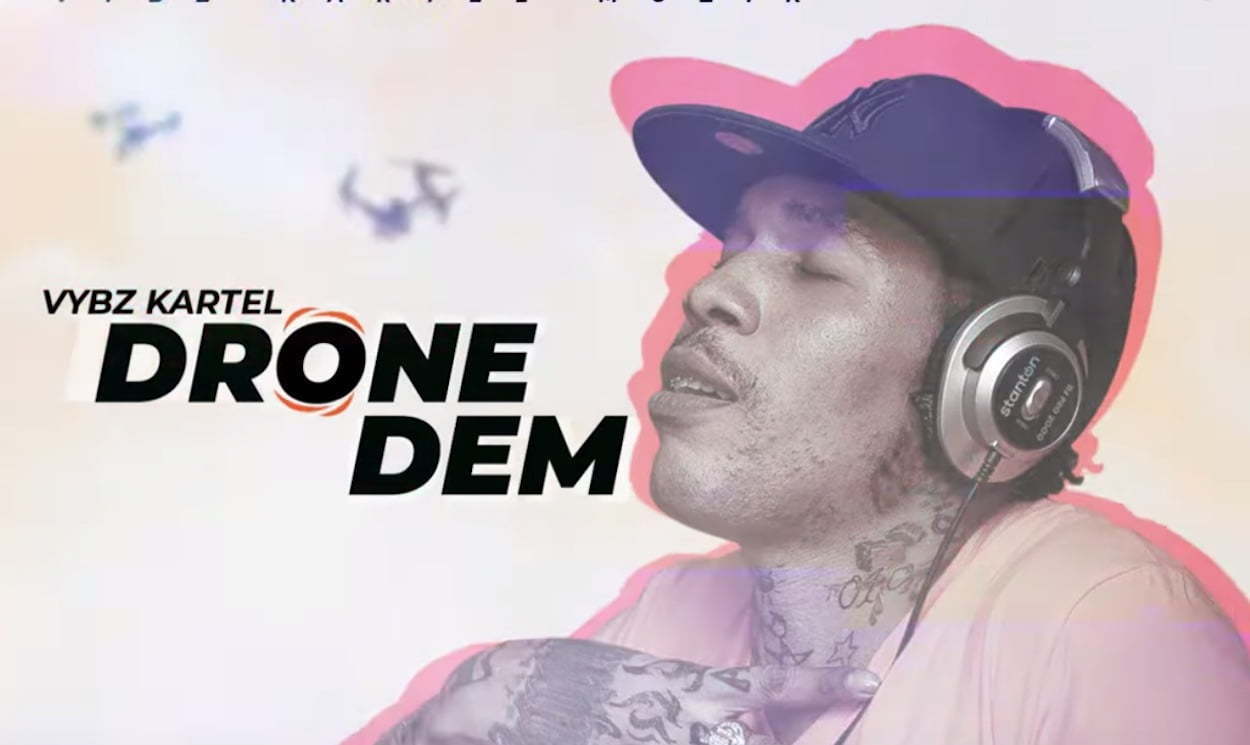 The eminent success and unwavering support that Vybz Kartel continues to receive is unparalleled. The Dancehall legend who has been incarcerated for the better part of a decade still enjoys the luxury of fast-rising, chart-dominating hits. The official audio for "Drone Dem" which has already garnered almost half a million views is currently #2 on Trending on Youtube in the artiste's region.
Gazanation fans have been raving over Addi's newest track with one fan citing, "There's just no limits to this guy… my Gosh!!" I know right!
Another Gaza fan crusading for the "Fever" deejay's exoneration also wrote: "The most consistent Prisoner," and continued, "Even the Bars can't stop him from spitting Bars #FreeKartel." How poetic – Kartel would be proud.
Vybz Kartel has been promoting the track on his Instagram since Friday, and we've watched the streams and views climb rapidly. At this point, Vybz Kartel's impeccable musical skills, loyal fanbase, and dancehall dominance surprise no one. I mean the man is recognized by Google as one of few "famous people from Jamaica."