Foota Hype has blasted Prime Minister of Jamaica Andrew Holness and Minister of Entertainment Olivia "Babsy" Grange for failing to implement recommendations which were made by the Prime Minister himself, two years ago. Foota says the plan would've solved the myriad of problems plaguing the Dancehall music industry.
Foota was responding on his Instagram live fed recently after seeing video posts of the Prime Minister commenting on the state of Dancehall at a function in Kingston on Sunday, which he said were being shared by some very foolish members of the Dancehall fraternity.
In the video, the Prime Minister said that as far back as 2017, he had discussions with Babsy regarding the establishment of entertainment zones which he labeled "Creative Oases." These zones would have all the amenities of modern entertainment venues and where Reggae and Dancehall events would be able to be held 24 hours per day.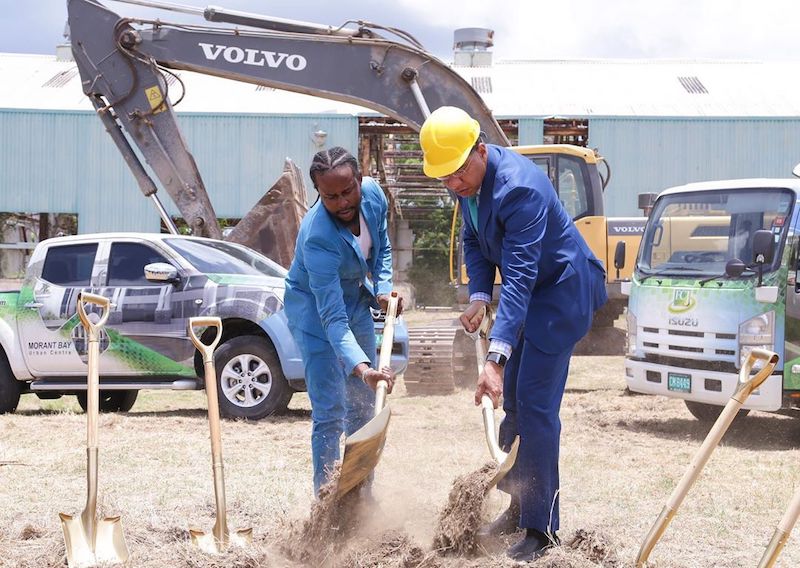 The PM's comment had come against the background of heightened complaints by members of the Dancehall fraternity about the issue of the early lockdown of entertainment events within Kingston.
Foota took exception to the fact that the Prime Minister had only said he "heard the cries" of the dancehall fraternity, but did not state what he would be doing to solve the problem. Nevertheless, selectors and deejays were praising him for his useless words.
"Him seh him propose suppm to Babsy two years ago. Now dis a di problem wid our Dancehall people dem; dem no listen. You haffi listen. Him propose suppm to Babsy two years ago. Him say to Babsy, allow wi fi have wi five and six a clack a mawnin ting, but let's have designated zones. Das wha him seh inna him speech yuh nuh," Foota explained.
"You (Prime Minister) suggested that to Babsy two years ago. So am I to believe that Babsy Grange totally ignored your suggestion, or am I to believe that you never revisited that suggestion any at all? Because if it was that important to you from two years ago, we wouldn't be having this problem two years later. But oonu no teck weh wi a deal wid serious. So when you tell Babsy dat, Babsy no do nuttn, and you no ensure seh she do nuttn. So yo gi wi a speech two years ago, an yo come back now and gi wi di same speech two years lata," the selector declared.
The Calabar old boy ripped into Holness and Grange, claiming that their inaction had resulted in the problem getting out of control.
"Wi not even get one percent a progress towards wha yo suggest to Babsy. Suh now now wi have di same problem at a higher level. So weh oonu a put up video an a celebrate and bout how 'we are aware of your needs and your cry'? Wi no need yo fi be aware; oonu been aware long time!" he said.
"Wi no get no adjustment inna di time; wi no get no venue; wi no get no zone wi no get nuttn. A di likkle clown dem weh inna music a gwaan like yo seh suppm good; yo no seh nuttn to wi all now Andrew! Yo know a dat wi waa hear; seh wi fi go until five and six a clack. So yuh a gi wi speech widout action," the annoyed selector said.