Quality Control CEO Pee Thomas went on Instagram to flexes his financial muscles but Floyd Mayweather's daughter thinks that he is a copycat.
Celebrity athlete and undefeated boxer Floyd Mayweather recently showed off his endless stacks of cash on his Instagram. When CEO of Quality Control Music, Pierre "Pee" Thomas shared a similar photo online, Yaya Mayweather couldn't help but notice the striking resemblance to her father's recent post.
So it all started when a photo of Floyd was shared on Instagram of him seated at the head of a table with over 100 wads of hundred dollar bills neatly laid out in front of him and even more stacked up to the side. Not immediately after but afterward, Pee Thomas posted a picture of himself in the same setting at the head office for his company Quality Control Music. He captioned the photo: "I Pray This Sh*t Don't Ever Come Between Me And My N***s. #StayDownTilYouComeUp."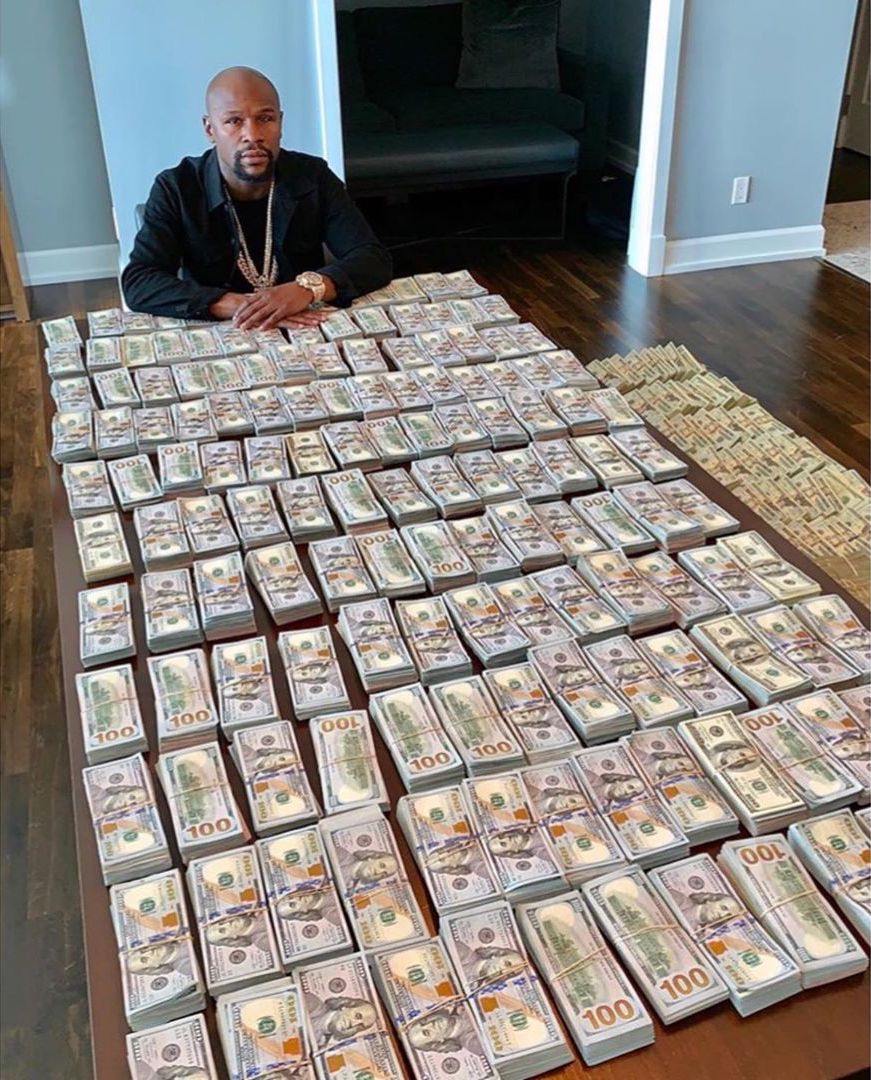 Floyd Mayweather's daughter Yaya saw the post and commented, "This looks very familiar" with a thinking and laughing emoji. Her comment got a number of likes but the backlash that followed far outweighed that.
One fan wrote, "Yo daddy not the only successful black man with money chill." another fan added, "These kids with rich parents been all around the world but never in a child place #SatDown" but @mariahlynnboss might have said it best when she asserted "So tf what this man has built his own empire of unstoppable acts give credit when its due."
Quality Control Music is responsible for popular acts like Migos, Lil Baby, Lil Yachty, City Girls, and even international artists Stefflon Don to name a few. The label is no stranger to chart-topping hits and has been a force to be reckoned with in the rap game.
Pee recently spoke to Complex on his chart-dominating formula and how he's capitalized on this streaming era in music, saying that he never stops working a product once it's released. It sounds like the man deserves to post an obnoxious cash-filled photo or two. He's earned it.