It appears dancehall deejay Konshens and his wife Latoya are back together. She recently posted a photo of the two embracing and fans ripped her for the publicity stunt. She responded by lashing out against their fans.
Latoya broke the news of the couple's separation back on August 30th stating that both were single and Konshens was free to do as he pleased. Fans were sad to see the couple go their separate ways while others mocked and ridiculed Konshens blaming all his controversial choices thus far as the reason for the breakup. The next day, the Subkonshus deejay dropped off his new album "Badman vs. Nice Guy," and Latoya herself promoted the album on her page.
Fans seemed to take note of all this and began speculating that their separation was a strategy to create buzz for the artiste for his album's release. "No sah. This must be a music video on the way. Cyaa wait fi watch it. Publicity stunt for sure, Konshens album drop today," a fan wrote.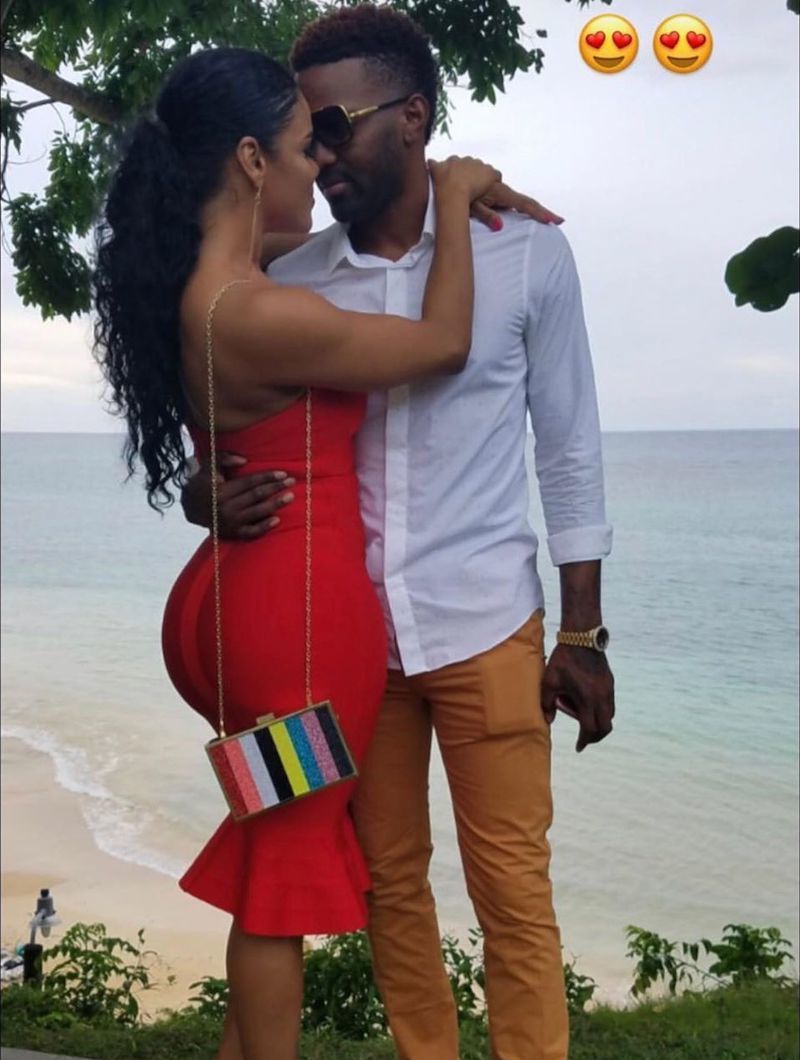 Since then we've all been waiting to see what the outcome of their separation would be, publicity stunt or a genuine parting of ways. Sources had also stated that Latoya was seeking a divorce so fans were extremely anxious to find out what was to come.
Throughout that time, deejay Konshens made no statements on the separation and was focusing on his music, traveling to Kenya to perform as well. However, earlier this week, he broke his silence when he posted a throwback photo of himself and his wife. The deejay wrote, "At least i can say i knew true unfiltered, unedited, love with no ulterior motive. Love u always Latts."
Fans everywhere began to wonder what the purpose of the post was. Was it an attempt to further the publicity stunt, or an attempt to get her back? To which fans seemed to lean towards publicity stunt as he was also seen wearing his wedding band throughout the entirety of the separation.
Now it seems the publicity stunt has run its course. Latoya took to her Instagram story yesterday and posted a photo of the two boo'ed up looking happily in love. She added two heart-eyed love emojis to the photo. Since then fans have been bashing her obviously upset about the stunt they pulled, and she was quick to respond.
Latoya has seemingly responded to chatters about her sudden breakup with Konshens being a publicity stunt. "Hey….my life is MY LIFE and never have I and never will I EVER feel the need to justify my actions to anyone and guess what boo?" she wrote. "That includes YOU! Yo have a great Saturday Let's go out there and raise the bar cuz ordinary simply ain't us! #dailySelfImprovement #selfActualization."
Konshens and his wife seem to be aiming for the "Most Controversial Couple of 2019" trophy. Was this publicity stunt worth it? Only his album sales can answer to that.