Chris Brown is checks over stripes and if you don't believe it check out his insane new Lambo below.
We all now that entertainers these days love to pamper themselves treat themselves and just revel in an overall lavish lifestyle. Tons of celebrities have top of the line luxurious car collections that we've envied at one point or the other, but Chris Brown just added a one-of-a-kind sports car to his fleet that's got everyone talking.
On Thursday, Chris shared a photo to his 56 million Instagram followers of him in a Nike Lamborghini. Yes, you heard that right – Chris 'just did it' with this custom-painted shiny gold Lambo with an iconic Nike checkmark plastered on the side. The photo has already garnered over half a million likes with even rapper Juicy J giving his stamp of approval with his comment: "Harddd."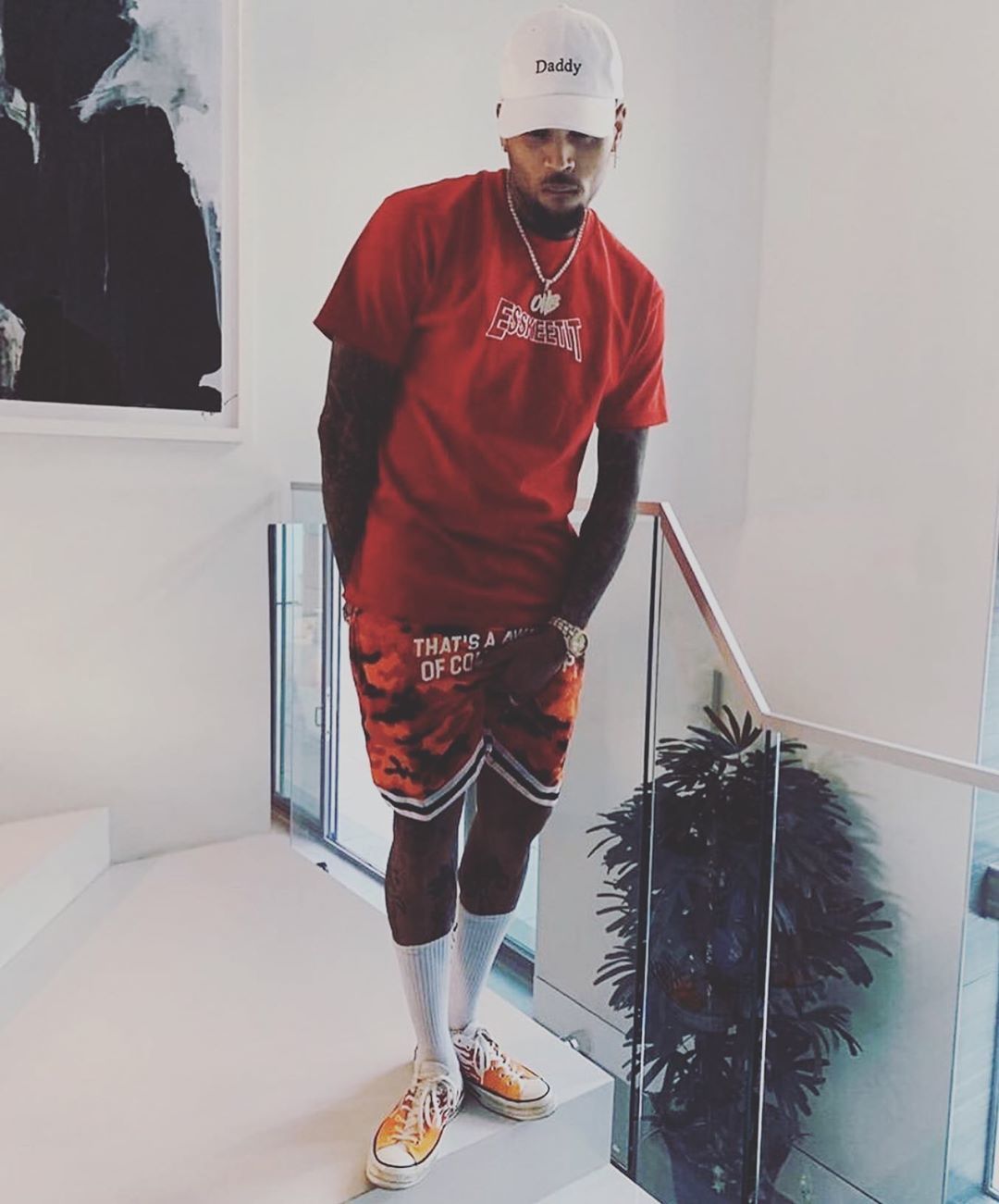 Chris Brown captioned the photo "Been BREEZY for a minute," and fans have been loving it. @tillcasper who seems to be a Nike fan said "Check check check," and @jasoncartersony who saw the opportunity for a different type of check commented, "Sh*t I would be asking Nike for a check after this paint job." Who can deny that? Breezy definitely can't go down the street unnoticed in this exclusive look.
The last time Breezy gave us a Lambo wrap this crazy was a few months ago when he got a custom glowing color-changing job done to his Lamborghini Huracan. It featured light colors and lit up the streets at night with its glow.
Chris Brown might be making a bigger statement than meets the eye with this new paint job. Checks over stripes? Let's see if this will be a permanent look for Breezy's ever-changing Lamborghini Aventador.