Chief Keef says he cut his infamous locks off and now fans are losing it.
"I Don't Like" rapper Chief Keef recently underwent the big chop, cutting off his dreads. We've been seeing more rappers wearing dreads making this decision recently with a lot of them taking to YouTube to showcase the big transformation. The Chi-Town rapper, who is widely known for sporting locks ever since he appeared on the scene, recently posted a photo on his Instagram page and fans are in complete disbelief. In the picture, the rapper is seen holding a handful of locks. He captioned the post with a laughing emoji, and some fans just don't know if they should take him seriously.
The 24-year old has not put out an official statement or posted a full photo. Therefore, we are all still speculating if this was done for real or to create a buzz. If the latter was his desired result, then Keef has definitely hit the mark as the post has received over 374 thousand likes and over 23 thousand comments. Proving he is still extremely popular and loved.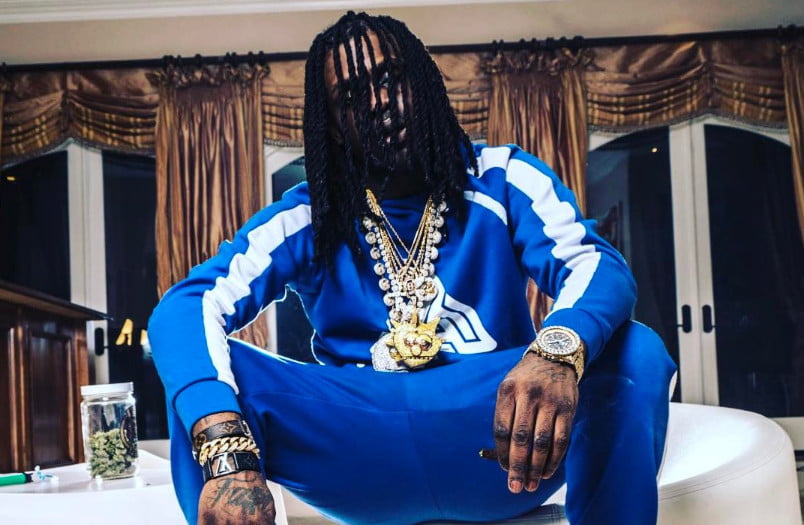 In response to the post actor HaHa Davis stated, "NAW THIS BEYOND ME I KNOW YOU AINT GOT A BALD FADE BUCKO." While a fan commented, "Neverrrr I know for a fact you ain't do that on bro nem grave" Rapper Lil Tecca also added," sayy on god" as he apparently wonders if the photo is real.
Chief Keef, whose real name is Keith Farrelle Cozart, became a household name in rap back in 2011. Since then he has seen many hits, however, as of lately we haven't been hearing much from the rapper.
Could this latest post be a test to see if fans are still rocking with the rapper before he releases some new music?