NBA YoungBoy and his girlfriend Kaylyn have a cute little addition to their growing family.
Many of YoungBoy Never Broke Again's fans have been in severe withdrawal due to the lack of his presence on social media. Fans anxious to get a peek at all the latest happenings in his life have had to get creative, and have taken to following his family, friends, and girlfriend on social media. The "Outside Today" rapper, whose real name is Kentrell DeSean Gaulden, has dealt with his fair share of legal issues in the public eye. But despite this, he's managed to continue putting out hits, even while incarcerated.
Back in May at the Rolling Loud Festival in Miami the rapper was involved in a fatal shooting nearby which left his girlfriend Kaylyn Marie Long injured and one bystander dead. Youngboy left the incident uninjured. A video was also released earlier in May showcasing an incident which occurred back in February during which NBA Youngboy & his baby mama were involved in an altercation with some housemaids at an Atlanta hotel which resulted in NBA getting arrested.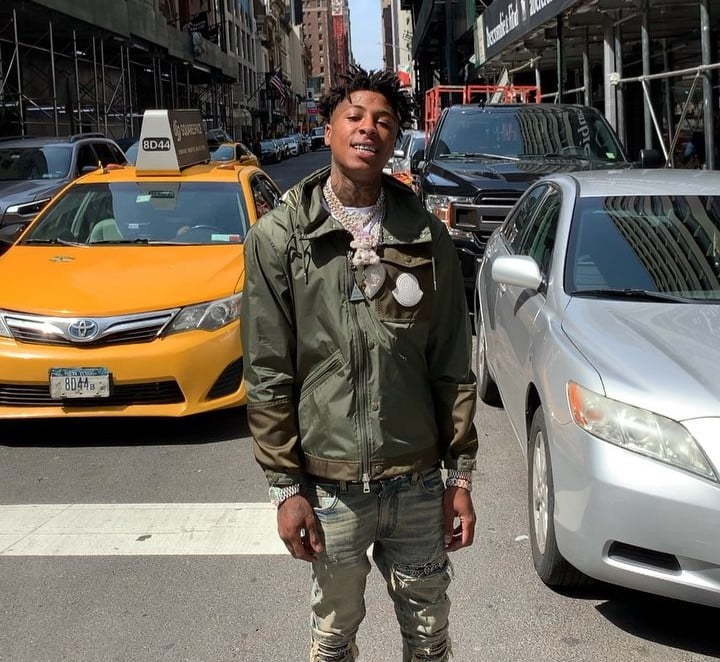 After his recent arrests and watching the video of the hotel incident which depicts what appears to be Youngboy "talking trash and smack" on social media, a move in specific violation of his social media activity, a judge decided to discipline him by forcing him to some extra jail time. The ban on social media activity was imposed back in 2017 when he was given three years probation and a suspended 10-year prison sentence for aggravated assault with a firearm.
The rapper was recently released from his extra jail time which spanned 90 days and is currently serving the remainder of his fourteen-month house arrest sentence, and under the restrictions of his probation, he has not been using social media. His girlfriend, Kaylyn, who is the go-to person to follow to preview what he has been up to has been by his side, as he is unable to travel or perform at shows. Now, whenever she's not available, he has a new little partner to keep him company.
It seems as though, NBA Youngboy and his girlfriend are considering settling down as they've got a pet together. This is something couples do before diving into having actual babies. The rapper also already has four children with three different women. His girlfriend Kaylyn has been showing off their adorable new kitten in a series of videos. She posted a few of snippets of the cute little kitten goofing around, and of YoungBoy playing with the kitten as he lays in bed. In another video, the kitten jumps from chair to chair, while sharpening his claws on the furniture — typical cat stuff.
YoungBoy Never Broke Again has a year left of his house arrest sentence. He currently wears an ankle monitor and is allowed to leave his home; however, he cannot visit music studios and is only able to make music from home. As soon as the rapper completes his house arrest, he will be allowed to travel again and promote his music on the road.