Dancehall singer D'Angel came under heavy criticism recently for comparing herself to Reggae singer Koffee and demanding credit for her music from the dancehall community. The singer decided she needed to clear the air and sat down with The Star to do so. She has also released a track called, "Clarity," however, it has not been received well and is a complete flop.
Earlier this week Urban Islandz that D'Angel went off on her Instagram Live ranting that she and Koffee both made clean music, and are on the same level and as such she should be given more credit for her work. The video went viral, and many persons were very upset that the singer dared to compare herself to Koffee. She has gotten harsh backlash since then and has now come forward claiming she was misunderstood.
"It's been over 10 years of standing for clean dancehall music unrecognised," D'Angel said. "I don't sing slack songs and my catalogue proves that. I heard it in the media that only Koffee does clean music, every other female dancehall artiste sings slack music. When I heard it, I thought why not take the opportunity to go on my live to let the world know that I have also been doing this? I was just praising myself for my work that I have been doing."
She went on to further explain that she was not saying that she and the "Toast" singer were on the same level. D'Angel also denied comparing herself to Koffee while adding that she was never disrespecting the teenage sensation who she deemed "talented."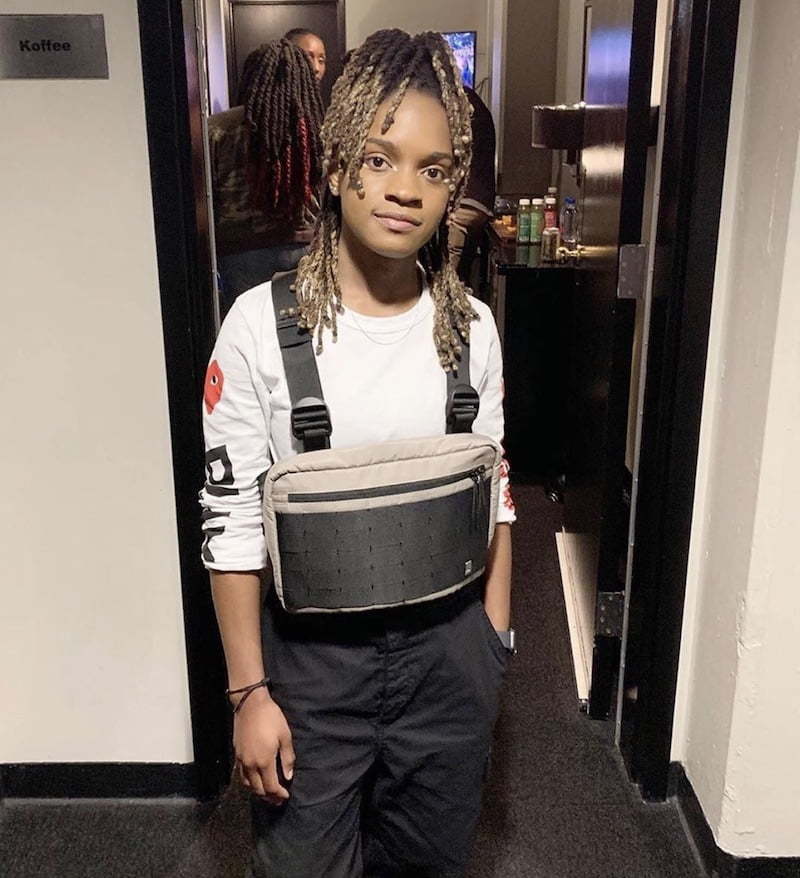 The "Uptown Girl" singer also received reproval for her comments demanding respect and validation. She stated that she does not want to force persons to listen to her music, however, she wants to be given credit as she deserves it. "Me and Koffee, we sing different kind of music but in the conversation that I heard they categorised her as dancehall and that's why I pointed it out," D'Angel continues.
The Lady of Dancehall, who is once again the talk of the town, has no regrets over all the controversy that has been created. She elaborated mentioning that people are now starting to research her songs, even if it's just to see whether she has been recording good, clean music as she claimed.
"Now they're talking and doing their research, that's a good thing. I got your attention, but I don't want you to mix up my story and twist up my argument," the deejay said.
The singer posted a photo of the interview with The Star on her Instagram with the caption. "What I Realize With Our Nation They're Quick To Judge Create Their Own Story And Jump To Conclusion Before, Listening, Reading Understanding And Getting The Facts #sosad. Thanks To My Fans And Supporters Who Never Quick Fi Jump Ship! Read Full Story In Bio For Years Now They've Tried To Tarnish My Reputation With Lies And Slander Without Any Proof And Try To Block List Me And Blind Peoples Eyes…But I Won't Allow Anyone To Assassinate My Music And Dump It In A Box That I've Worked So Hard For…. If A One Thing Mi Know I'll Stand Up For My Music And My Body Of Work I've Put In Even If No One Else Wants To…. This Is Just Another Battle That I Will Also Win #stronger."